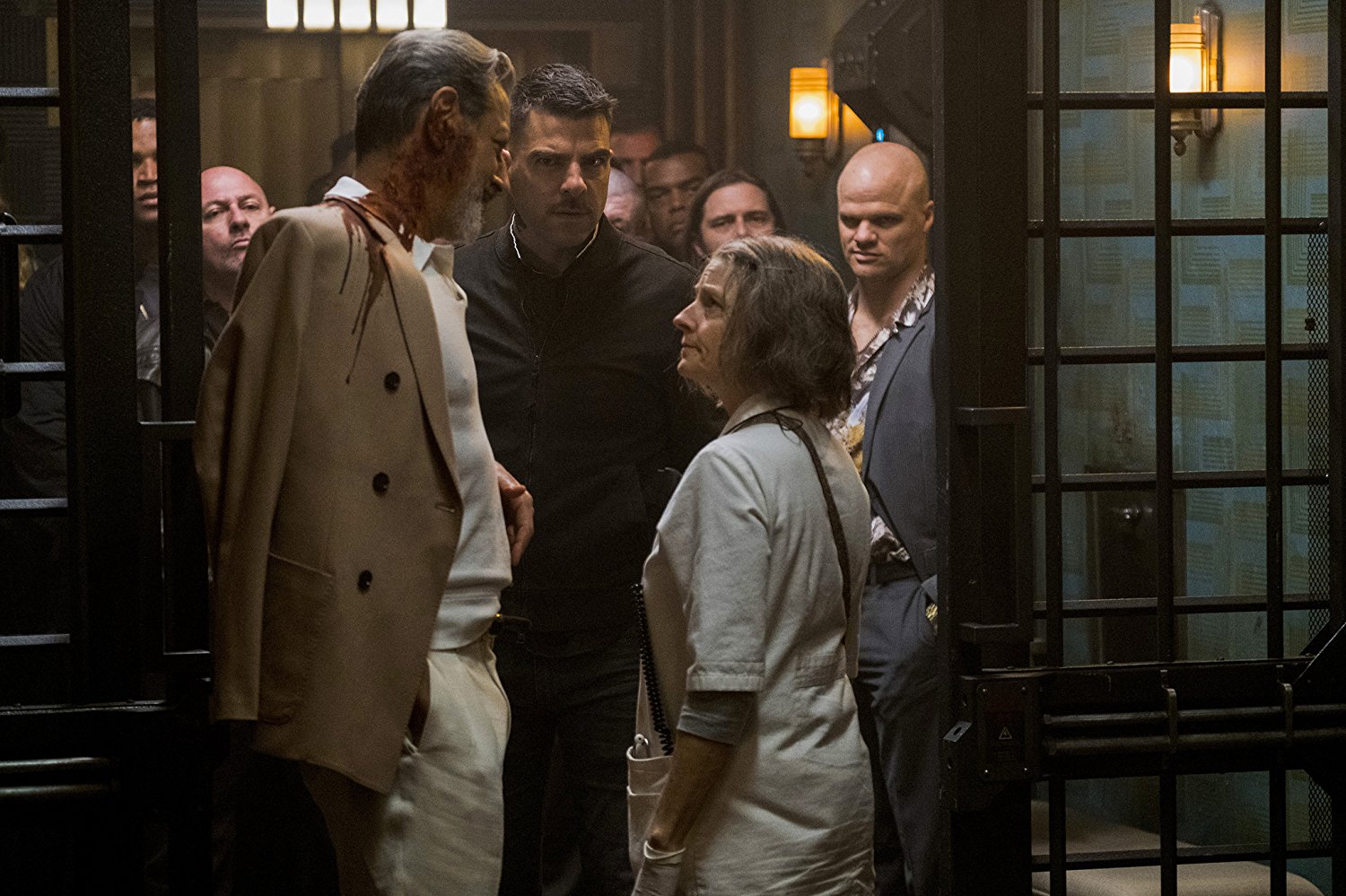 With her first role since the 2013 sci-fi film "Elysium," Jodie Foster once again steps into the dystopian future, this time as a nurse who runs a secret E.R. for criminals out of a seemingly rundown hotel in "Hotel Artemis," a stylish but empty action thriller featuring Sterling K. Brown, Charlie Day, Dave Bautista, Sofia Boutella and Jeff Goldblum.
Written and directed by "Iron Man 3" co-writer Drew Pearce, this lopsided filmmaking debut is far more interesting for its sleek cinematography and inspired production design than the underwhelming storyline surrounding it. While the futuristic setting of a riot-torn Los Angeles does lend itself to consistent action, the happenings inside the eponymous hotel fall frustratingly within the by-the-numbers category. Never as intriguing or as humorous as it aspires to be, "Hotel Artemis" does however have a few saving graces, mostly in the form of chaotic action sequences and Jodie Foster's delightfully droll lead turn as the longtime proprietor of the underground establishment.
Set in 2028 over the course of one crazy night during the worst riots in Los Angeles' history, "Hotel Artemis" begins with a failed bank robbery, carried out by brothers Sherman and Lev Atkins (Sterling K. Brown and Bryan Tyree Henry), the latter of whom is injured in the ensuing shoot-out with police. Unable to go to a traditional hospital given their felonious pursuits, the brothers instead seek treatment at Hotel Artemis, a mob-funded, members-only, state-of-the-art hospital catering to the city's criminal contingent.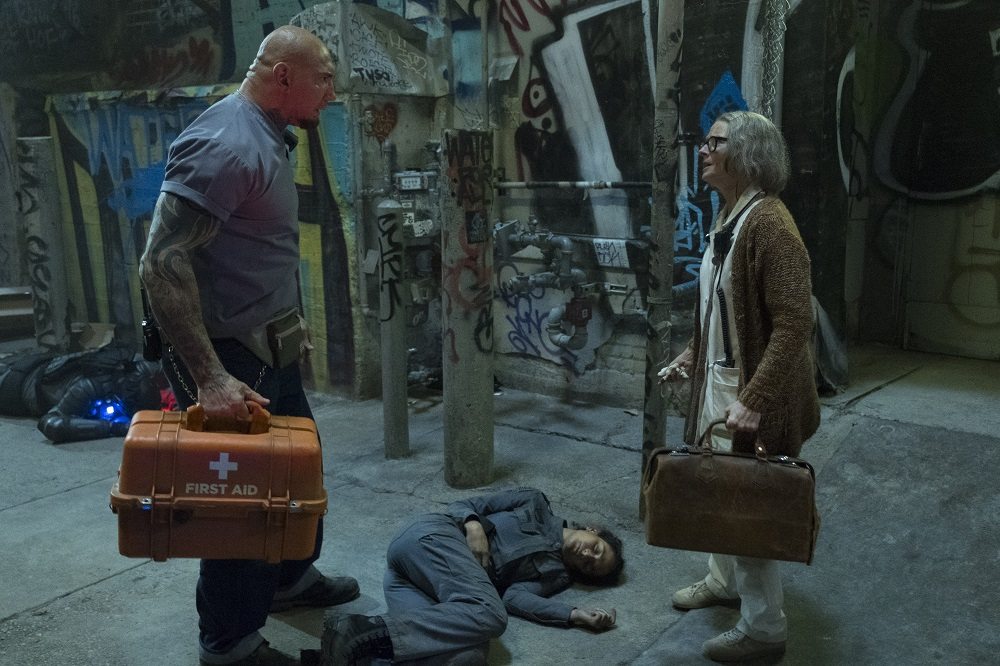 Run for the past two decades by a woman known only as The Nurse (Jodie Foster) and her trusty aide Everest (Dave Bautista), on this particular evening, The Hotel Artemis is especially disorderly. Already counting an alluring assassin (Sofia Boutella) and a sociopathic arms dealer (Charlie Day) as guests for the evening, and anticipating the arrival of her benefactor, a fearsome Malibu mobster named the Wolf King (Jeff Goldblum), at any minute, The Nurse's resources are stretched perilously thin when the bullet-riddled robbers come knocking. Throw into this equation an injured cop and a stash of stolen gems belonging to the Wolf King and you have the makings for one messy melee.
"Hotel Artemis" is a modestly diverting action thriller with an intriguingly novel premise, even if the captivating camerawork and unique setting stands out more than the action itself. Writer-director Drew Pearce exhibits a healthy amount of imagination in his characterization of the dystopian Los Angeles setting as well as the hotel itself, what with its appealing art deco style and futuristic technology. However, for anyone familiar with this setup – and there are plenty of examples, from "Reservoir Dogs" to the more recent "Free Fire" – the narrative of "Hotel Artemis" goes down a frustratingly familiar path, with all of these agents of mayhem crashing together in supposedly spectacular fashion. And while this chaotic convergence does result in some superlative action, it would have been nice to see something a little more unexpected sneak its way into the storyline.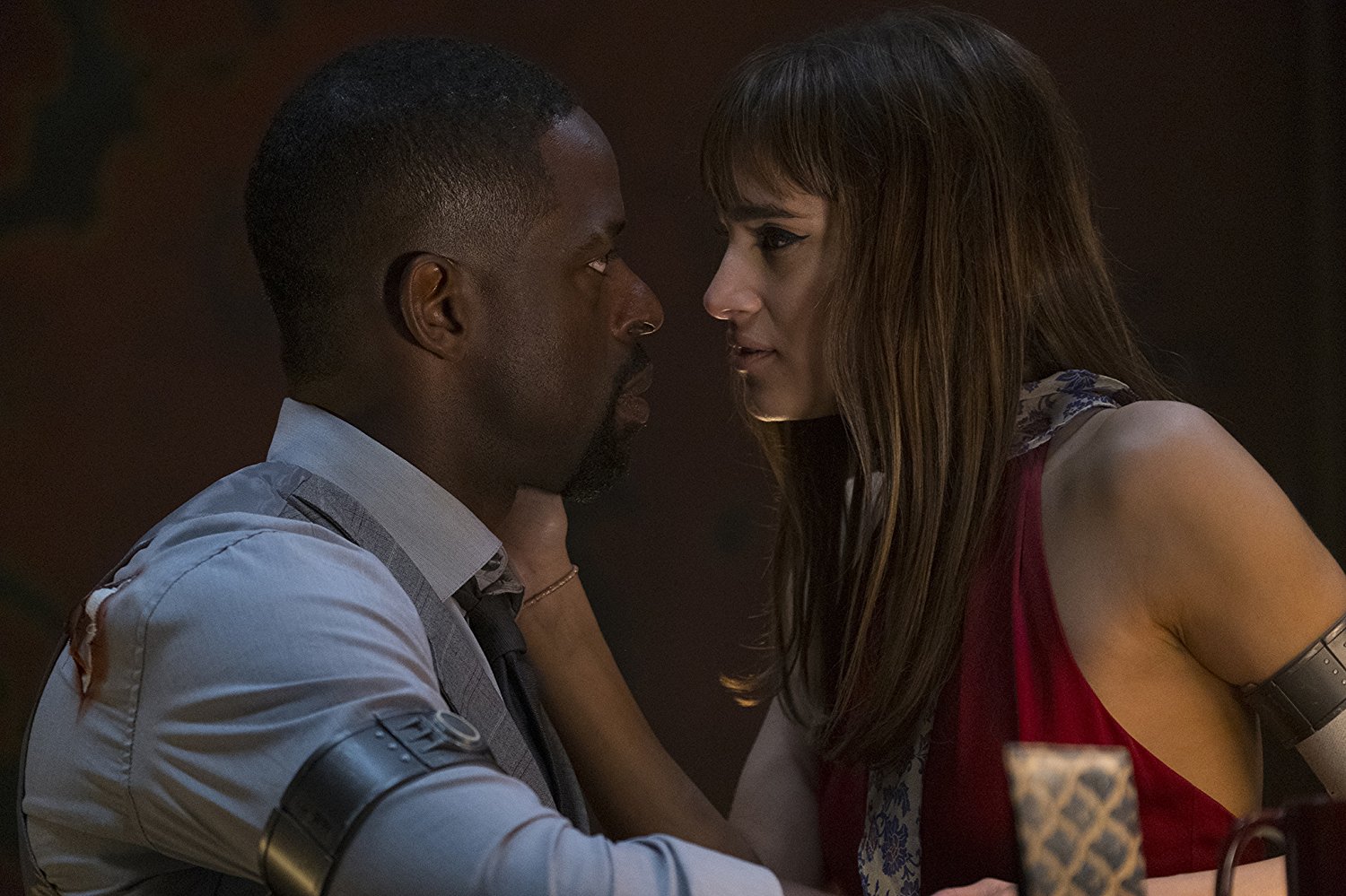 Although you won't find award caliber acting in a genre film like "Hotel Artemis," there are some above average performances throughout the proceedings, chiefly from Jodie Foster as the sharp-witted eccentric at the story's center and Dave Bautista as her eager enforcer. As for the other notables, Jeff Goldblum and Sterling K. Brown are both reliably charming as a dapper Malibu don and a scheming bank robber, while Sofia Boutella's deadly femme fatale exudes mystique at every turn.
Probably best to cancel your reservation at "Hotel Artemis."
By Lucas Mirabella
Running Time: 96 minutes
Rated R for violence and language throughout, some sexual references, and brief drug use.