After months of building anticipation and fueling excitement, GRAMMY® Award-winning singer, songwriter, and producer Meghan Trainor will release her third full-length album entitled, TREAT MYSELF [Epic Records], on August 31st, 2018.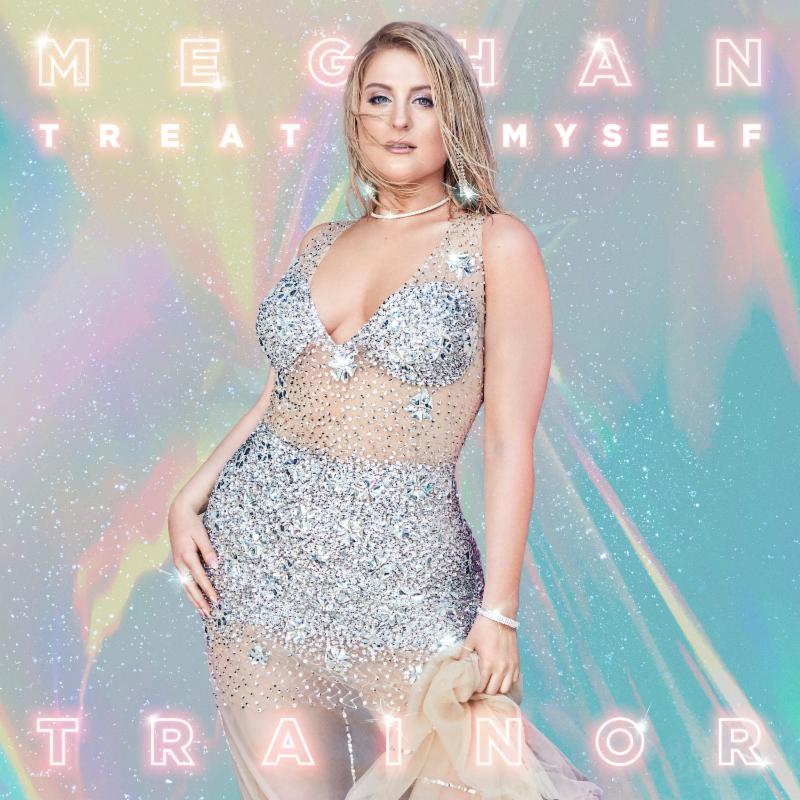 Pre-order goes live today and unlocks instant grat downloads of the scorching songs "LET YOU BE RIGHT," "CAN'T DANCE," and "NO EXCUSES" as well as a brand new track "ALL THE WAYS." Pre-order it HERE!
Earlier this week, Meghan heralded the announcement on social media, detailing "a big surprise" on her Elvis Duran and the Morning Show interview. The next day, she appeared on the program and unveiled the title and release date, taking to social media right after to personally share the artwork.
Meghan said, "This album is my best work yet and I'm so proud of what we made. I say "we" because I made this entire album with my family, my friends, and my fiancé. It's everything I stand for and I'm excited to put an upbeat happy album out for the world."
Following the release of "NO EXCUSES," "CAN'T DANCE" and current radio single "LET YOU BE RIGHT," "ALL THE WAYS" spotlights another side of TREAT MYSELF. It's another massive and melodic Meghan Trainor anthem and will soundtrack a new marketing campaign for Target, launching June 24.
The campaign highlights the retailer's new fulfillment services, like same-day delivery with Shipt and Drive up, to show guests all the ways they can shop at Target.
A pre-order is live now for the Target Exclusive version of the album, including exclusive remixes of "ALL THE WAYS." Fans can purchase it HERE. This marks the second partnership between Meghan and Target. In 2016, they joined forces to release a Target Exclusive of her second album Thank You.