Actor, singer, and songwriter James Maslow, who graced the cover of LATF USA's former digital magazine LATF The Magazine several times, has signed on to star as Jewish-American fighter pilot David Holden in the World War II action movie Wolf Hound.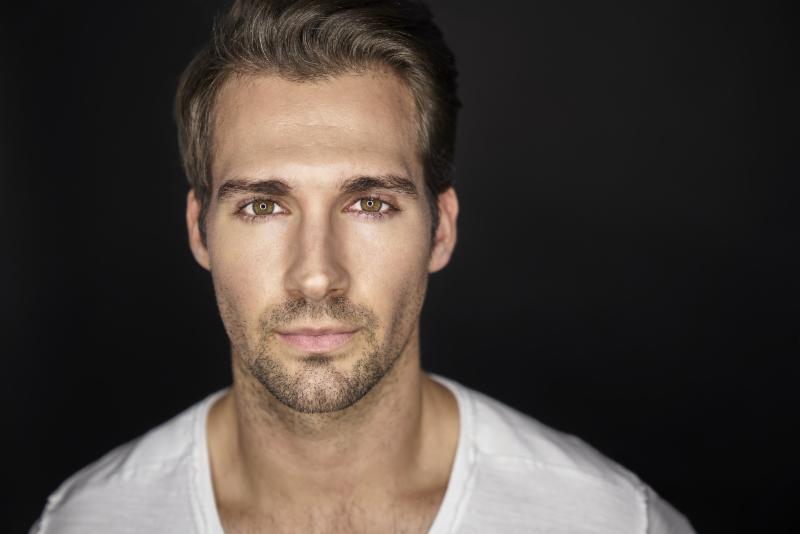 Inspired by the real-life Nazi special operations unit Kampfgeschwader 200 (KG 200), a plot designed to fly Allied aircraft as Trojan horses, Wolf Hound takes place in 1944 and follows Jewish-American fighter pilot David Holden as he escorts a B-17 bomber deep behind enemy lines. After a harrowing ambush, Holden engages in a one-on-one aerial joust with a Nazi Ace pilot, destroying both of their planes and forcing them to bail out and parachute to the forest floor below. Alone, outnumbered and being hunted down by a Nazi Convoy hot on his trail, Holden must face his vengeful nemesis in a deadly game of cat and mouse to survive.
"I'm extremely excited to film Wolf Hound. My grandfather flew B17s in WWII and I've always wanted to play a pilot from that period of time. This story is remarkably similar to something he actually went through," says Maslow "This is exactly the kind of film I want to be making and I can't wait to bring it to life this summer with Michael B. Chait and the rest of the cast."
Award-winning Director Michael B. Chait will be making his feature film directorial debut with Wolf Hound. Michael has directed music videos for artists including Apl.de.Ap of The Black Eyed Peas, and commercials for clients including Honda, Falcon Motorsports, Lingenfelter Performance Engineering and The U.S. Air Force/Air National Guard, receiving the Civilian Legion of Merit Medal for one. Michael also directed two commercials/short films for The Yankee Air Museum, narrated by actor Michael Dorn and actor/director Jonathan Frakes, respectively.
"I'm thrilled to be working with James Maslow as our leading man in Wolf Hound, as he not only brings a great balance of charisma, intensity and charm to our dashing WWII Fighter Pilot, but also the vulnerability and emotional range the character needs, which will greatly allow him to flex both his acting and actual muscles alike on the screen!," says Chait "The passion James has for the role from his family's background makes me even more excited, as does the chance to open up this WWII story to an even wider range of audiences."
The Yankee Air Museum, a non-profit organization dedicated to the preservation of history, is a close partner on Wolf Hound, and is enabling the filmmakers to utilize the original "Rosie The Riveter" Bomber Plant Hangar as a major filming location. The Bomber Plant, located at Willow Run Airport in Metro Detroit, produced B-24 Liberator Bombers during WWII. The Museum is also allowing the use of their North American B-25 Mitchell Bomber and Boeing B-17 Flying Fortress Bomber, of which there are only 10 still flying in the world.
The B-17 "Yankee Lady" will play a pivotal role in the plot of Wolf Hound, with both Bombers appearing along with several authentic WWII Fighter Aircraft expected to include P-51 Mustangs, a Supermarine Spitfire, Hawker Hurricane and either a German Messerschmitt Bf 109 or Focke-Wulf Fw 190. Unlike many films that utilize computer-generated aircraft and special effects for aerial sequences, Wolf Hound will be shooting all aerial scenes for real to create thrilling, edge-of-your-seat dogfights that will literally put the audience right in the cockpits and soaring through the air in the middle of the action.