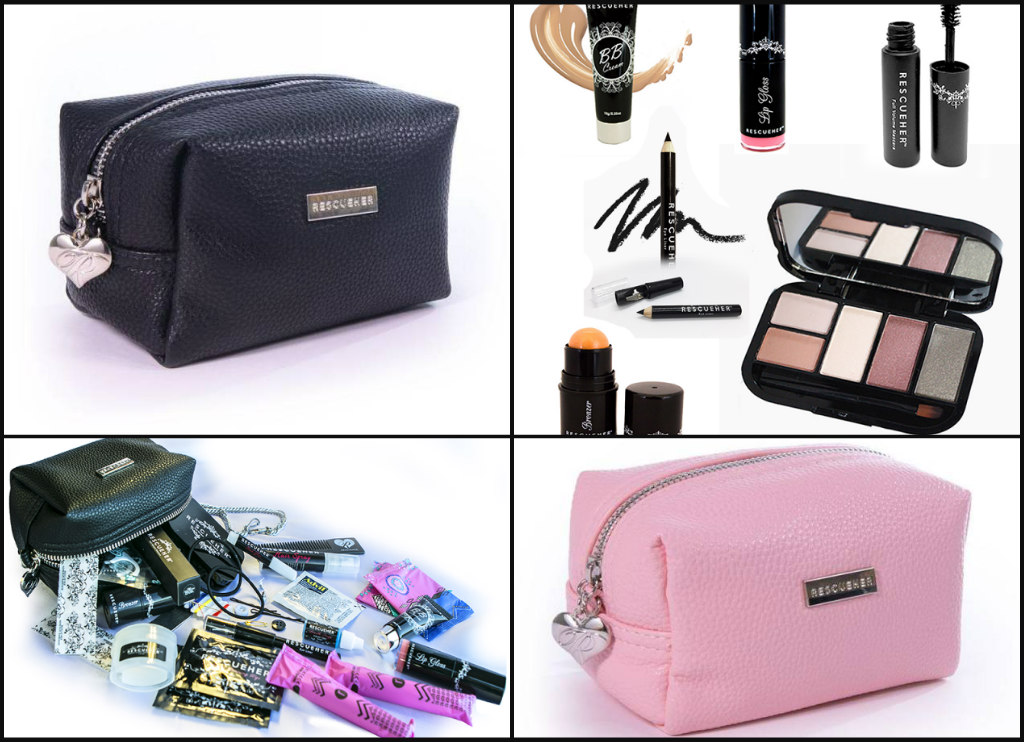 The RESCUEHER KIT wears its name well!
RescueHer kits are perfect for daily use, a night out, travel, school, weddings, gifts and so much more. Every woman can benefit from having a RescueHer kit close by.
I finally got a chance to play with my Rescueher Kit and I cannot tell you how much fun it is! It contains 34 high quality, must have, cosmetics and essential items that ensure today's woman is never left in need.
EYESHADOW & CONTOUR PALETTE
EYELINER
FULL VOLUME MASCARA
BRONZER
BB CREAM
STICK DEODORANT
HAIRSPRAY
BREATH DROPS
MAKE-UP WIPE REMOVER
NAIL GLUE
ADVIL 200 mg Ibuprofen
U BY KOTEX BARELY THERE LINERS
U BY KOTEX COMPACT TAMPONS:
RESCUEHER KIT includes these additional items: Earring backs, nail file, mending kit: safety pin, buttons, pocket floss, tweezers, bobbi pins, hair comb, hair clips, adhesive bandages.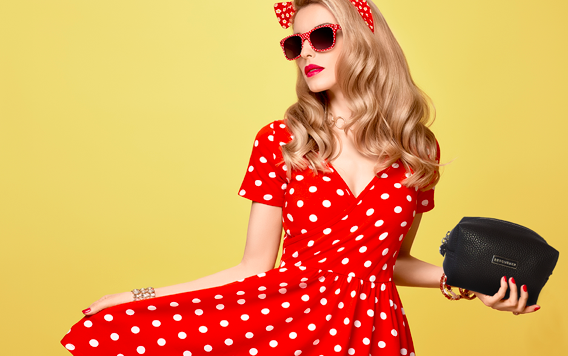 It all comes inside of a plush PU leather bag with satin lining. Perfectly fits inside your big bag and turns into your little bag with included silver clip on strap. The designer bag is even big enough to fit all 34 items with room left for your standard size smartphone, cards and other essentials.
Really convenient!