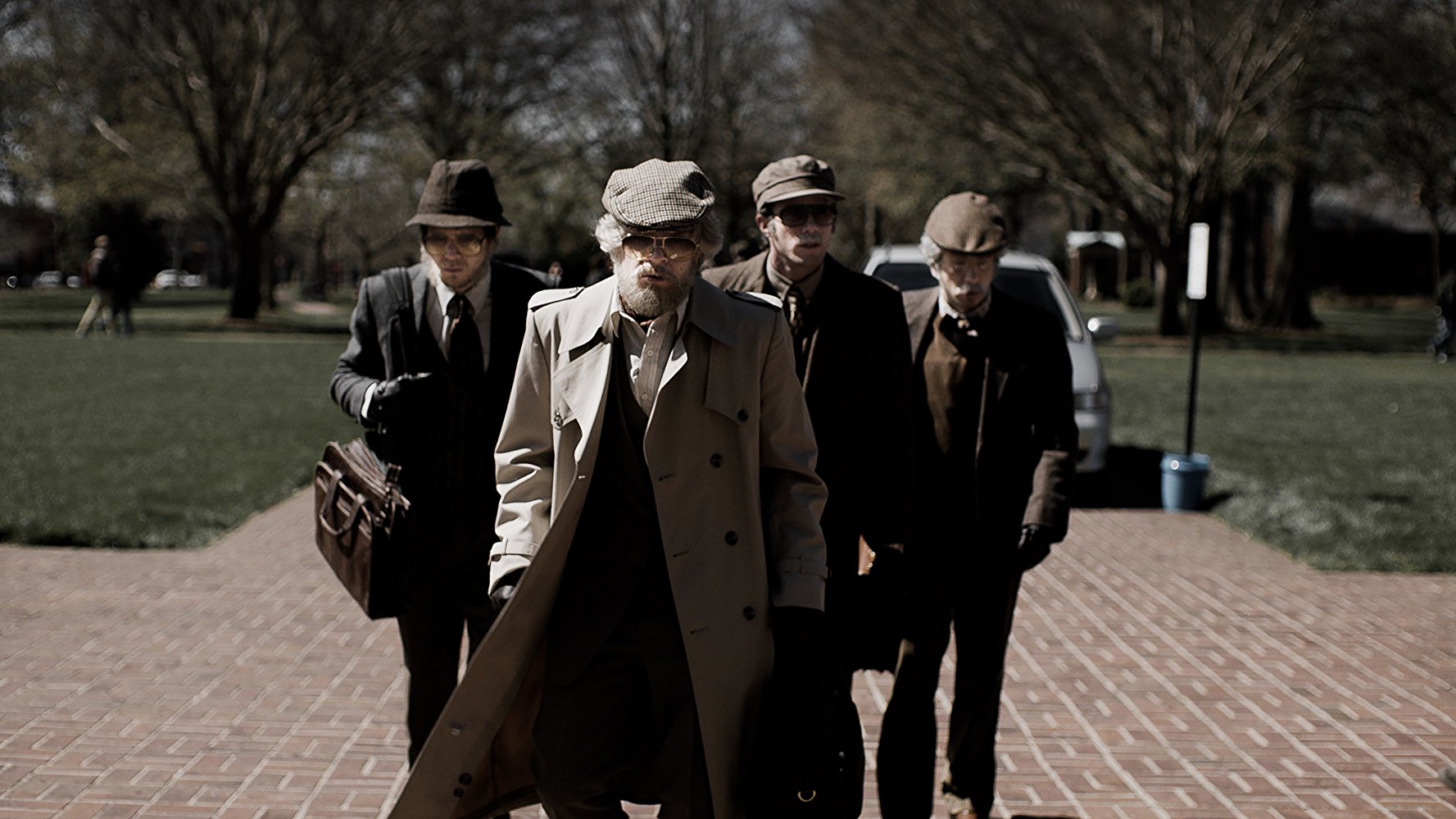 Four college-aged friends from Lexington, Kentucky set out to pull off one of the most daring art heists in American history in "American Animals," an utterly riveting crime thriller-documentary hybrid, starring Barry Keoghan ("The Killing of a Sacred Deer"), Evan Peters ("American Horror Story"), Blake Jenner and Jared Abrahamson.
Written and directed by Bart Layton, who previously toyed with the documentary format in his last film "The Imposter" about the infamous French serial imposter Frédéric Bourdin, this mesmerizing crime film both portrays the bold heist with nail-biting suspense while also offering cogent insight from the real-life participants. Featuring a nerve-racking score by Anne Nikitin that keeps audiences on edge, a rock-heavy soundtrack that effectively captures the exhilarating nature of their endeavor, and aptly moody imagery by Ole Bratt Birkeland ("The Crown"), this criminally good heist film is simply excellent on all fronts. Add to the mix a collection of compelling performances from the capable cast and you have the makings of an instant crime classic.
In 2003, while attending Transylvania University in Lexington, Kentucky, aspiring artist Spencer Reinhard (Barry Keoghan) becomes aware of a valuable art collection in his college's library, featuring priceless Audobon prints and a plethora of rare books. After informing his friend Warren Lipka (Evan Peters), a bad influence with delusions of grandeur, about the art collection, these two suburbanites, raised on the false belief that their lives would be special, begin to view these valuable books as a means to achieve the extraordinary lives of their imaginations, and set out to steal them.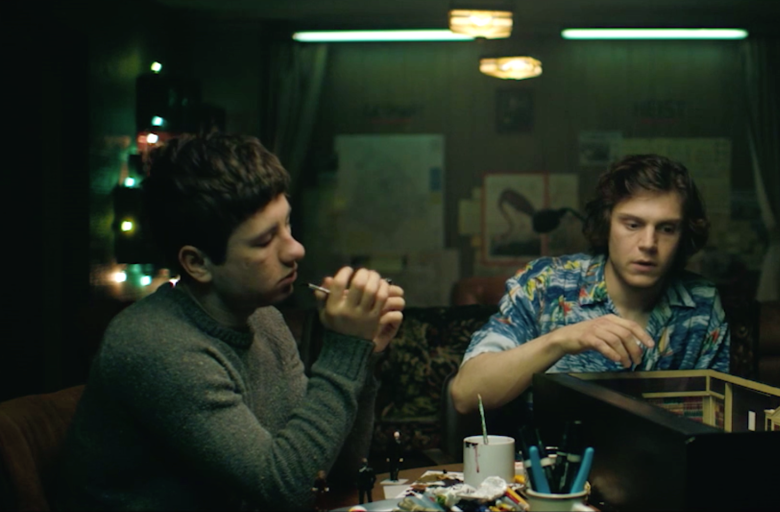 After some reconnaissance work and talking through logistics, Spencer and Warren realize they'll need help, and decide to bring in their friends Eric Borsuk, a clearheaded accounting major, and Charles "Chas" Allen II, a fitness fanatic in need of money. But as the group prepares for their audacious heist, watching old caper films for inspiration and putting the final touches on their plot, some hiccups in their "perfect" plan bring unexpected results.
Putting his nonfiction background to great use, with "American Animals," Layton has crafted a breathtaking heist film and a deeply insightful documentary all in one, exploring all aspects of the incident, from the morality involved to the murky specifics and clashing perspectives, with enviable thoroughness. In some cases staging scenes with the actors and the people they're portraying in the very same frame, the film is full of intriguing stylistic choices that are as innovative as they are effective. Also impressive is the editing by Nick Fenton and Julian Hart, which seamlessly cuts between the two formats, with the one informing the other all the while.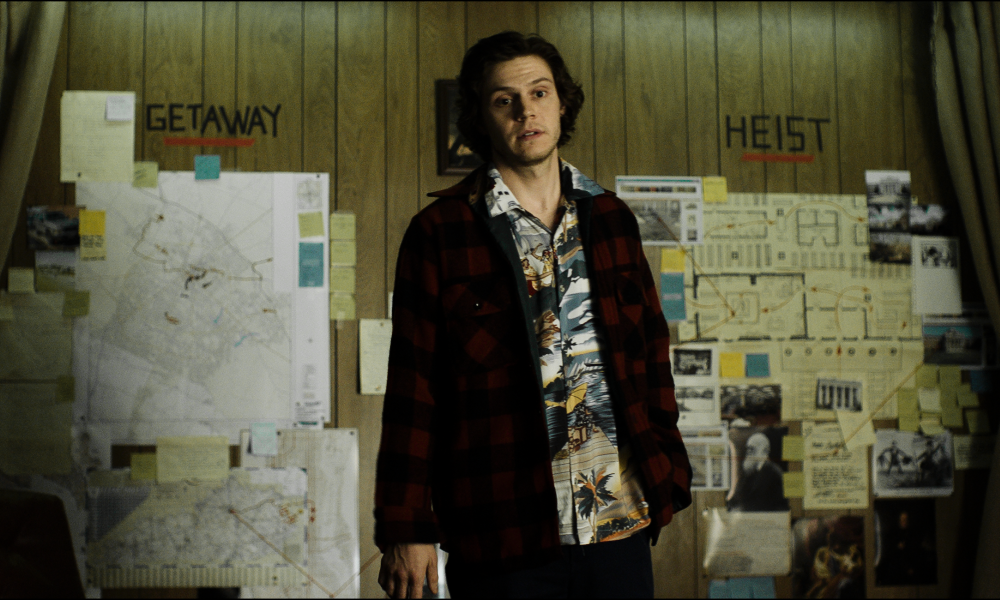 Seldom do you have the opportunity to compare the actors with their real-life counterparts in the same movie, but such is the case with "American Animals," and it's pretty damn spot-on. Portraying the soft-spoken, artistically minded Spencer Reinhard, Irish actor Barry Keoghan is pitch perfect, underscoring his character's sensitive and impressionable qualities that prompted his participation in the heist. It's a polar opposite turn from his frightening work as the psychopathic teenager in "The Killing of a Sacred Deer" and a testament to the young actor's range. As the group's influential ringleader Warren Lipka, Evan Peters is equal turns charming and sinister, easily relating the character's persuasive powers that turned this ill-fated conspiracy into a reality, as well as the moral deficiency that enabled him to go through with it. Playing Eric Borsuk, the alleged brains behind the operation, Jared Abrahamson is a believable bundle of nerves as the group's scheme quickly implodes. Finally, as fitness fanatic Chas, Blake Jenner, who was all easygoing charm in the lead role of "Everybody Wants Some," credibly channels his character's rage as the legal implications of his crime become a harrowing reality.
"American Animals" blends the documentary and crime thriller genres to spellbinding perfection.
By Lucas Mirabella
Rated R for language throughout, some drug use and brief crude/sexual material.
Running Time: 116 minutes
https://www.americananimals.film