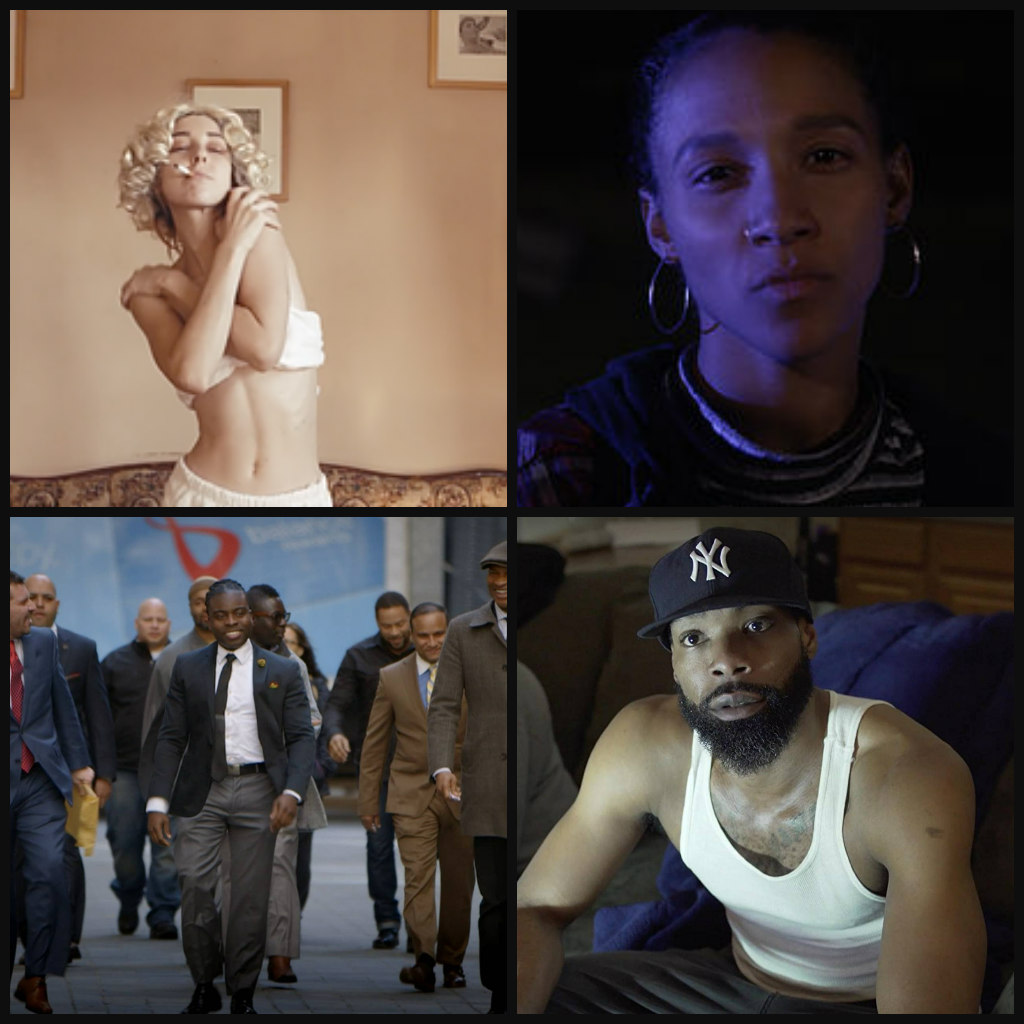 Those in need of a film-friendly California getaway should head to the breathtaking Eastern Sierras, where the Mammoth Lakes Film Festival is held each Memorial Day. Ranked by MovieMaker Magazine as one of the top 50 film festivals worth the entry fee, with each passing year, this up-and-coming festival grows in size and stature, attracting filmgoers the world over to its friendly and picturesque alpine setting.
Having just wrapped their fourth year, thanks to festival director Shira Dubrovner and head programmer Paul Sbrizzi, this year's fest featured an exceptional program highlighted by some notable works from a distinct group of filmmakers hailing from stateside and abroad. From the narrative features and documentaries to the shorts, cartoons and panel discussions, there's a consistency in the quality of the programming each year that is both reassuring to festivalgoers and bodes well for the future.
This year's narrative features section offered an array of films that ran the tonal gamut. Orson Oblowitz's down and dirty revenge thriller "The Queen of Hollywood Blvd." is a throwback to 70s crime films like "The Killing of a Chinese Bookie" about an aging female strip club owner (Rosemary Hochschild) whose longstanding mob debt leads to bloodshed. Perhaps a bit too campy for its own good, the film nevertheless features some stylish storytelling and a dazzling lead turn from Oblowitz's mother, actress Rosemary Hochschild.
On the more lighthearted end of the narrative features spectrum, writer-director-star Wendy McColm brought her unique sensibility to the fore with her wonderfully bizarre debut feature, "Birds without Feathers," a darkly comic look at the lives of six broken individuals in search of human connection. Featuring some strong performances from its up-and-coming cast and even stronger writing from the multi-hyphenate McColm, whose quirky characters transcend indie stereotypes with their depth and underlying sadness, this confident debut is a singular pleasure.
But the cinematic standout in the narrative features section belonged to "My Name is Myeisha," a boundlessly creative, hip hop-inflected work that defies clean categorization. Based on the play "Dreamscape" by Rickerby Hinds, which itself was inspired by the true story of Tyisha Miller, who in 1998 fell victim to the trigger happy tactics of the Riverside Police Department, this Inland Empire-set film follows the story of Myeisha (Rhaechyl Walker) on the night of her tragic encounter. Featuring mesmerizing cinematography by Jeff Moriarty that effectively draws viewers into its dreamy landscape, immersive production design by Drina Durazo that works wonders in bringing this bold work to life, and awe-inspiring editing by Matthew Herrier, this heartbreaking drama is a showcase for the directorial talents of Gus Krieger, who relates this audacious tale with grace, guts, and no shortage of ingenuity. Tasked with alternating between weighty drama, rap and dance sequences, lead actress Rhaechyl Walker's versatility as a performer is evident in her fully inhabited portrayal of the title character, commanding the screen from start to finish.
The documentary section of this year's program was also especially strong, shedding light on a range of subjects that speak to the masses. "Minding the Gap" is an extraordinary piece of personal filmmaking about a group of childhood skateboarder friends in Rockford, Illinois whose personal struggles run parallel with those of their hometown. Training an unflinching eye on himself and his friends as adolescent amusements give way to adult headaches, director Bing Liu has crafted a cathartic and wholly original work with profound emotional depth – an accomplishment made all the more exceptional by the filmmaker's young age, and by the fact that the project began as little more than a skateboarding video.
Larger in scope but no less resonant is "Crime + Punishment," an enthralling and infuriating look at the NYPD's use of illegal policing methods, particularly against the city's minority population. Centered on the NYPD 12 – a group of minority officers who filed a lawsuit against the police department for forcing them to defy the 'no quota' policy and write thousands of summonses against innocent civilians – director Stephen Maing's powerful and socially conscious doc gets viewers as riled up as the corruption crusaders onscreen. It's as disturbing as it is essential.
Taking a more amusing approach to the documentary format is "White Tide: The Legend of Culebra," a stranger-than-fiction true tale out of Florida about a crew of eccentrics who set out on a mission to find two millions dollars' worth of buried cocaine. Told with Hollywood caper-style flair that eventually takes on more dramatic notes once the legal ramifications come into play, director Theo Love's playfully conceived crime doc invites audiences into the mischievous minds of the actual participants as they happily recount (and in some cases, recreate) their boneheaded scheme. An undeniable crowdpleaser that will almost certainly prompt amateur treasure hunts and interest in a Hollywood adaptation.
Last but not least, comedy reigned supreme in the festival's shorts section. And while this fact was evident in works like Emily Ann Hoffman's "Nevada," a saucy but sweet stop-motion animated short about a couple's birth control mishap, as well as "Men Don't Whisper," Jordan Firstman's ribald tale of a gay couple (Firstman, co-writer Charles Rogers) trying to prove their masculinity by sleeping with female coworkers, the most glaring example of this was "Flatbush Misdemeanors," a hilarious no-budget comedy from the filmmaking team of Dan Perlman and Kevin Iso. Centered on two ill-fated friends (Perlman, Iso) as they become entangled in the dangers of their gritty new environment, this lovably crude short stands out for its big laughs and authentic setting. Lucky for us, Perlman and Iso have already expanded their short into a web series, now available online.
By Lucas Mirabella