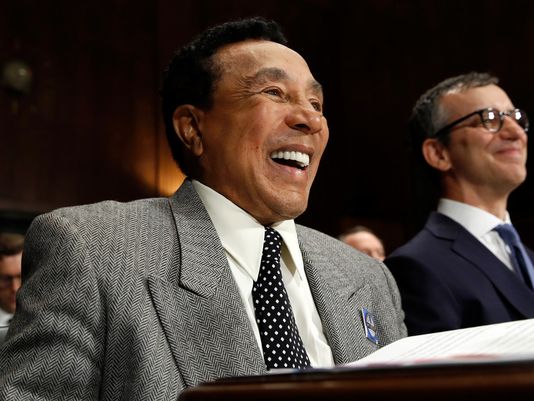 Music legend Smokey Robinson and Nashville-based songwriter Josh Kear urged Congress on Tuesday to pass the first major music copyright reform law in decades, saying that many songwriters are struggling financially because they are not being adequately paid for use of their songs. "It's a livelihood thing — it's not just about music, it's about lives," said Robinson, the writer of such classics as "My Girl," "I Second That Emotion" and "Tears of a Clown."
Kear, who wrote the Carrie Underwood smash "Before He Cheats" and the Lady Antebellum hit "Need You Now," said many songwriters can no longer make a living off of the royalties they receive for their music. "It used to be a songwriter could make a decent income from sales of albums or CDs, but those, and the income derived from them, are relics of the past," Kear told the Senate Judiciary Committee. "People don't buy music anymore. They stream it." Legislation before the Senate would drastically change the way digital music companies obtain a license to play songs and ensure that songwriters are paid when their music is played.
The Music Modernization Act would create a new music licensing organization, run by publishers and songwriters, that would be in charge of identifying a composition's copyright owners and paying them the royalties they are due. The legislation also would create a new standard for the rate-setting court to use to determine the fair royalty rate songwriters should be paid. In addition, the proposal would guarantee that artists and labels are paid for songs recorded before 1972 when their music is played on the internet and satellite radio. It also would codify record producers' and engineers' right to digital royalties.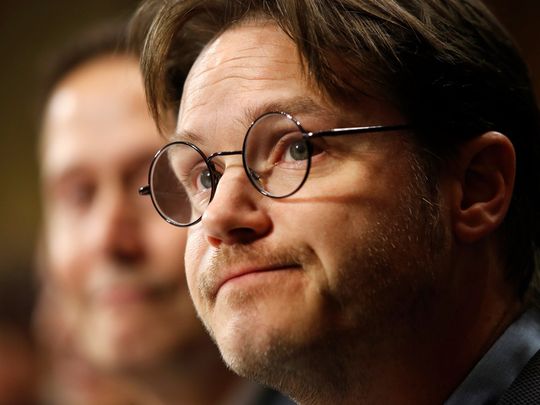 The legislation easily passed the House late last month and has widespread support in the music industry, which turned out the star power for Tuesday's hearing. Besides Robinson, who testified before the committee, artists in the audience included Mary Wilson of the Supremes and singers Darlene Love and Dionne Warwick.
In his testimony, Robinson said the right to collect royalties on music recorded before 1972 is especially important for writers of many classic songs. Congress extended copyright protection to music in the 1970s, but the change applied only to recordings made after Feb. 15, 1972.
As a result, the writers of many classic songs don't get paid when their music is played on satellite radio and on digital streaming services. Many of those writers are at an age when their careers are winding down and they are no longer able to tour, make public appearances or record new material to earn a living, Robinson said.
"They should be able to rely on income from the recordings used by digital radio companies to attract listeners and earn profits," he said. "For so many, especially at this point in their careers, this is how they make ends meet. It's how they pay their mortgage and their medical bills. It's how they feed their families."