Leader of the civil rights movement, Martin Luther King Jr. was assassinated in Memphis, Tennessee, on April 4, 1968.
The three surviving children of Martin Luther King Jr. will sit down together for an interview with CBS News correspondent Michelle Miller as part of CBS News' multi-platform coverage of the 50th anniversary of King's death.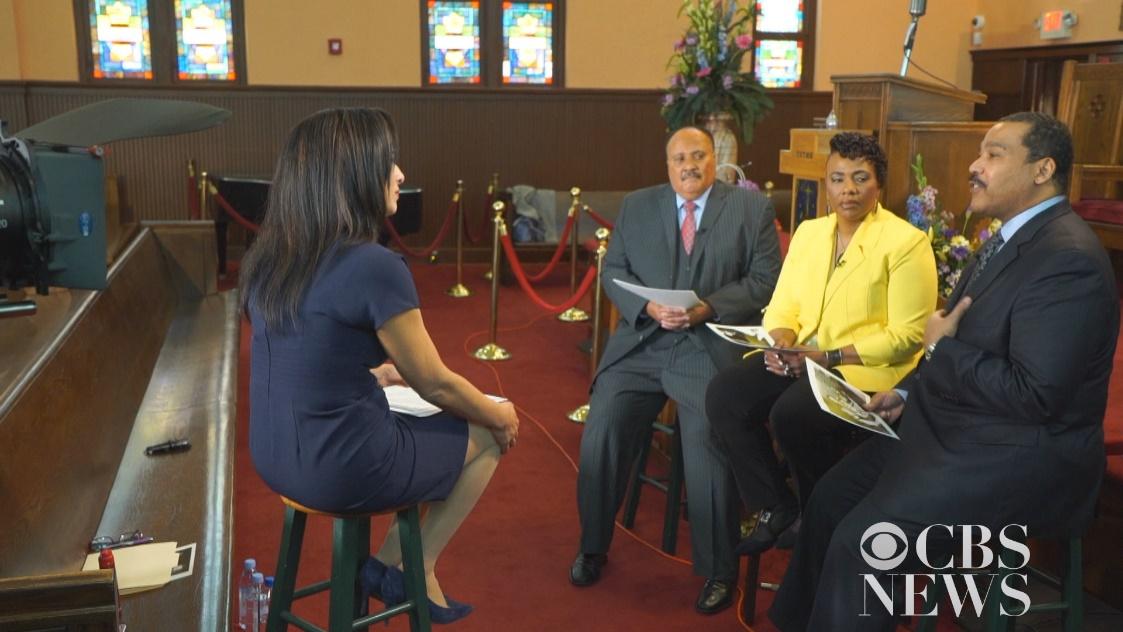 The interview will be broadcast Monday, April 2 and throughout the week on CBS THIS MORNING, the CBS EVENING NEWS WITH JEFF GLOR and CBSN, CBS News' 24/7 streaming news service.
Miller's conversation with Bernice, Dexter and Martin Luther King III is their first joint interview in 12 years since the death of their mother, Coretta Scott King. Miller spoke with them at Ebenezer Baptist Church in Atlanta, and the siblings discussed grieving their father and living up to his legacy. They talked about disagreements among them and revealed for the first time that President Jimmy Carter intervened to help mediate.
Dexter also told Miller that after his father died, he and his siblings looked to their mother's stoicism as an example of how to grieve, and he is still working through it.
"Our mom was so stoic, and she held everything together for all of us to be strong, but as a child, when you emulate that, in a real sense you're holding in your emotions," he said. "And so sometimes, you want to let things go, but you don't know how to. So I learned to grieve later, much later in life, and frankly, maybe even still dealing with some of the mourning and grief."