Did you know that every 9 minutes someone in the US is diagnosed with Parkinson's disease?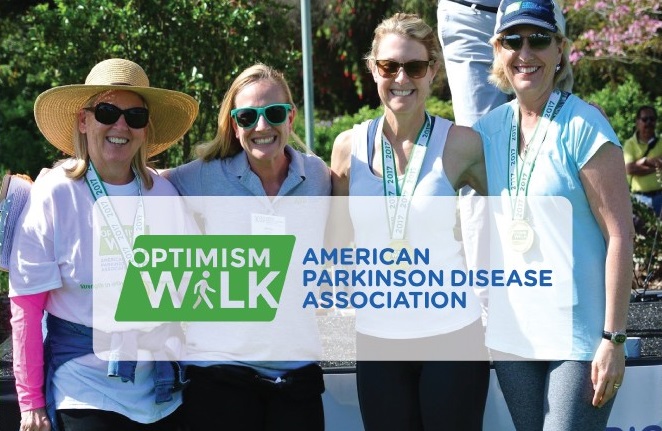 This Saturday, you can make a difference and join local participants when they walk side by side in the 2nd Annual APDA Southern California Optimism Walk to raise critical funds and awareness of Parkinson's disease (PD) and to further APDA's mission to help every person impacted by PD live life to the fullest.
The 2018 Southern California Optimism Walk is part of a series of Optimism Walks taking place from coast to coast and participants will include people living with PD, their friends and care partners, medical professionals who focus their work on PD, and more. It is not too late to register to participate or to make a donation.
The American Parkinson Disease Association (APDA) is the largest grassroots network dedicated to fighting Parkinson's disease (PD) and works tirelessly to assist the more than 1 million Americans with PD live life to the fullest in the face of this chronic, neurological disorder.
This fundraising event offers a short one-mile non-competitive walk through beautiful gardens (individuals can walk as much or as little as they choose) and other family-friendly activities including live music, sponsor activities, educational opportunities and more. Most importantly, it offers the chance to bond with and support others who are similarly connected.
Saturday, April 28, 2018
Walk: 9:30 am
South Coast Botanic Garden
126300 Crenshaw Boulevard, Palos Verdes Peninsula, CA 90274
For more information, please visit us online.