Have you heard of Gaffer & Child? No? Well, let me introduce you to them…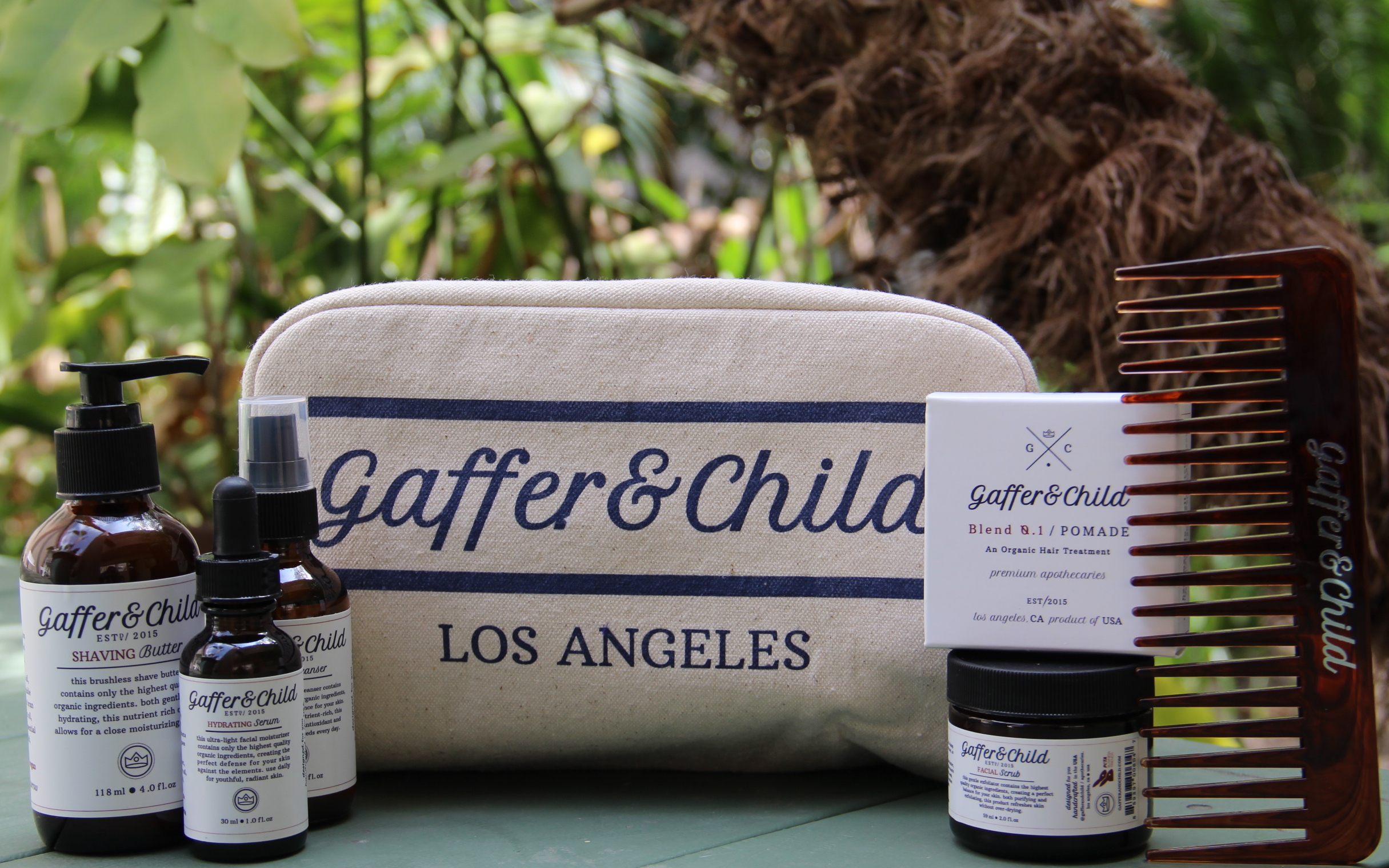 The Los Angeles based skincare company is as good for the environment as its products are for your skin. Made by experts with sustainably sourced ingredients, Gaffer & Child offers a clean solution to your daily personal care routine. Their commitment to sustainability starts with the soil the ingredients are grown in.
They created a simple selection of essential natural products that cleanse as well as hydrate with organic, plant-based ingredients.
All of their products are locally sourced and every ingredient is: non-gmo, organic, fair trade, vegan, cruelty-free, free of synthetics, petroleum, and artificial dyes. In fact, they are affiliated with Fair Trade LA and PETA to improve the lives of farmers, workers and artisans around the world, and to stop cruelty to animals.
Here are a few luxurious hand-crafted items that we recommend trying:
FACIAL SCRUB: It will give you a deep, natural cleanse by removing dirt, dead skin, and blockages for a bright, fresh complexion.
What is in it? Organic seeds and cane sugar, high in glycolic acid, giving you a glow and gently exfoliate without harmful, plastic microbeads. shea and jojoba oils seal in moisture as this luxurious lavender-infused formula sloughs away impurities without leaving your skin dry. each ingredient is selected for the best experience and the best results. Price: 2.0 fl. Oz for $30.00
FACE CLEANSER: with one spritz of our refreshing face cleanser you'll strike the perfect balance between deep clean and deep moisturizing. infused with nature's disinfectants, lavender and peppermint, their repairing skin cleanser is naturally relaxing. massage the blend of organic oils and extracts into your skin in the morning and evening for that fresh feeling without drying, and rinse away the lather for the kind of clean only nature can provide. Price: 2.0 fl. Oz for $28.00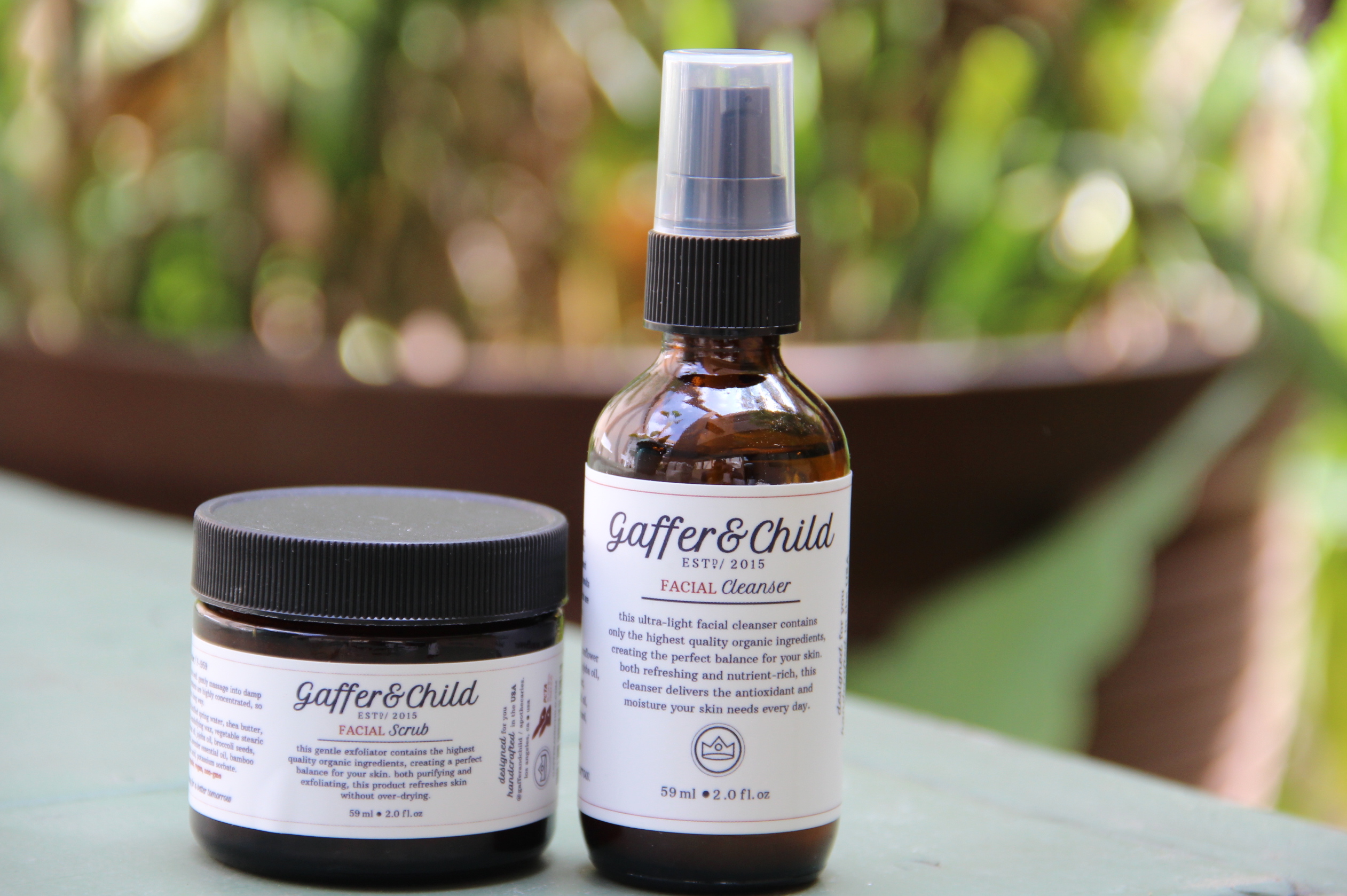 SHAVING BUTTER: This shaving cream has been designed with the highest quality organic ingredients to reduce irritation and dryness. loaded with nutrient-dense oil to protect your skin, the latherless shea butter base in our shaving cream helps you get a close, moisturizing shave while sea buckthorn oil helps repair and soften your skin. Price: 4.0 fl. Oz for $32.00
HYDRATING SERUM: Get a radiant glow with this light, vitamin-rich facial moisturizer. both refreshing and hydrating, the serum is rich with lycopene, which helps repair sun damage, while argan oil's high concentration of vitamin E keeps your skin supple. this ultra-light moisturizer delivers daily antioxidants and moisture for optimal skin protection and elasticity. Price: 1.0 fl. Oz for $36.00
HAIR POMADE: Rich in vitamins and minerals, this moisturizing pomade is packed with benefits. Designed to sculpt and nourish all hair types, this vegan pomade is great for on-the-go styling and helps repair color-treated and processed hair. Price: 2.0 fl. Oz for $38.00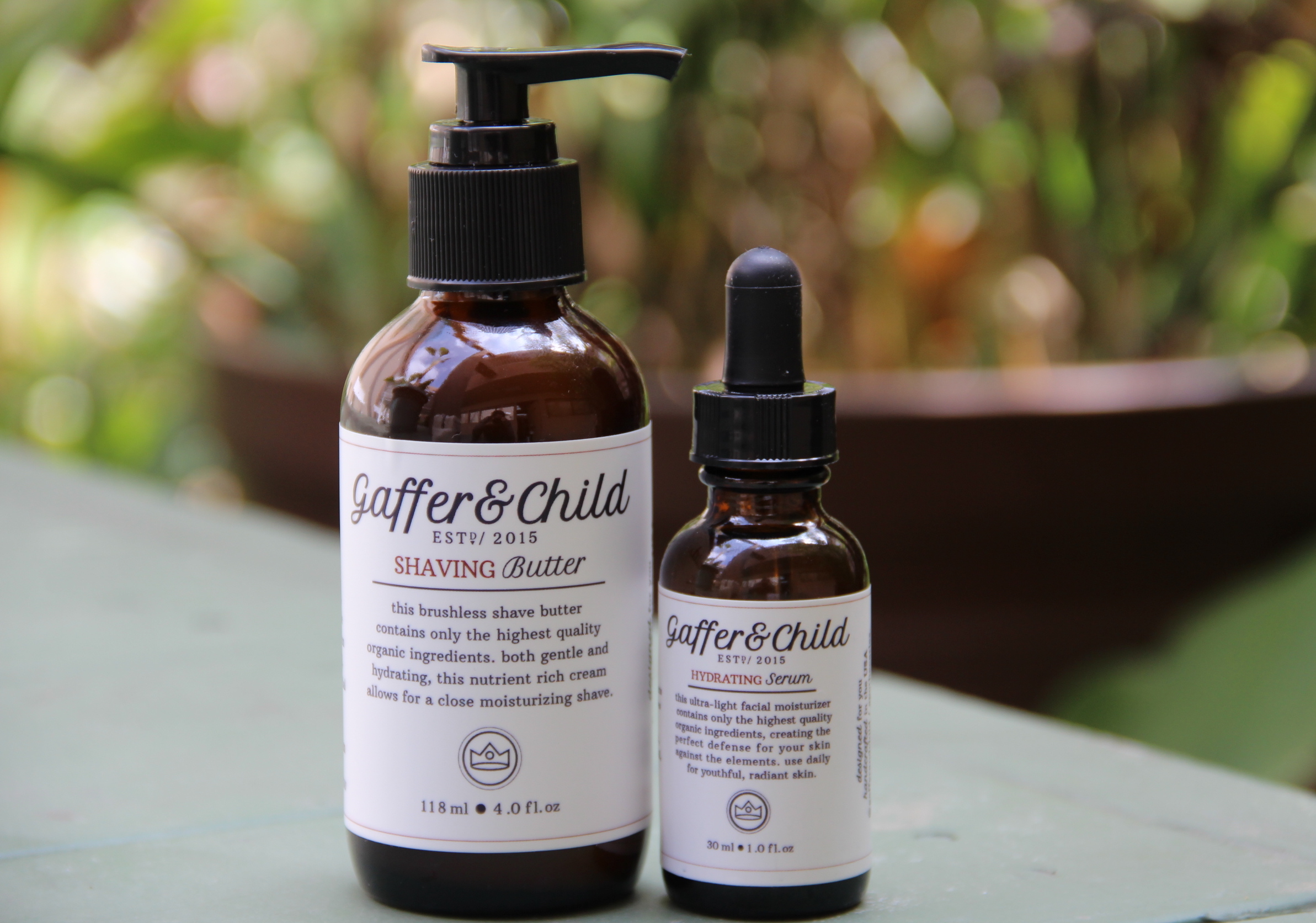 For an additional $10.00, you can add the classic tortoise brown comb with smooth tapered teeth, and rounded tips for comfortable, breakage-free combing. gentle enough for every day detangling and styling on wet or dry hair. Each comb is handcrafted from recycled materials.
The Traveling Kit is $24.00 and meticulously hand-crafted right here in the U.S. It has a cotton canvas shell and sturdy water-resistant nylon lining.