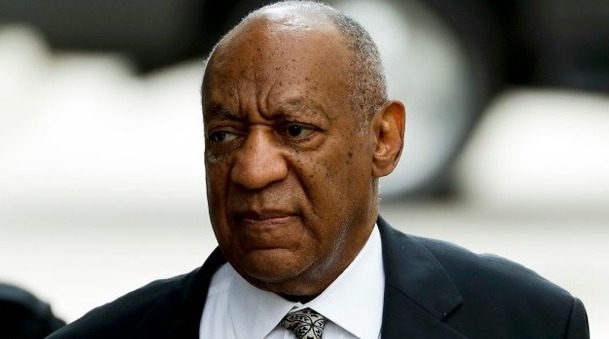 On Thursday, a jury found 80 year-old Bill Cosby guilty of three counts of felony sexual assault. According to reports, Cosby is out on a $1 million bail.
The famous comedian could face up to 10 years in prison on each count. A sentencing hearing has not yet been scheduled.
Although, dozens of women have accused Cosby of sexual misconduct, Andrea Constand's allegations and case held up in court and resulted in criminal charges.
Back in December 2015, three Class II felony charges of aggravated indecent assault were filed against Cosby in Montgomery County, Pennsylvania, based on allegations by Constand concerning incidents in January 2004.
In June 2017, Cosby's trial ended in a mistrial.
Today, he was convicted of three counts of aggravated indecent assault against Constand. The three counts are: penetration with lack of consent, penetration while unconscious and penetration after administering an intoxicant.
The Montgomery County DA tweeted Thursday morning: "The verdict is in: William H. Cosby Jr. is guilty of all charges."