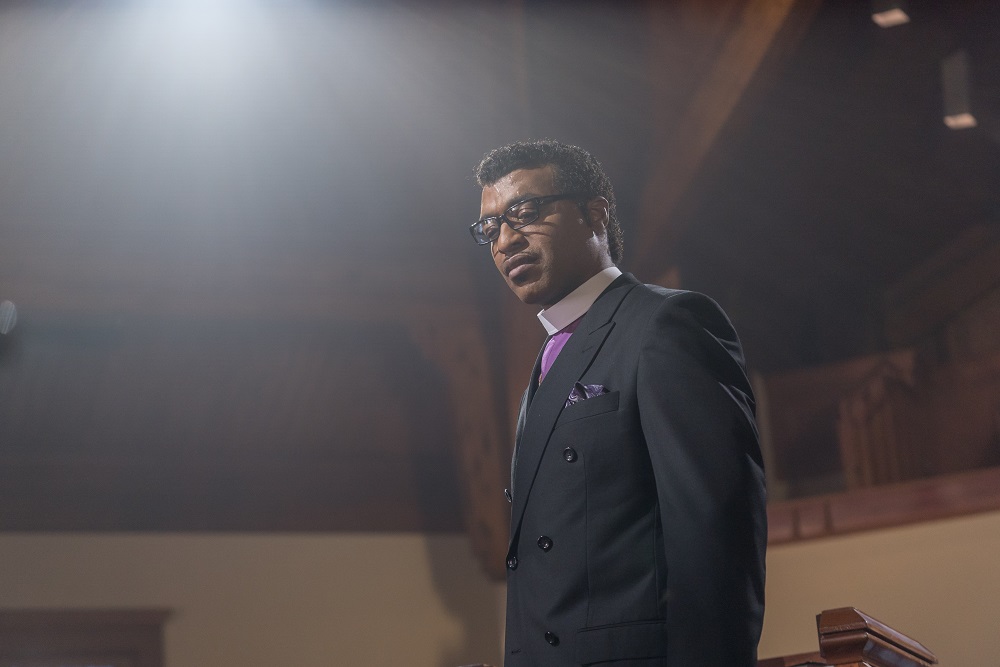 "COME SUNDAY" launches on Netflix on April 13, 2018.
Directed By: Joshua Marston
Written By: Marcus Hinchey
Produced By: Ira Glass, Julie Goldstein, Alissa Shipp, James D. Stern
Starring: Chiwetel Ejiofor, Martin Sheen, Jason Segel, Condola Rashad, Lakeith Stanfield, Danny Glover
Internationally-renowned pastor Carlton Pearson — experiencing a crisis of faith — risks his church, family and future when he questions church doctrine and finds himself branded a modern-day heretic. Based on actual events.