Aspiring writers… want to learn from R.L. Stine?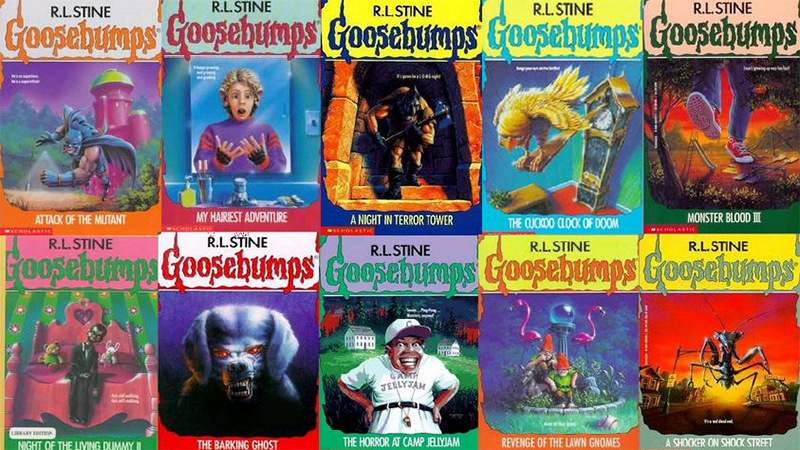 MasterClass will make it happen! R.L. Stine—one of the best-selling children's authors of all time, known for his popular Goosebumps and Fear Street series—is offering his first-ever online class exclusively through its platform.
Stine's class is now available at www.masterclass.com/rls. Enrollment for the class is $90 for lifetime access, or $180 per year for the All-Access Pass, which grants unlimited access to all new and existing classes.
"I have written a lot of scary books, but the process of writing those books wasn't scary," said R.L. Stine. "You can create your own universe, and control people in that universe—you can make them funny or you can scare them. In my MasterClass, I hope to show students that writing doesn't have to be scary; and in fact, it can be a lot of fun."
In his MasterClass, Stine teaches his approach to writing for young audiences and dives into how he creates the thrills in his page-turner books, which he compares to a roller coaster ride—fast paced, exciting, and full of twists and turns, but always with a happy ending. The class is rooted in his belief that breaking the process down into manageable steps is the key to making writing achievable and fun. Students will learn the nuances of writing for different age groups, how to create terrifying monsters and build suspense, and how to surprise readers and keep them engaged—all while bringing his distinct sense of humor to his lessons.
"R.L. Stine is the master of creating riveting stories that make kids want to read," said David Rogier, co-founder and CEO of MasterClass.
MasterClass provides online classes that offer a unique learning experience which includes video lessons from the instructor, interactive exercises, course materials, peer interaction, and more. All classes are available online for individual purchase or annual subscription at www.masterclass.com.
MasterClass' current roster of courses includes:
Culinary Arts: Gordon Ramsay (cooking), Alice Waters (home cooking), Thomas Keller (cooking technique), Wolfgang Puck (cooking)
Film and Television: Werner Herzog (filmmaking), Martin Scorsese (filmmaking), Ron Howard (directing), Helen Mirren (acting), Samuel L. Jackson (acting), Judd Apatow (comedy), Spike Lee (filmmaking)
Music & Entertainment: Armin van Buuren (dance music), Christina Aguilera (singing), Usher (performance), Reba McEntire (country music), Herbie Hancock (jazz), Deadmau5 (music production), Hans Zimmer (film scoring), Steve Martin (comedy)
Writing: James Patterson (writing), Aaron Sorkin (screenwriting), Shonda Rhimes (writing for television), David Mamet (dramatic writing), Bob Woodward (investigative journalism), Judy Blume (writing), Malcolm Gladwell (writing)
Design, Photography, and Fashion: Annie Leibovitz (photography), Frank Gehry (architecture), Diane von Furstenberg (how to build a fashion brand), Marc Jacobs (fashion design)
Sports and Games: Serena Williams (tennis), Stephen Curry (shooting, ball-handling, and scoring), Garry Kasparov (chess)
Politics & Society: Jane Goodall (conservation)