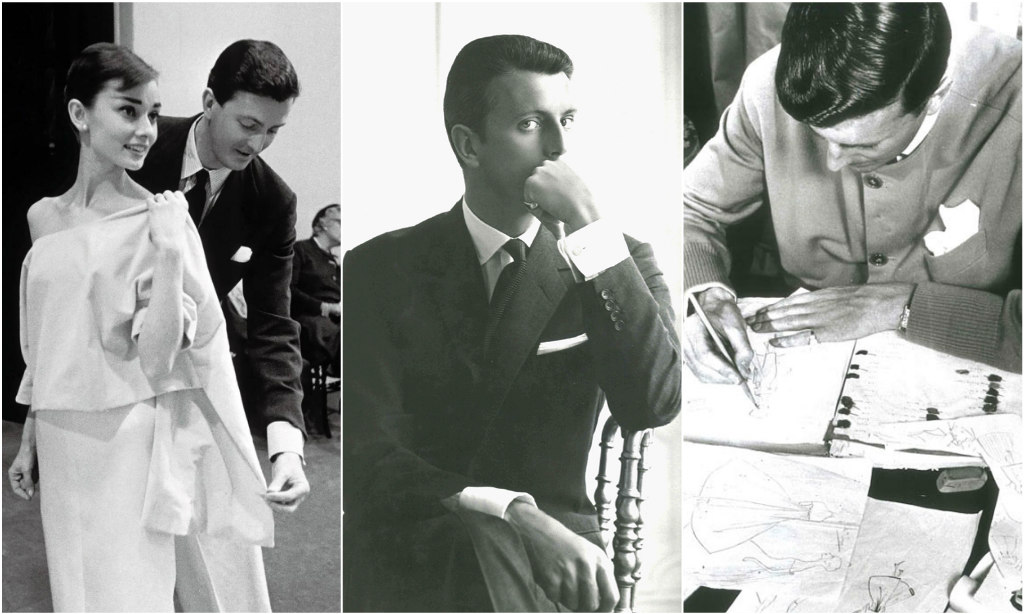 Hubert de Givenchy's longtime partner, haute-couture designer Philippe Venet, announced that Givenchy passed away in his sleep on Saturday. The fashion legend was 91 years-old.
Hubert de Givenchy founded his namesake fashion house in 1952. That same year, Givenchy presented a collection that would leave an indelible mark on fashion history: his "separates" – elegant blouses and light skirts blending architectural lines and simplicity – met with enormous success in light of the more constricted looks of the day.
The "enfant terrible of Haute Couture" was born. Spare lines, slender hips, slim silhouettes and swan-like necks won over actresses from around the world. In 1955, Hubert de Givenchy presented his first shirtdress; the evolution toward lanterns-shapes would become iconic. Audrey Hepburn, as the designer's muse, accompanied him in inventing a style that would redefine standards of beauty. He dressed the silver screen star for films such as "Breakfast at Tiffanys" and "Funny Face."
In 1969, the launch of the "Givenchy Gentleman" line would become a reference in men's fashion.
After a career spanning more than 40 years, and having become a part of the LVMH group in 1988, Hubert de Givenchy retired in 1995. He would be succeeded by some of fashion's great creative talents, among them John Galliano, Alexander McQueen, Julien MacDonald, and Riccardo Tisci. In spring 2017, Clare Waight Keller was named artistic director of Haute Couture and women's and men's ready-to-wear.
"Mr. de Givenchy died in his sleep on Saturday, March 10, 2018," says the statement from his companion, designer Philippe Venet said in a statement. "His nephews and nieces and their children share their grief."
Givenchy's official Instagram said:
The House of Givenchy is sad to report the passing of its founder Hubert de Givenchy, a major personality of the world of French Haute Couture and a gentleman who symbolized Parisian chic and elegance for more than half a century. His enduring influence and his approach to style reverberates to this day. He will be greatly missed.