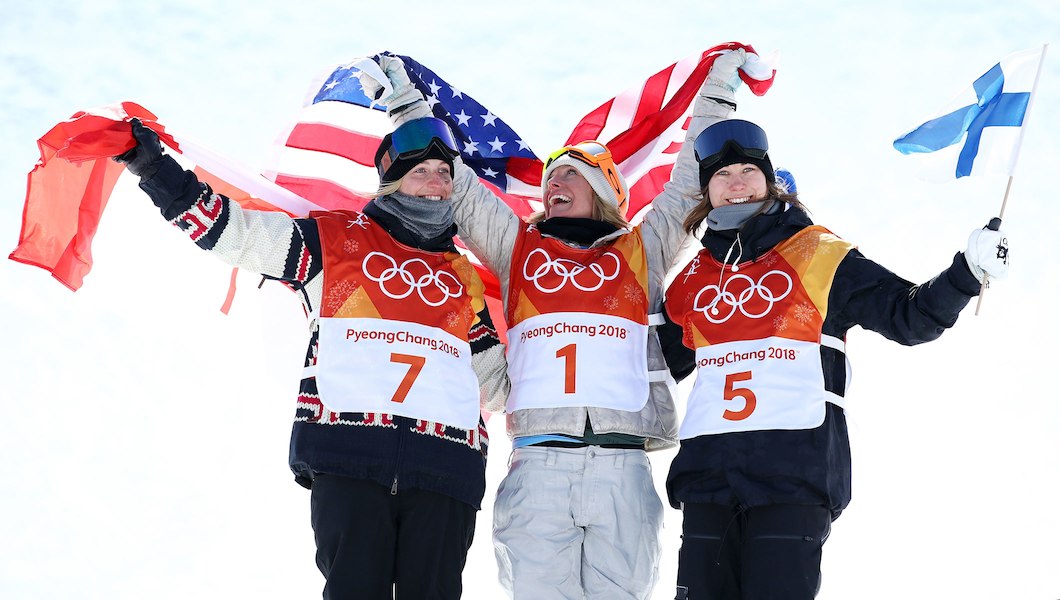 Jamie Anderson from the USA Olympic team is now the first women's snowboarder to win two gold medals after her victory in the Women's Snowboard Slopestyle.
Her PYEONGCHANG 2018 OLYMPIC WINTER GAMES triumph comes just four years after her Sochi Gold medal.
They call her the "mountain GOAT" (AKA: greatest of all time). She took the lead by nearly ten points at the Phoenix Snow Park after her first run, scoring 83.00.
Reigning world champion Laurie Blouin from Canada won the silver medal with a score of 76.33.
Enni Rukajarvi from Finland won bronze with 75.38.