This just in from the 2018 TCA Fox day…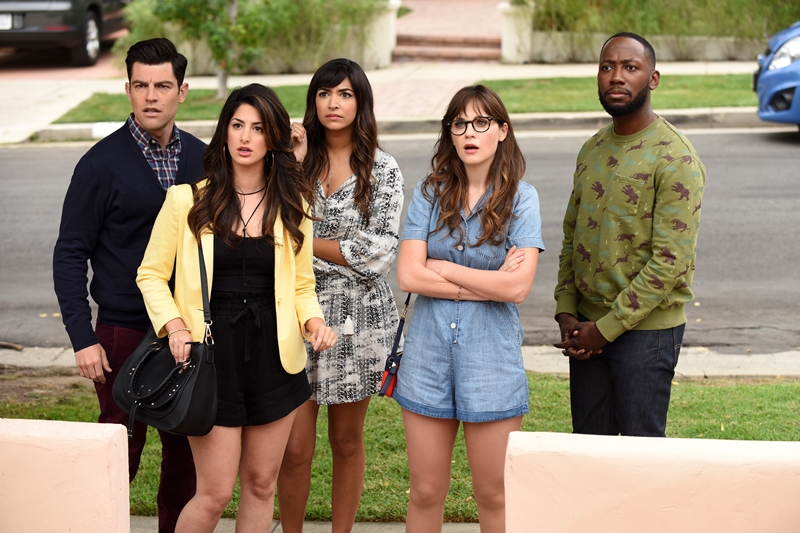 The seventh and final season of the critically acclaimed and award-nominated NEW GIRL will premiere Tuesday, April 10 (9:30-10:00 PM ET/PT) on FOX. The eight-episode final season will have a special one-hour finale on Tuesday, May 15 (9:00-10:00 PM ET/PT).
As the series' sixth season came to a close, Jess told Nick of her true feelings for him. Also, Winston and Aly (guest star Nasim Pedrad) got engaged, and Cece and Schmidt received news that they are expecting. When the series returns for its final season, a three-year time jump will have occurred. Jess and Nick are happily together and returning from a whirlwind European book tour; stay-at-home dad Schmidt and working mom Cece are raising their daughter, Ruth; and Winston and Aly are married, with a child on the way.
---
FOX has renewed THE GIFTED, the family adventure series set in Marvel's "X-Men" universe, for a second season.
In the all-new, two-hour season finale of THE GIFTED, "eXtraction/X-roads," airing Monday, Jan. 15 (8:00-10:00 PM ET/PT) on FOX, Dr. Campbell (guest star Garret Dillahunt) attends the Humanity Today summit, attempting to take the Hound program national, while some of the team at Mutant HQ go on a dangerous mission to stop his efforts. Then, the Mutant HQ comes under attack. With everything to lose, alliances shift and relationships are put to the test.
---
In a FAMILY GUY first, the Emmy Award-winning animated series will air an extended-length episode with limited commercial interruption Sunday, March 11 (9:00-9:30 PM ET/PT) on FOX.
In the "Send in Stewie, Please" episode, Stewie (Seth MacFarlane) gets sent to the office of his school's child psychologist, Dr. Cecil Pritchfield (guest voice Sir Ian McKellen), after pushing one of his classmates.
During the session, Stewie experiences a series of personal and emotional revelations about himself that fans will not want to miss.