The concept of Fashion Week began in Paris in the mid 1800s and was followed a century later by New York City. Twice a year, the fashion industry would present their latest creations to their peers. From then on, it became a tradition to attend the shows that would dictate the trends of the following seasons.
"New York Fashion Week," which kicked off on September 7th, with the spring/summer 2018 collection featuring Tom Ford, Calvin Klein, Alexander Wang, The Row and Victoria Beckham among others, had plenty to offer.
Here are my five favorite designers:
MARC JACOBS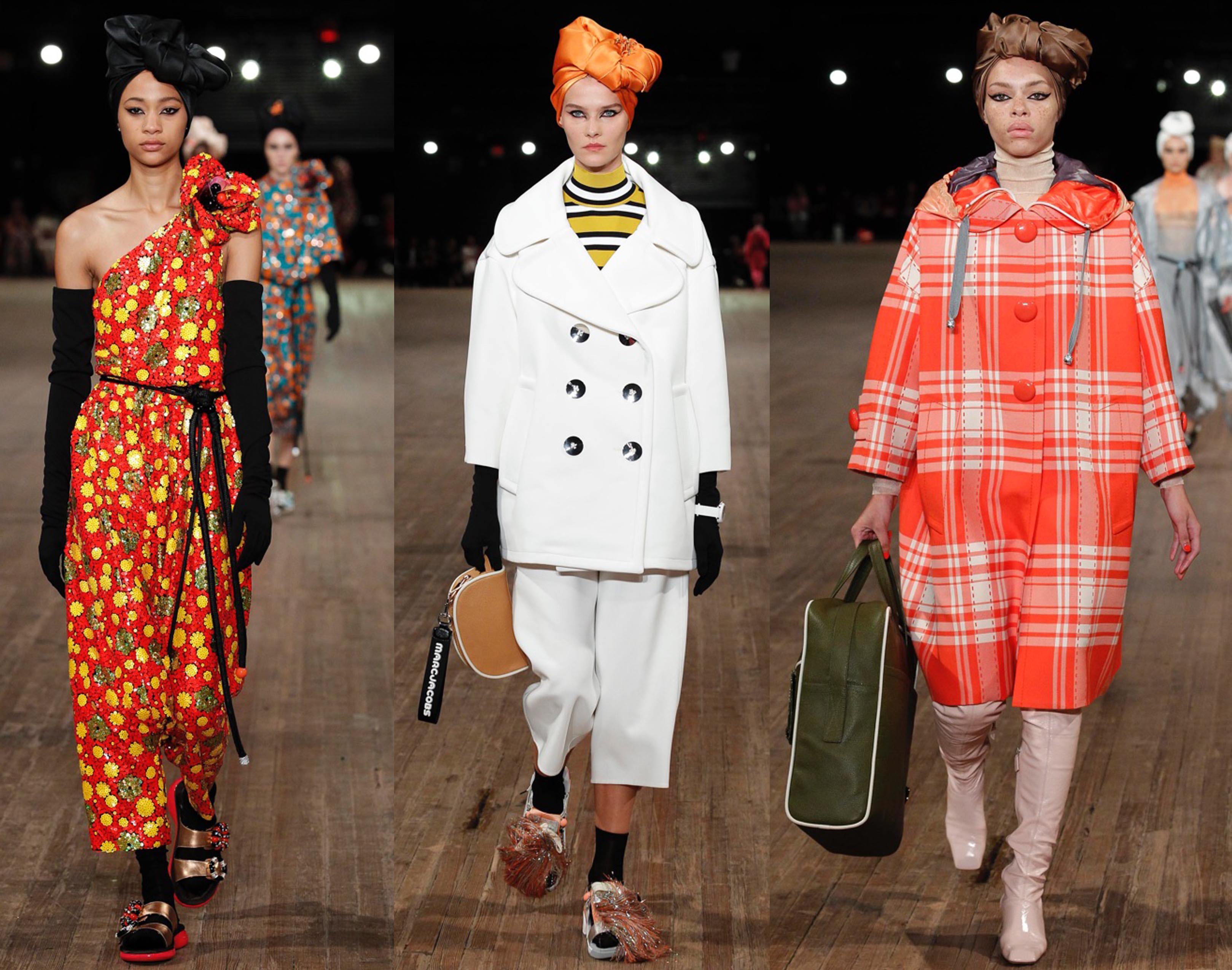 Marc Jacobs SS'18 Collection
Marc Jacobs had a colorful and retro collection. The American designer's inspiration came from the 1981 French film Diva. The 80s, the oversize, sequin, tartan, transparency, flower and retro prints were honored. All the models had turbans on their head. The color palette was filled with hues of pink, yellow, blue, orange, and nude.
MICHAEL KORS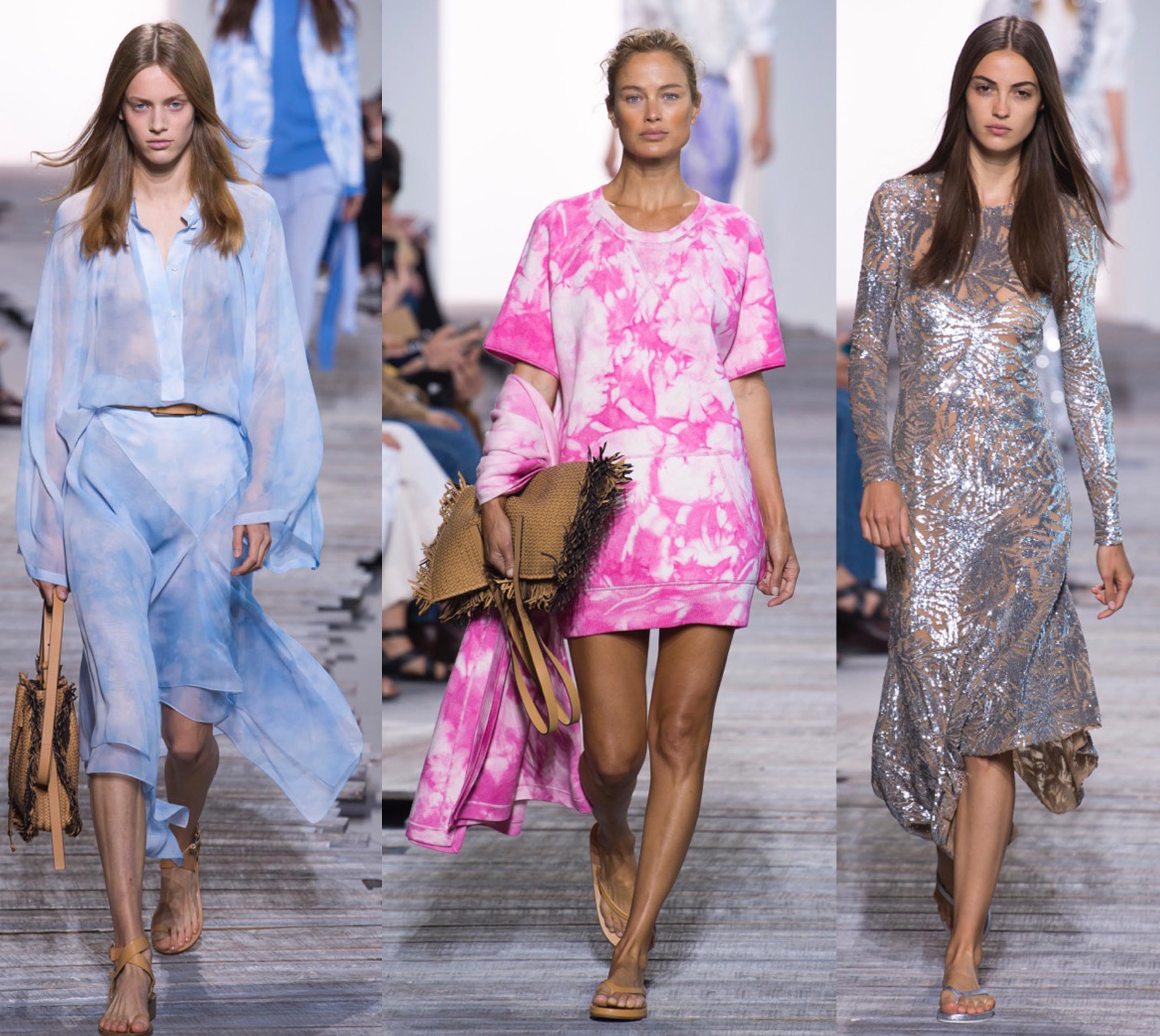 Michael Kors SS'18 Collection
Michael Kors brought beachy vibes to his spring/summer 2018 fashion week. He focused on easy-to-wear shapes, pastel colors, and neutral hues such as white, beige and black. The collection had oversized sweaters and jackets, cut-offs, loose dresses, trench coats, flip flops, sequin blouses, asymmetrical skirts, linen fabrics, tie-dye, flower, and tropical patterns.
FENTY X PUMA BY RIHANNA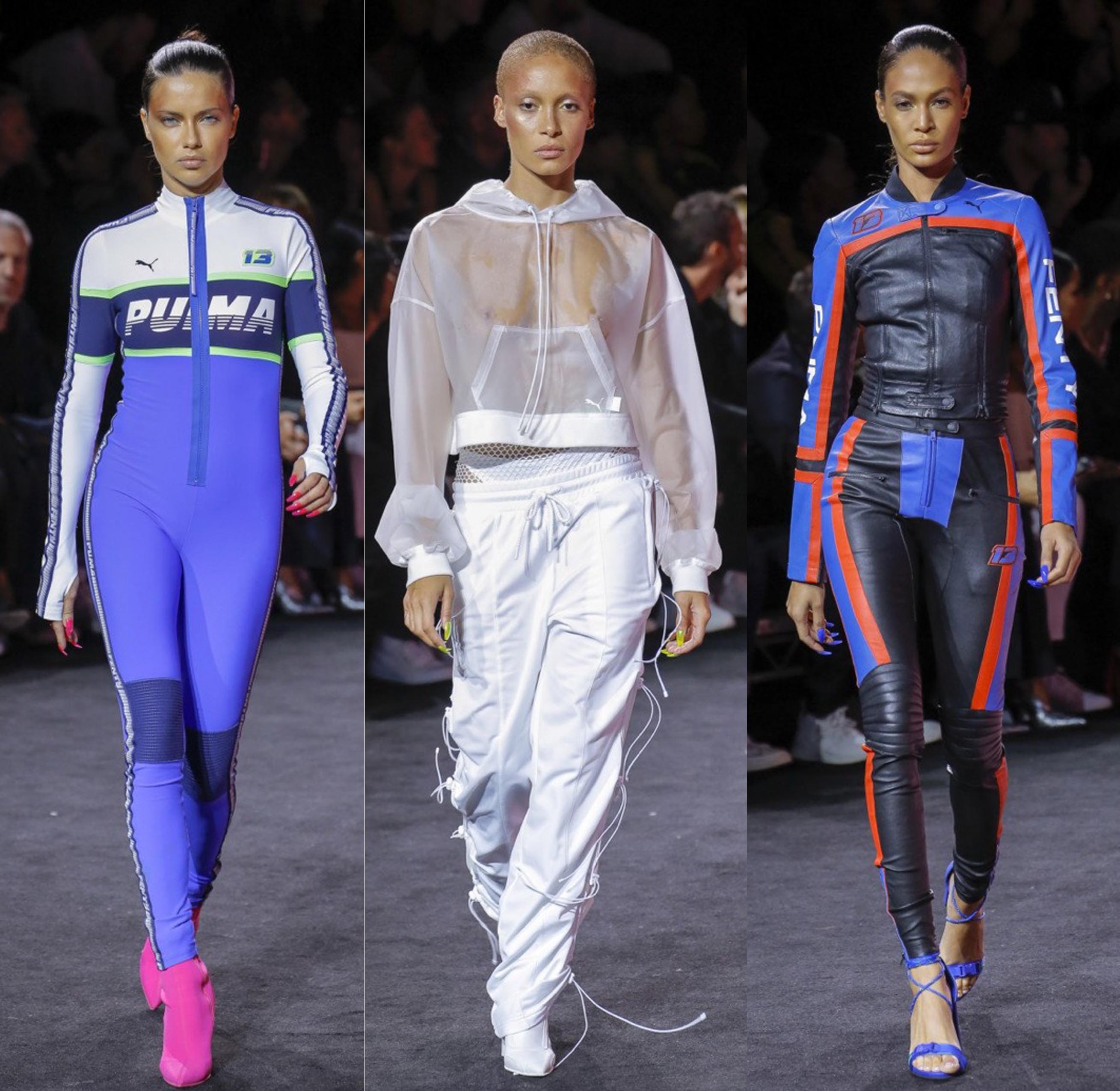 Fenty x Puma By Rihanna SS'18 Collection
The Fenty x Puma by Rihanna turned the fashion show into a motocross circuit with pink dunes. For this collection, the singer was inspired by the motocross style and surf culture with a color palette of royal blue, neon pink, army green and neon orange. The trend was a mix of athleisure and sexy looks from oversized parkas, biker pants, anoraks, hoodies, to swimsuits and transparent dresses.
ALEXANDER WANG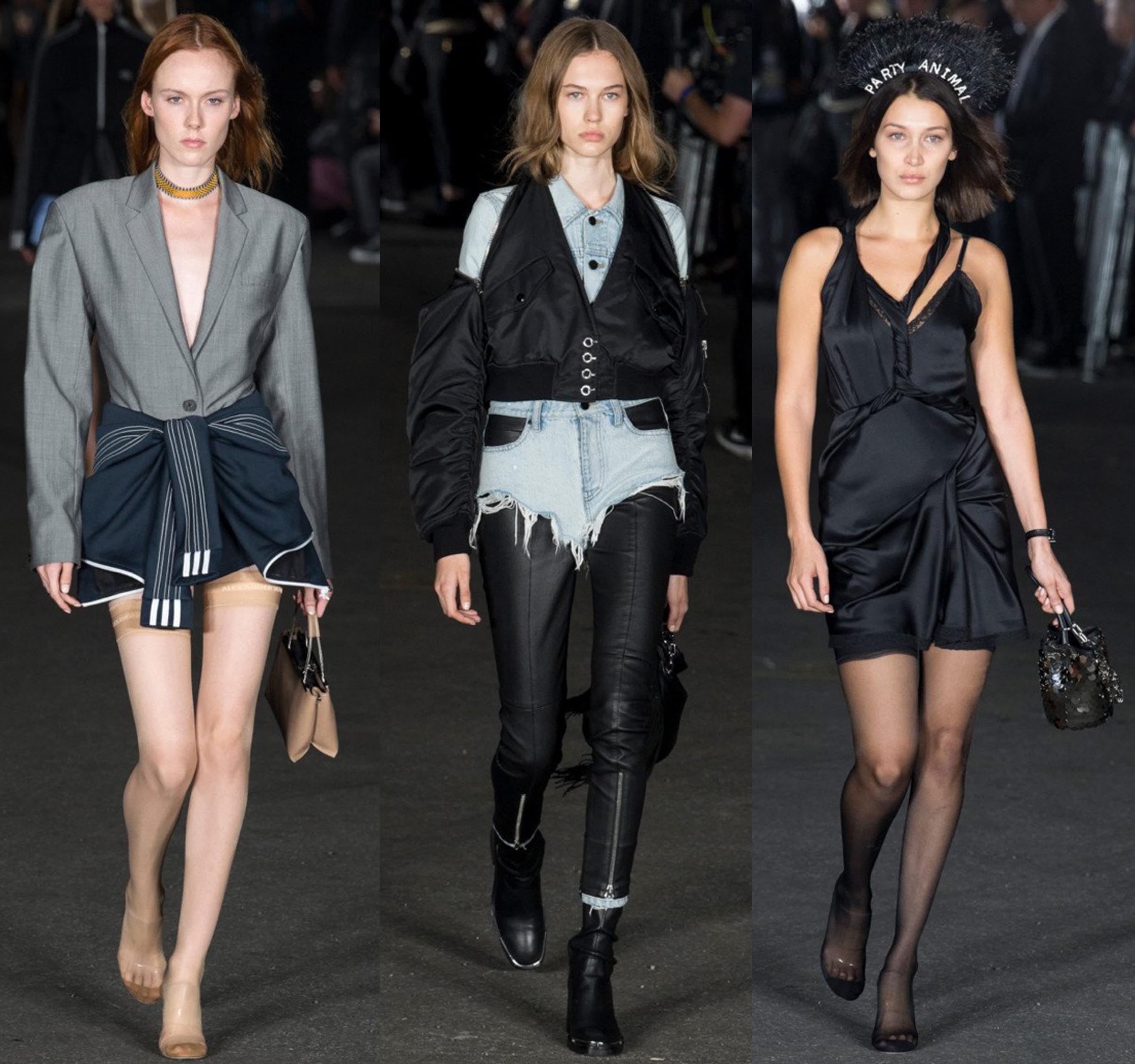 Alexander Wang SS'18 Collection
On the other hand, Alexander Wang transformed the sidewalks of NYC into catwalks and threw his #WANGFEST. The designer created a collection for the supreme party girl, with monochrome colors, satin lingerie dresses, cutoff shorts, leather pants, miniature corsets, feathered headpieces inspired from the New Year's Eve accessories with phrases like 'party animal,' 'secret location' and 'wangover.' For this collection Wang played with different fabrics and textures.
https://www.alexanderwang.com/us
TOM FORD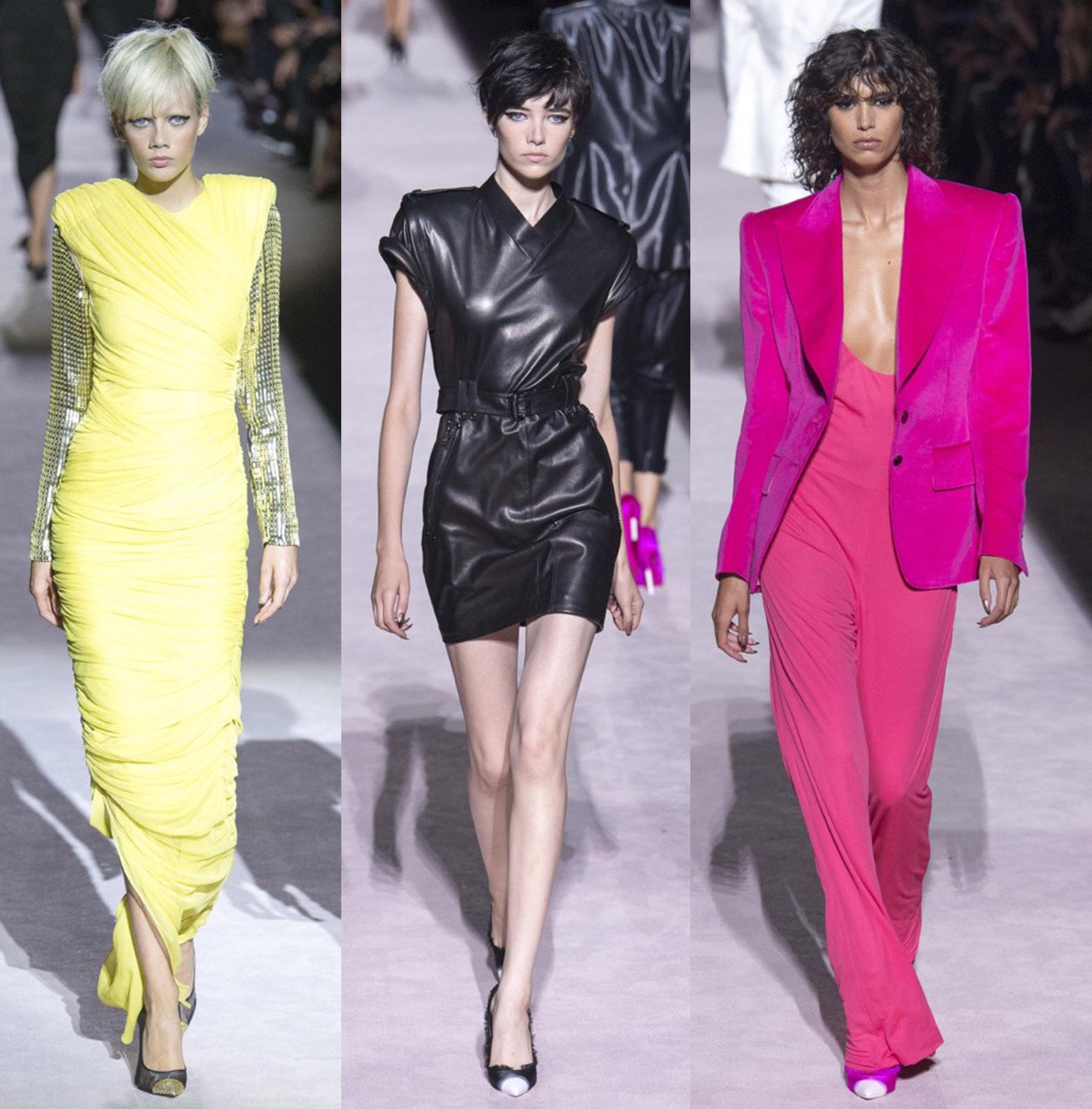 Tom Ford SS'18 Collection
The American designer, Tom Ford showed us a very 1990's type of spirit, despite the fact that the "Tom Ford woman," still has her sex appeal. You can find in this collection: short dresses, bodysuits, shorts, satin tops, oversized jackets, wide-leg belted pants, as well as floor-length dresses with glitter sleeves worn with pointy-toe heels or below-the-knee boots. I had the feeling that Tom Ford's style returned to his earlier successes with Gucci.
Don't worry it is not the end of "Fashion Week," only the beginning! London, Milan, and Paris are next and I am very excited to see where we will travel with the designers' creativity.