The Kennedy Center Honors announced today that its honorees for 2017 will be actress, dancer and choreographer Carmen de Lavallade, singer-songwriter and actress Gloria Estefan, hip hop artist LL COOL J, television writer and producer Norman Lear and renowned musician and record producer Lionel Richie.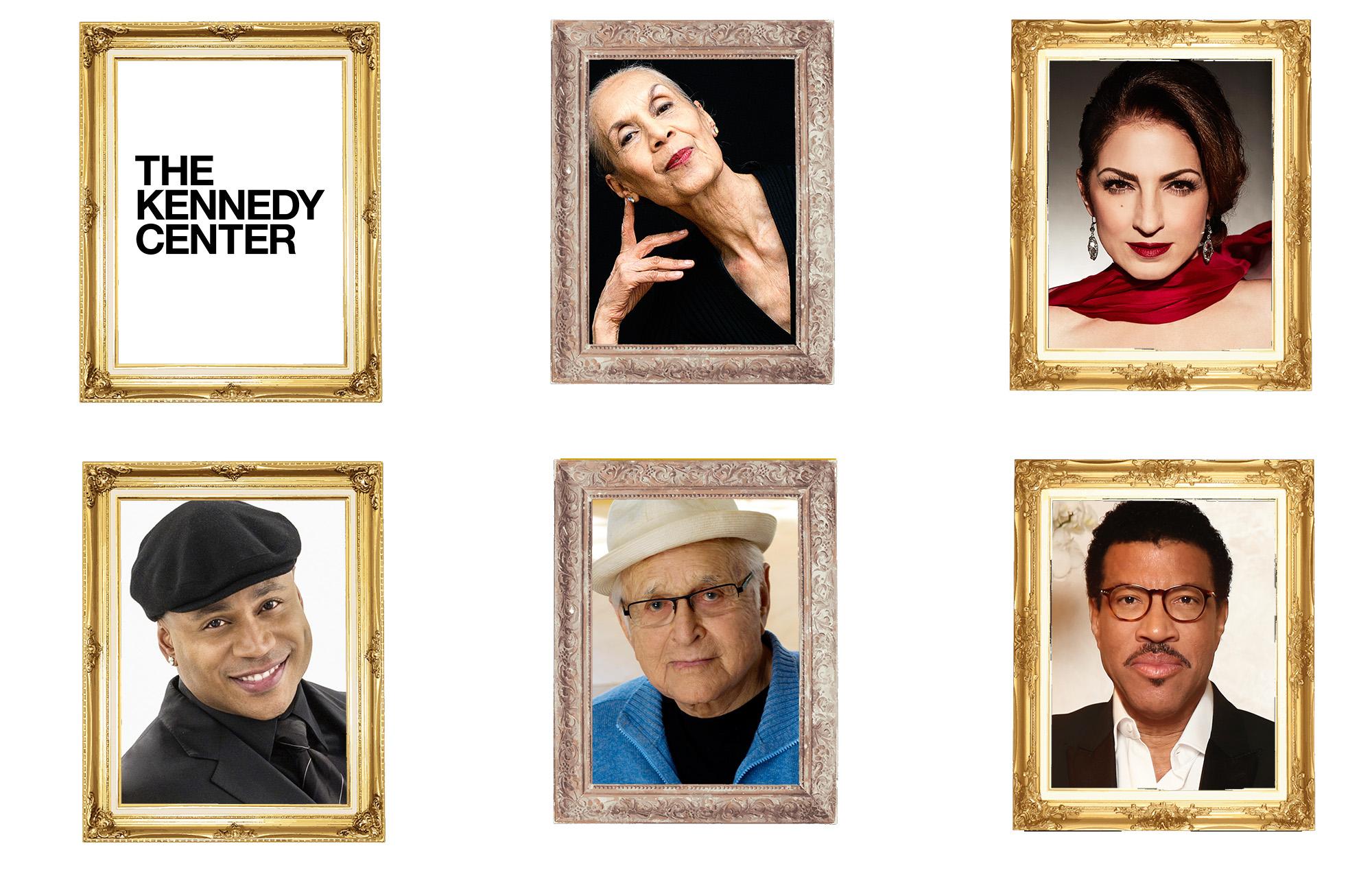 They will be recognized during THE 40th ANNUAL KENNEDY CENTER HONORS, to be broadcast Tuesday, Dec. 26 (9:00-11:00 PM, ET/PT) on CBS.
"The Kennedy Center Honors spotlights the extraordinary careers of five artists whose talent and ingenuity have enriched and shaped cultural life in America," stated Kennedy Center Chairman David M. Rubenstein. "Carmen de Lavallade is a national treasure whose elegance and talent as a dancer led to a career touching many art forms; international superstar Gloria Estefan has influenced American music through her infectious Miami sound; landmark hip hop artist LL COOL J taught the world how to rhyme as one of the pioneers of the hip hop phenomenon; Norman Lear spoke to the human condition and sparked poignant cultural conversations with some of the most epochal TV sitcoms of the 20th century; and Lionel Richie's irresistibly recognizable melodies capture the heart and transcend generations."
"This is a truly exceptional slate of honorees – made even more special by the fact that we will honor these artists as we also celebrate four decades of the Kennedy Center Honors," said Kennedy Center President Deborah F. Rutter. "Each of this year's honorees became known to and loved by the world because of their complete originality and bold genius. They are creators of the highest order, and as President Kennedy's living memorial, the Kennedy Center is so proud to shine a light on their boundless 'contributions to the human spirit.'"
In a star-studded celebration on the Kennedy Center Opera House stage on Dec. 3, the 2017 honorees will be saluted by great performers from New York, Hollywood and the arts capitals of the world. Seated with the president of the United States and the first lady, the honorees will accept the recognition and gratitude of their peers through performances and tributes.
The president and the first lady will receive the honorees, distinguished former honorees and members of the cast, along with the Kennedy Center board of trustees, at the White House prior to the performance and gala. The 2017 Kennedy Center Honors concludes with a gala dinner in the Grand Foyer.
The Honors recipients are recognized for their lifetime contributions to American culture through the performing arts – whether in dance, music, theater, opera, motion pictures or television – and are confirmed by the executive committee of the center's board of trustees. The primary criterion in the selection process is excellence. The honors are not designated by art form or category of artistic achievement; over the years, the selection process has produced a balance among the various arts and artistic disciplines.