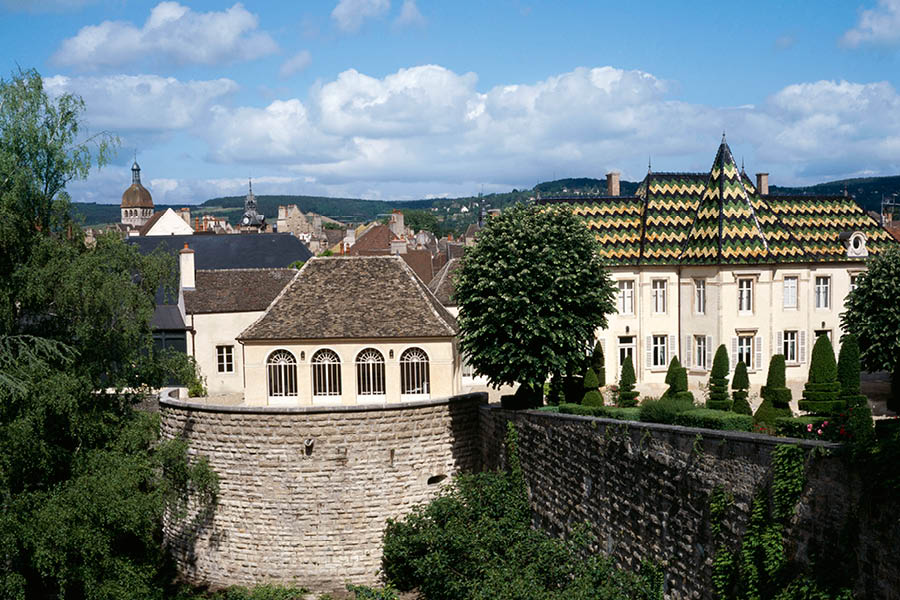 Founded in 1731 in Beaune, France by Michel Bouchard, this is one of the oldest wine estates in Burgundy.
In 1775, Joseph Bouchard acquired his first vineyards in Volnay in the famous "Les Caillerets."
During the French Revolution, many properties own by nobility were confiscated. It was then that Joseph's son, Antoine Philibert, seized the opportunity to extend the family's vineyard holdings and purchased the famous "Beaune Grèves Vigne de l'Enfant Jesus."
In 1820 Bernard Bouchard acquired the Château de Beaune, a former royal fortress built in the 15th century by King Louis XI. Four of the five original towers of the fortress, as well as parts of the ramparts still stand today and have been featured on the list of historic monuments since 1937.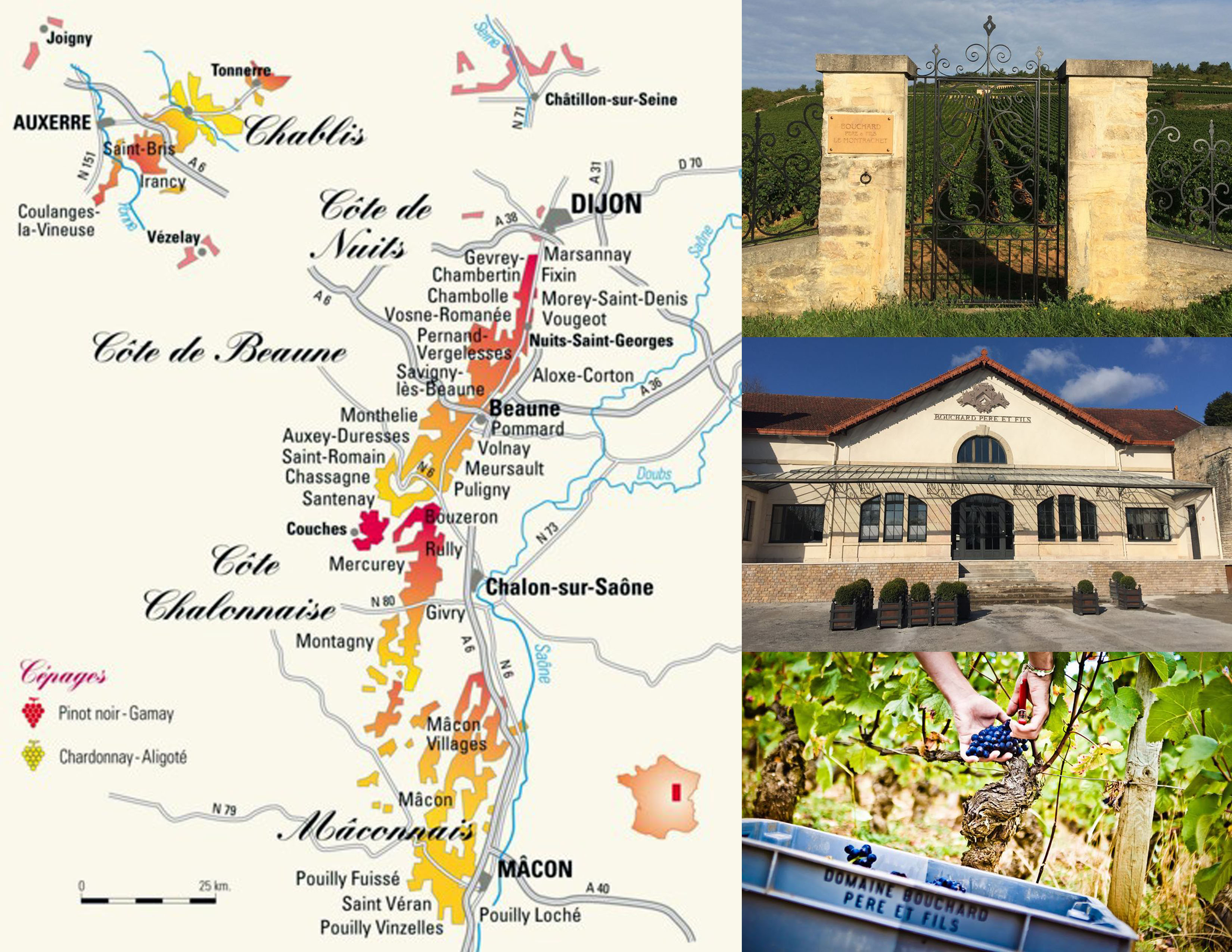 The cellars run deep underground beneath the property providing ideal natural storage conditions for Bouchard Père & Fils' fine wines. 33 feet deep, the wines develop and age undisturbed. These include a unique collection of over 2,000 bottles from the 19th century. A priceless historical legacy with, as its icon, the oldest wine – a Meursault Charmes 1846 which still retains its luster.
Over time, Bouchard Père & Fils has built up the biggest domaine in the Côte d'Or: 130 hectares of vines, of which 12 are classed Grand Cru and 74 classed as Premier Cru. A unique Burgundy heritage, offering great diversity and a raft of prestigious appellations such as Montrachet, Corton-Charlemagne, Beaune Grèves Vignes de l'Enfant Jésus, Bonnes-Mares, Meursault Perrières.
Here are my picks:
2015 Pouilly-Fuissé:
The star of Mâcon appellation. Depending on the vintage, it matures between 6 to 7 months with 30% in barrels and 70% in stainless steel vats.
Made from a variety of Chardonnay grapes, it holds its lively texture with a medium intensity acquired from the limestone and marls land where it is grown. It has a beautiful clear pale yellow color, with fruity and floral aromas which linger on the palate. Crisp and dry, it is an elegant wine which is vibrant and should be drunk in its youth. You may keep for 5 to 7 years.
2015 Rully:
From the Côte Chalonnaise, It is yet another kind of chardonnay. Grown on marls and clay soil with predominant limestone, it has a lemony yellow color. This Rully is soft and round with a light aroma of floral note and dried fruit accompanied by a hint of citrus. The maturity is reached between 6 to 8 months after spending 70% in barrels and 30% in stainless steel vats. It should also be drunk in its youth but can be kept for 3 to 5 years.
2014 Côte de Beaune Villages:
An appellation of the Cote de Beaune sub-region of Burgundy. Made from Pinot Noir grapes, it is grown on limestone and clay soil. This mid-weight wine is well balanced wine, with an abundant red fruit aroma which will delight your palate. It has good concentration on the flavor and a clean texture.
Depending on the profile of the vintage, vatting lasts 8 to 15 days, then maturing for 8 to 14 months in French oak barrels, with 20 to 40% new barrels. It should be drunk in its youth to enjoy its freshness. It can be kept 3 to 5 years and more.