Project Angel Food is hosting the 27th annual Angel Awards Gala at 6:00pm on Saturday, August 19, 2017 at 922 Vine Street, Los Angeles, CA 90038. This year's event holds a special significance, as it will posthumously honor the legendary performer George Michael, a dedicated friend, volunteer and supporter of the organization and to date, its largest individual donor. He will receive the Elizabeth Taylor Humanitarian Award, named for the iconic star, who was both a generous and loyal benefactor. Adam Lambert will perform a special musical tribute, including a selection of George Michael's most memorable songs.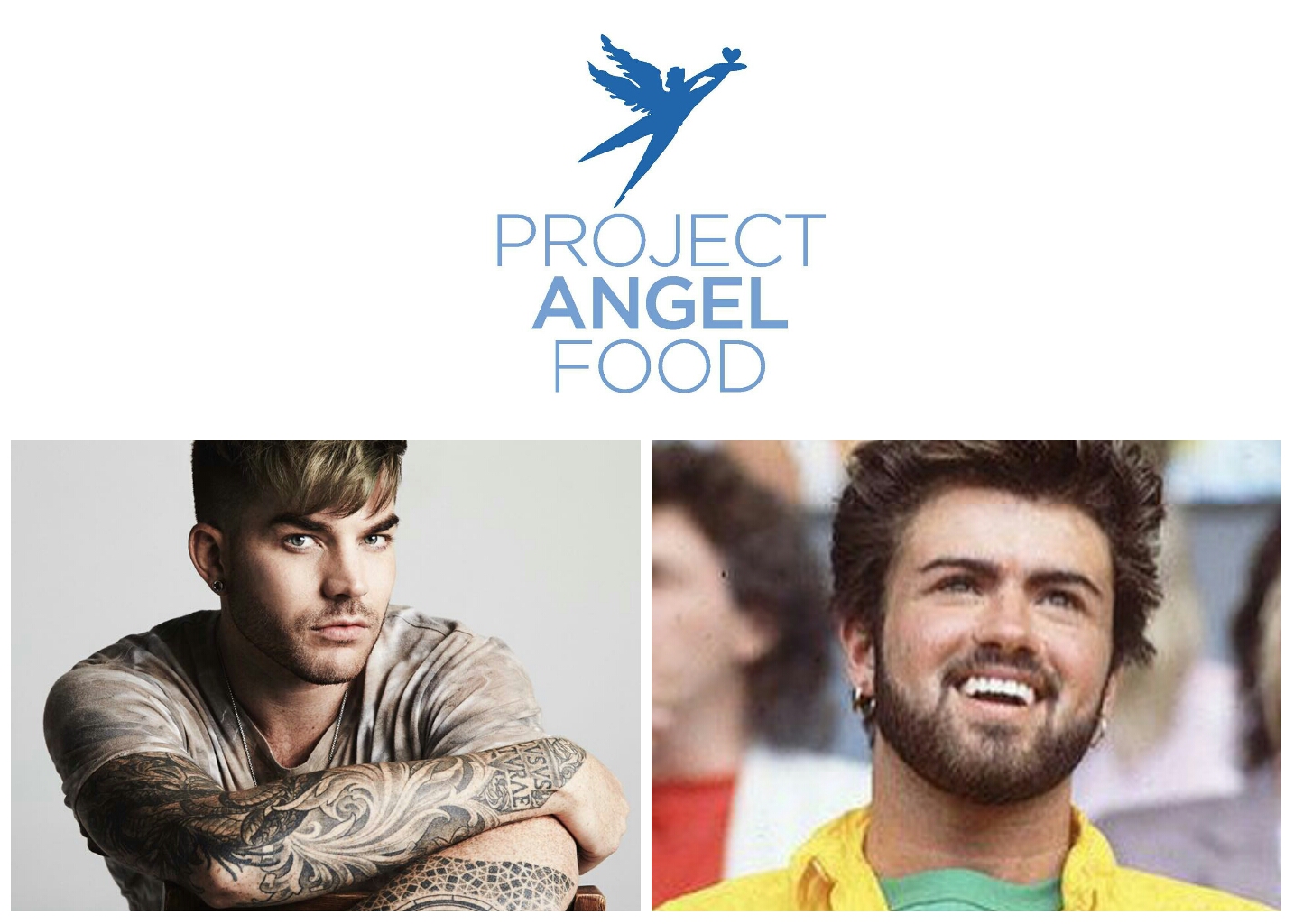 George Michael was a special guardian presence for Project Angel Food, when the organization was going through its most trying times. In 1993 Project Angel Food persevered to feed the influx of AIDS patients who turned to them during the height of the epidemic. Struggling to make payroll while sacrificing internally for the good of the community, Project Angel Food received an unsolicited donation, placed on the organization's doorstep. Contained in an envelope was a check and note from George Michael, for the amount of $25,000. He would donate that same amount every year until his tragic passing in 2016.
Nordstrom will also be honored, as a longtime corporate partner and active participant in the Project Angel Food mission, and the organization is proud to acknowledge their continuing contribution.
KTLA- 5's Jason Ball, Vice President News and Gayle Anderson, KTLA 5 Morning News Reporter will also be recognized for their outstanding commitment to Project Angel Food and its ongoing support of individuals and families in need.
The Angel Awards Gala has long been considered one of the most enduringly spectacular events on the summer calendar. The gala takes place at Project Angel Food headquarters, where the entire parking lot and adjacent street is transformed into a stunning venue worthy of A Midsummer Night's Dream. Guests will feast on delicacies created by some of Los Angeles' most famous Chefs, including Rory Herrmann, Chef/Owner Barrel & Ashes who is the evening's Culinary Director, Jason Neroni, Chef/Owner Rose Café who will create the starters, Neal Fraser, Chef/Owner Redbird/Vibiana who will craft the main courses and Private Chef Stuart O'Keeffe on dessert. All of the food for the evening will be prepared in the Project Angel Food kitchen.
The evening will feature cocktails and a silent auction followed by dinner, the awards program and a live auction and entertainment.