Meet the Los Angeles Zoo's newest Asian elephant, Shaunzi, in the Thai yard at the Elephants of Asia exhibit where she continues her month-long quarantine. Shaunzi, 46-years-old, arrived at the L.A. Zoo on Tuesday, June 27 from the Fresno Chaffee Zoo and is adapting to her new home very well.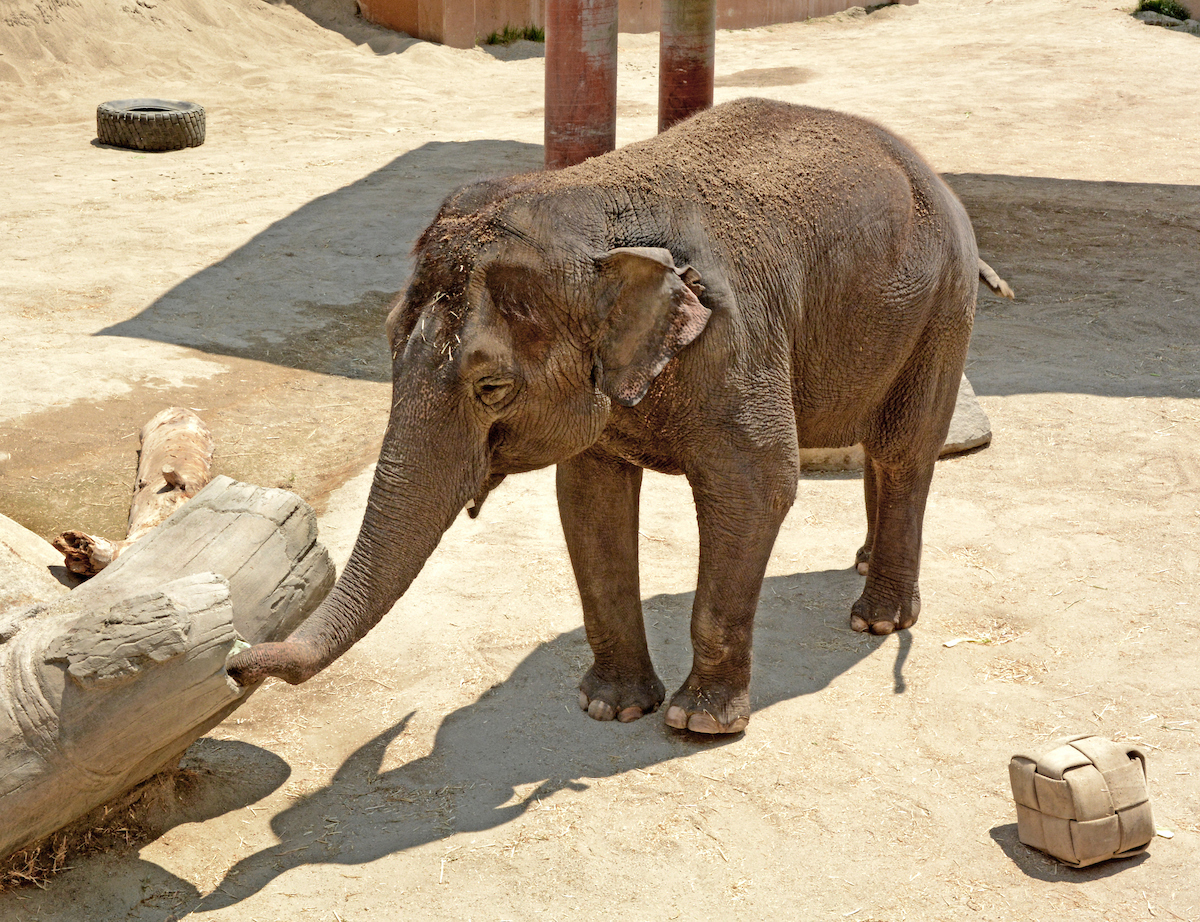 "We are amazed at how well Shaunzi is settling in and how content she seems in her new space," said Josh Sisk, Los Angeles Zoo Curator of Mammals. "She has been very responsive to her new animal keepers, and she spends a lot of her day giving herself baths, experimenting with the different enrichment items in the yard like the large tires and boomer balls, and sniffing around the habitat. She can smell the other elephants and is definitely aware they are in the vicinity, as they are with her."
Before Shaunzi can meet the rest of the herd, L.A. Zoo animal care staff will continue to build one-on-one relationships with the curious female, so they can anticipate how her personality will fit in with the social dynamic of the group. Shaunzi's animal keepers from the Fresno Chaffee Zoo stayed in Los Angeles for three days following the transport to help bridge the gap and teach L.A. Zoo staff her likes, dislikes, and previous history and behavioral cues.
Following Shaunzi's quarantine at Elephants of Asia's Thai yard, which will last through the end of July, animal care staff will begin introducing Shaunzi to other yards in the sprawling 6.56 acre exhibit which features over three acres of outdoor space, deep bathing pools, a waterfall, sandy hills, varied topography, and a high-tech barn. Once Shaunzi is rotating through the rest of the exhibit to learn the terrain, the remainder of the herd will begin seeing and smelling her from across the exhibit. They will start to communicate and touch each other through the gates which will show the animal keepers how the personalities of the uniquely different elephants might match up if together in the same yard.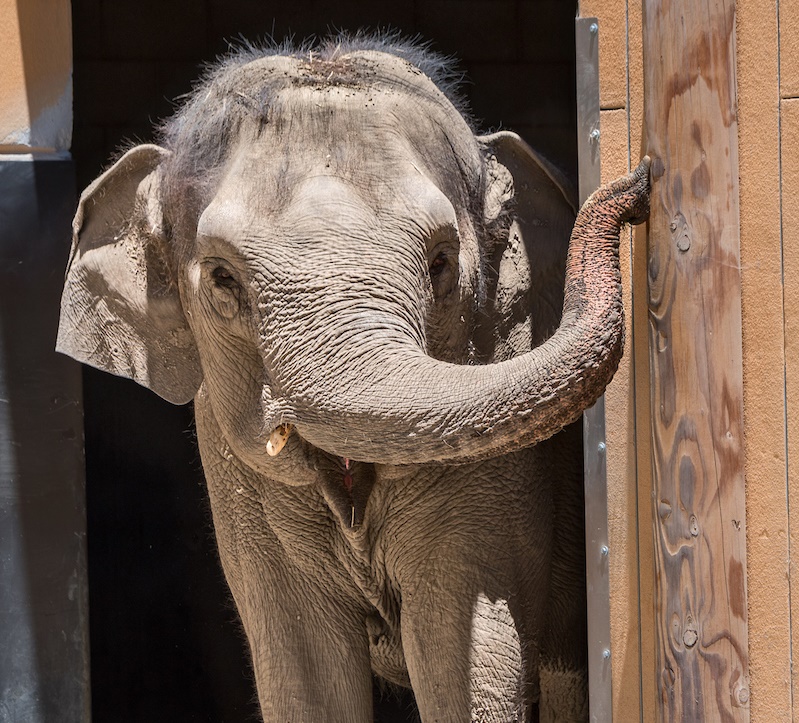 "We want to let things come together through a natural progression," said Sisk. "We're excited because this is one more step toward building our herd."
Shaunzi was born in Thailand in 1971 and spent much of her youth in the Cristiani Bros. Circus. She arrived at the Fresno Chaffee Zoo in 1983 alongside fellow Asian elephant Kara. The two females spent every day together as companions until Kara's death earlier this month on June 7 due to a significant decline in health. Not wanting Shaunzi to remain alone, the Fresno Chaffee Zoo asked the Los Angeles Zoo to provide the female elephant with a home, and the L.A. Zoo wholeheartedly agreed.
Visit the zoo: www.lazoo.org.