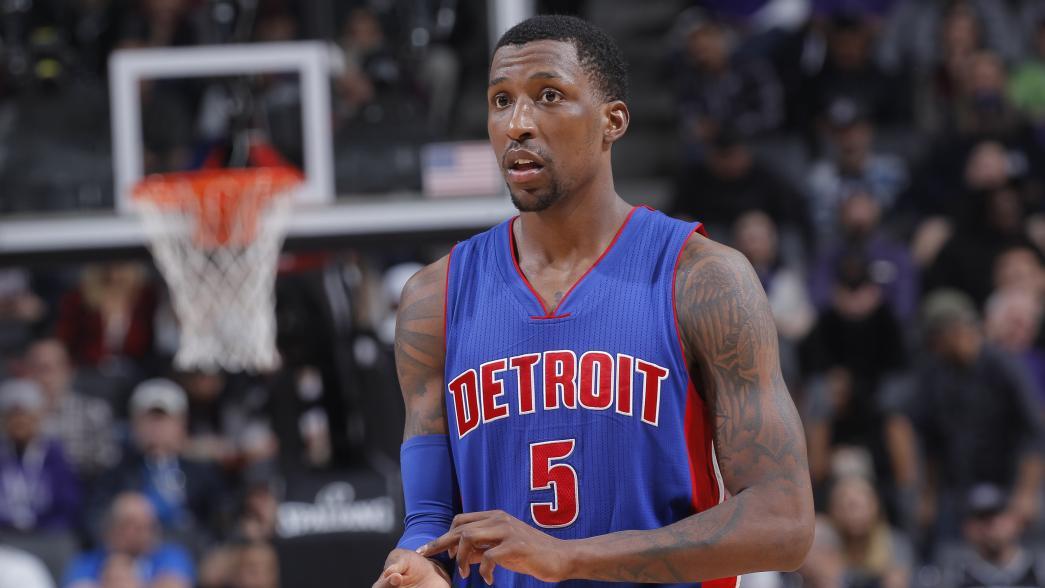 The Los Angeles Lakers have signed guard Kentavious Caldwell-Pope, it was announced today by General Manager Rob Pelinka. Per team policy, terms of the deal were not released. Caldwell-Pope joins Los Angeles following four seasons with the Detroit Pistons, where he averaged 11.7 points, 3.0 rebounds and 1.6 assists in 314 contests (274 starts). Last season, the 24-year-old averaged 13.8 points, 3.3 rebounds, 2.5 assists and 1.2 steals in 76 games (75 starts) with the Pistons.
Selected by Detroit with the eighth overall selection in the 2013 NBA Draft, Caldwell-Pope averaged 15.8 points, 6.1 rebounds and 1.5 assists in 64 career games (60 starts) at Georgia before winning SEC Player of the Year honors in 2013.
In addition, they also announced the signing of guard Alex Caruso to a two-way contract; it was announced today by General Manager Rob Pelinka. Per team policy, terms of the deal were not released. Caruso spent the 2016-17 season with the Oklahoma City Blue of the NBA G League, notching 11.9 points, 5.2 assists, 3.9 rebounds and 2.2 steals in 50 games (46 starts). The College Station, TX, native played four seasons at Texas A&M (2012-16), earning All-SEC Second Team honors and was an SEC All-Defensive Team selection in 2015-16.
Per NBA rules, teams are permitted to have up to two players under two-way contracts on their roster at any given time, in addition to their 15-man regular season roster. As a two-way player, Caruso can spend up to 45 days with the Los Angeles Lakers, not including any time prior to the start of the South Bay Lakers' training camp or after the conclusion of their G League season.
The 2017-18 season marks the first year NBA two-way contracts will be implemented, in which two-way players are paid a corresponding daily amount based on the number of days they play in each league. Only players with four or fewer years of NBA experience are eligible to sign two-way contracts, which can be a maximum of two seasons in length.
The Lakers will hold an introductory press conference with Caldwell-Pope, Alex Caruso, General Manager Rob Pelinka and President of Basketball Operations Earvin "Magic" Johnson at 1 p.m. on Tuesday, July 18, at the Toyota Sports Center.