Though most of Clint Eastwood's film "Play Misty For Me" was shot in Monterey, California, the final scene, the one that most movie fans remember, was shot from a stunning cliffside home in Carmel about 200 feet over the crashing waves of the Pacific Ocean below.
The romantic contemporary cliff house in the film has undergone a complete 21st century renovation including professionally selected furnishings and decor is for sale priced at $11.9 million with furnishings negotiable.
Eastwood was a Carmel resident (he was elected mayor of Carmel in 1986) who parlayed a riveting script, two of the era's best songs: Erroll Garner's "Misty" and Roberta Flack's "The First Time Ever I Saw Your Face," and spectacular Southern California scenery into one of the early 1970's top box office and critically-acclaimed hits.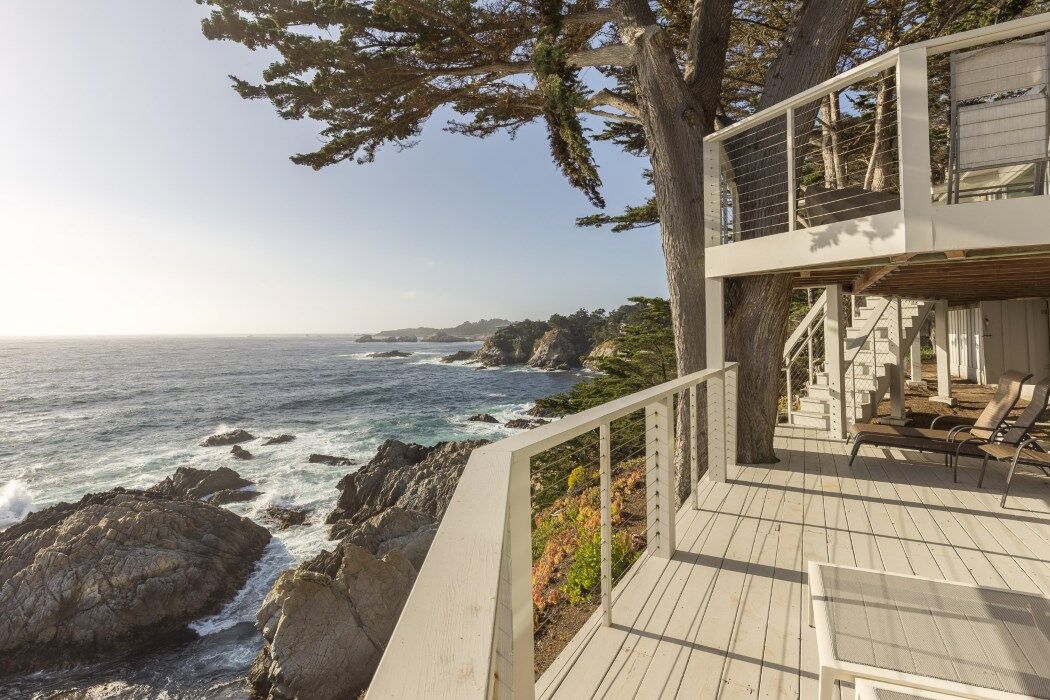 Similar to many of Eastwood's films that are inspired by real-life events, Eastwood knew a disc jockey in Carmel whose niche was reading poetry on air and also knew an actress who had experienced a fan obsession similar to the one in the story. The script centered around a disc jockey who started a casual fling with a fan who continuously called the radio station requesting that he play "Misty" for her. She became possessive of his time, which led to his breaking off the relationship, which led to her psychotic obsession. In the last scene, she was viciously stabbing him after finding him with another woman at his cliffside home. When he pushed her trying to protect himself, she went careening through the glass door, falling down the cliff to the rocks below. The film had a budget of $950,000 and box office sales of $10.6 million.
The family that owned the home when "Play Misty For Me" was being filmed, continued to live in the home for more than 30 years. The current owner purchased it from them three years ago and has spent nearly $2 million rebuilding the property with new floors, top-of-the-line materials and fixtures and other major updates.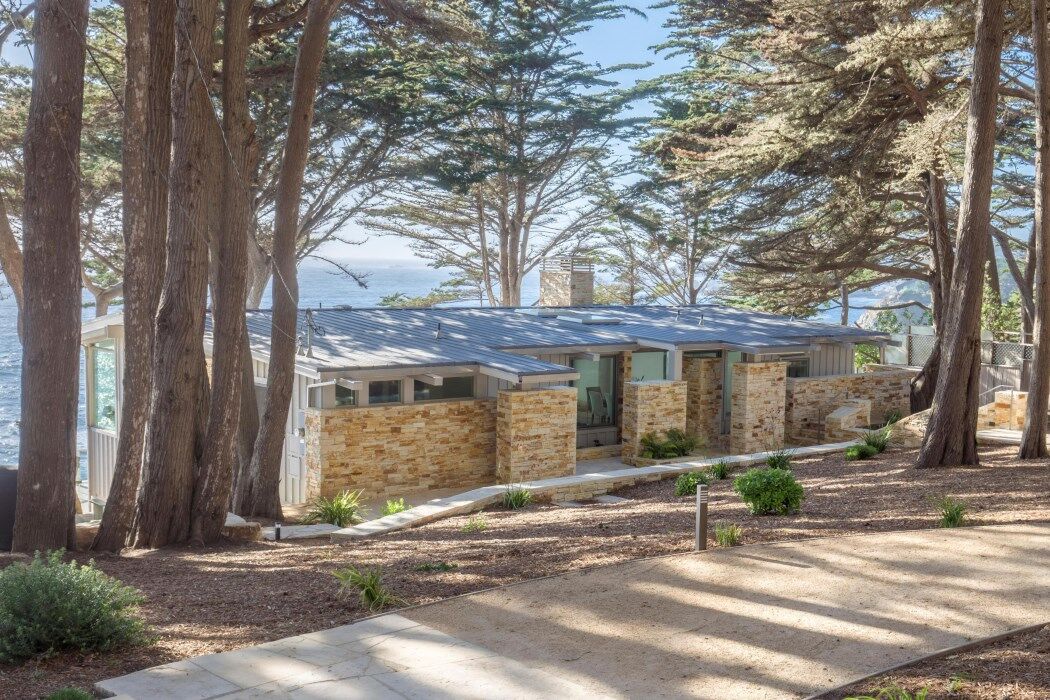 The Carmel home was professionally decorated with furnishings and decor in a neutral palette that complements and draws attention to the dramatic views. Located on a private fenced and gated 1.25 acres of rugged coastline, the 2,781-square-foot house has three bedrooms and three baths and the detached guest house has one bedroom and one bath. The open living floor plan, glass walls and large skylights fill the entire house with light and bird's-eye views of the craggy coastline, crashing waves and wind-sculpted trees. The main living area contains contemporary living and dining, fireplace, kitchen open to the living area with bar seating and an additional breakfast area. Two levels of decks provide additional space for entertaining and lounging and a spacious, light-filled guest house with fireplace.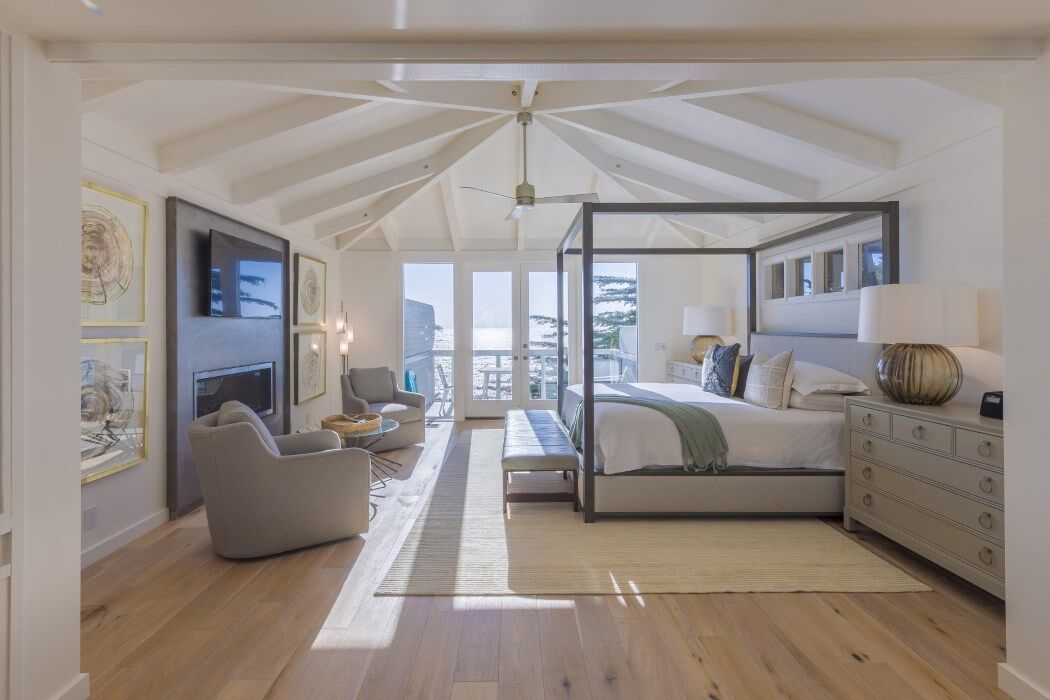 Visit TopTenRealEstateDeals.com for more real estate news.