Whether big or small, most dogs experience joint problems when they get older. If your dog is injured or aging with arthritis, it can be very difficult for them to walk. If they're too heavy to carry or you want to take them for a walk, what do you do? The answer is: the dog stroller!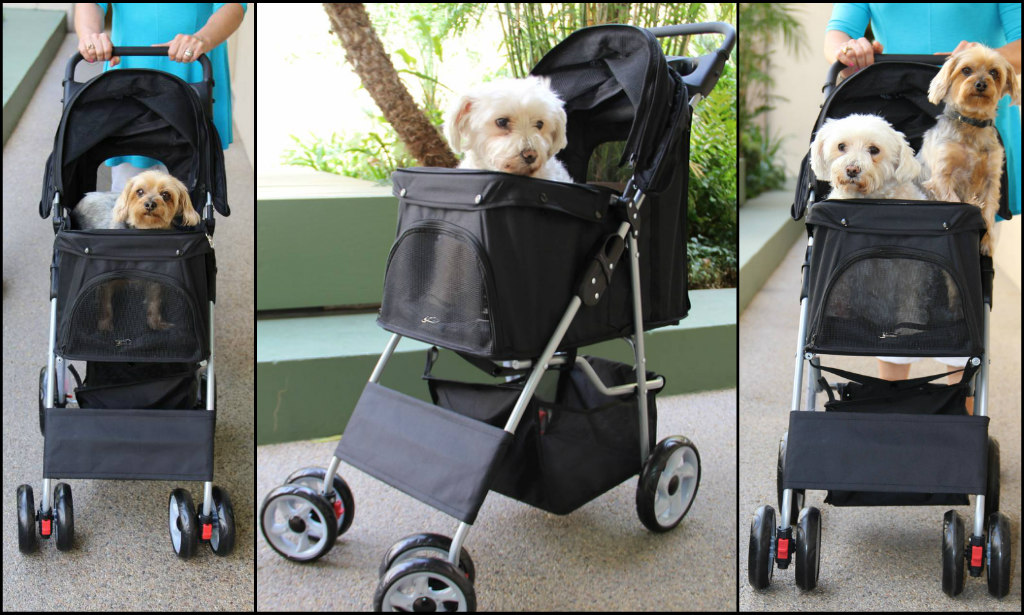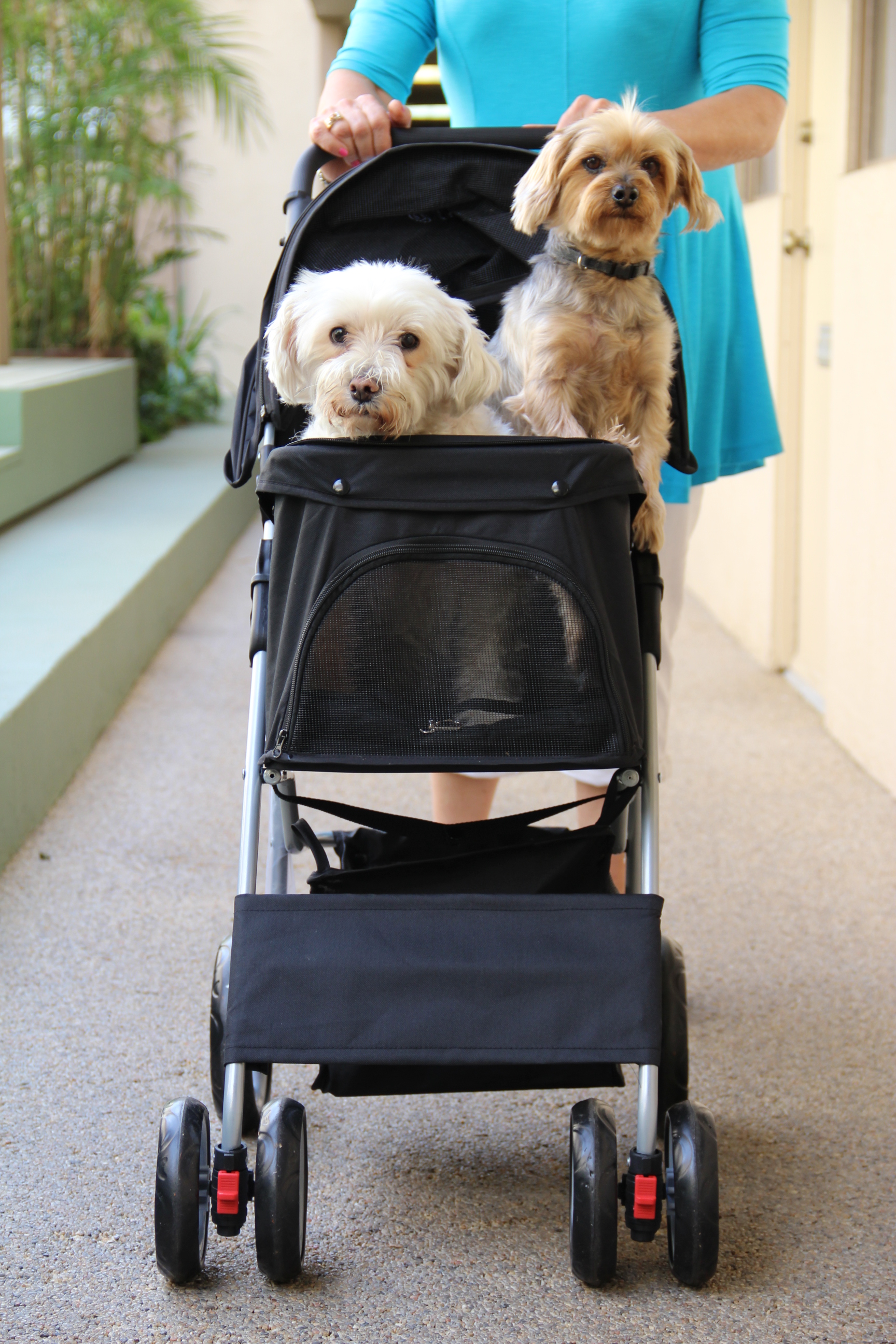 Casper recently experienced a spasm in his hind leg, which made it hard for him to walk. He wanted to get to the grass patch, but walking the three blocks there was a challenge. We discovered Vivo's Four Wheel Pet Stroller.
Easy to assemble, it comes in various colors: black, green, purple, blue, etc. You can jog or walk with the stroller and even fit two small dogs inside! As you can see, Elvis and Casper fit comfortably. Ideally, the stroller is for pets 30 pounds or less.
Features include:
Three zipper access points to conveniently get your pet in and out.
Spacious interior (19" x 12" x 19") and padded foam bottom provide more than adequate comfort.
Two front windows and back window made of mesh that is fully breathable.
Dual cup holders and a center tray for storing doggie snacks or personal belongings like cell phone and keys.
Attached on the bottom of the stroller is a 16" x 12" x 7" basket for additional storage.
Until Casper fully heals, the stroller easily helps him to mobilize and get from the office to his favorite grass patch! Something tells us he's getting used to the royal treatment and may use the stroller everyday!
For pricing and more info visit: https://vivo-us.com