You're at your office or taking your break on set and that craving overwhelms you! That afternoon snack craving for something salty or sweet…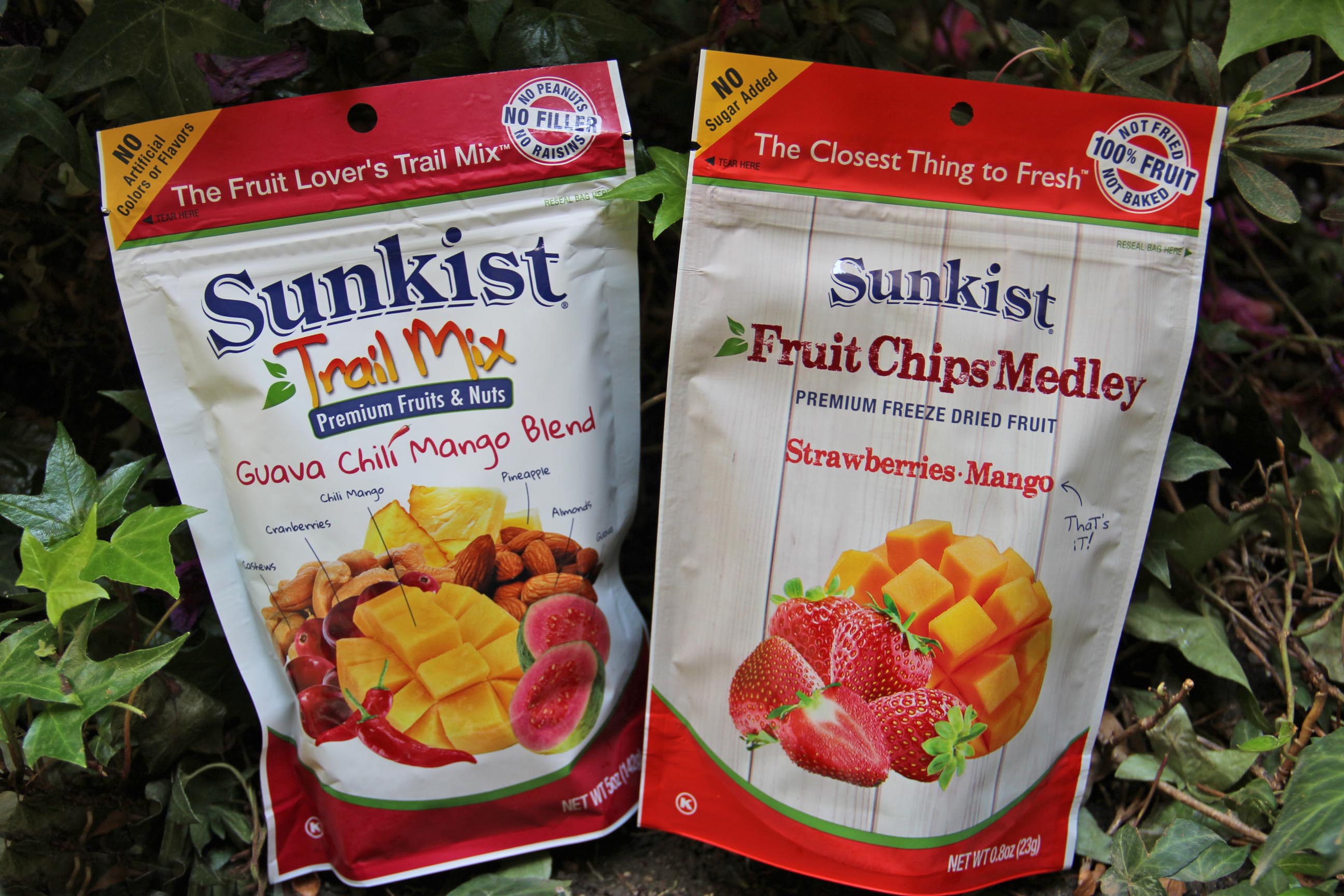 We can't be munching on a candy bar or a bag of chips everyday so LATF discovered some new snacks from Sunkist® that have a healthy kick and satisfy those salty/sweet cravings.
Sunkist® calls it: Snack it Forward with their Sunkist® true Fruit Clusters,Sunkist Fruit Chips® Medley and Sunkist® Fruit Lover's Trail Mix™.
We tried their Trail Mix made with premium fruits and tree nuts! The Trail Mixes were crafted from blends of exotic fruits that are trending with globally inspired millennials, like Guava Chili Mango, Ginger Peach, and Kiwi Cantaloupe. From cashews to almonds, ginger to guava... each handful is delish.
Single-serve flavors available include: Pineapple Coconut, Strawberry Banana and Breakfast Espresso & Granola.
Snack it Forward's Sunkist Fruit Chips Medley feature a blend of delicious, premium seasonal fruits, picked at peak ripeness, providing a convenient way to enjoy your favorite fruit while on-the-go. Made with real fruit, never fried or baked, the new Sunkist Fruit Chips Medleyare the closest thing to freshwith a longer shelf life.New flavors include Banana-Mango-Pineapple, Blueberries-Strawberries-Cherries, Blueberries-Pineapple, and Strawberries-Mango.
All Sunkist fruit based snacks are made with clean and simple ingredients and contain no artificial flavors or colors.
They can be found at your local grocer and online at www.sunkistsnacks.com