Fabletics, co-founded by Kate Hudson is making its first celebrity collaboration.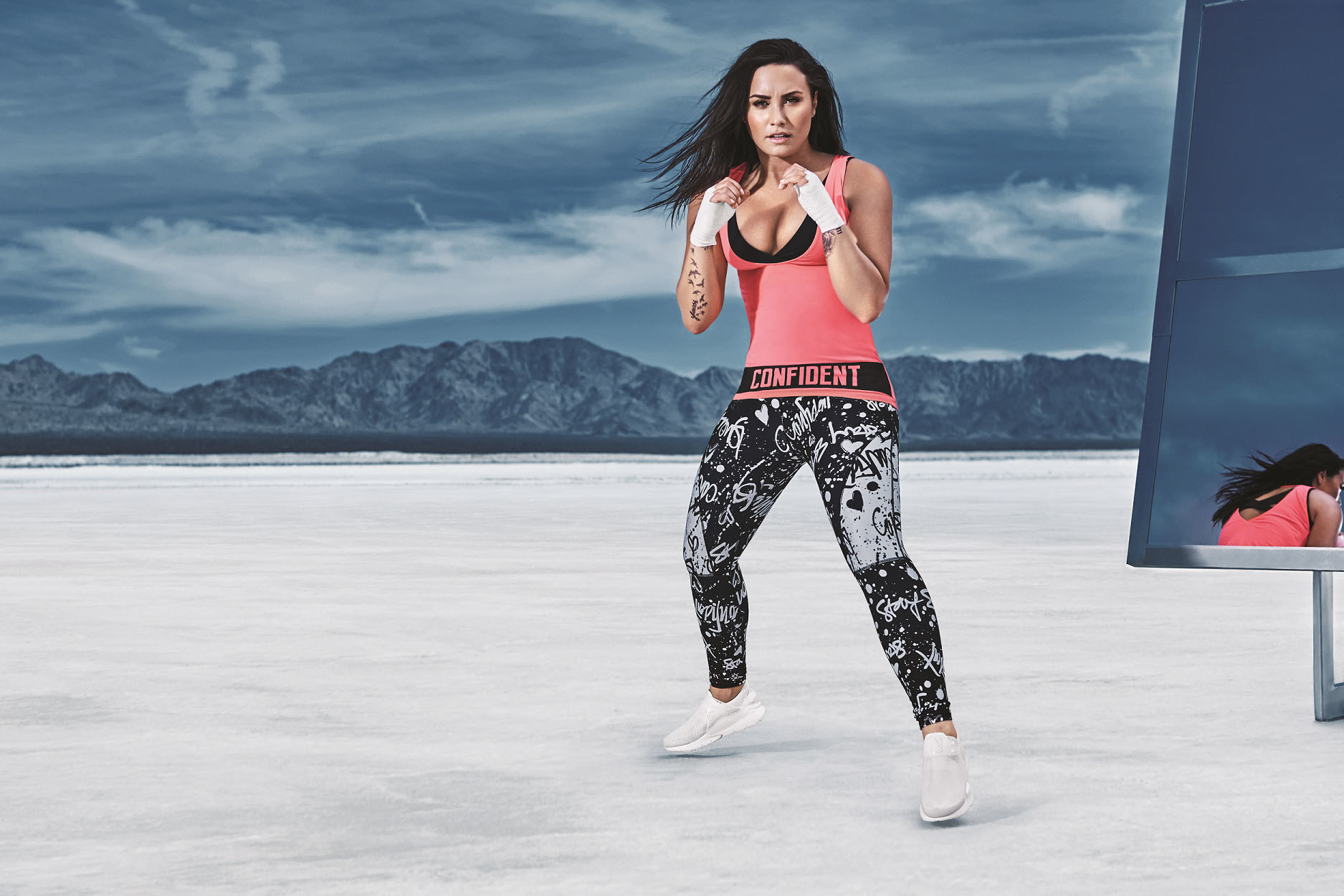 With the Fabletics mission to empower women by making a healthy, active lifestyle accessible to everyone - regardless of size, shape, age or ability - the new Demi Lovato for Fabletics limited-edition capsule collection reinforces their shared commitment to inclusion, female empowerment and body positivity.
The collection will support the brand's ongoing partnership with the United Nations Foundation's Girl Up campaign – a "by girls, for girls" movement that empowers girls to become a force for change for girls everywhere.
"When we first met, I remember being so impressed by how intelligent, accomplished and confident Demi was, even at such a young age. I loved her spirit, her honesty and how she was open to showing vulnerability, because that shows so much strength. She naturally came to mind as I was thinking about creating our first collaboration for Fabletics. Demi embodies so many elements of the Fabletics brand in such a unique way; she's a definitive voice for female empowerment and body positivity – especially for the younger generation – which is something we believe in very strongly at Fabletics," said Kate Hudson.
The Demi Lovato for Fabletics collection will launch with an initial limited edition capsule collection in mid May 2017, which will include an assortment of tops and leggings, followed by a full performance collection in August 2017 ranging from bras and leggings to layering pieces including tops, jackets and much more. The collection reflects the fashion meets performance DNA of Fabletics, blended with styles inspired by Demi's mission, music, and voice of female empowerment.
Demi Lovato said, "When I was approached by Kate to do a collaboration for Fabletics, I couldn't have been more excited. I am thrilled to lend my voice to such a powerful brand and organization, both of which represent many of the values I stand for – particularly the importance of empowering girls. Being involved in the creative design process while being able to have a daily impact on young girls' lives around the world is so rewarding to me, making this initiative very dear to my heart."