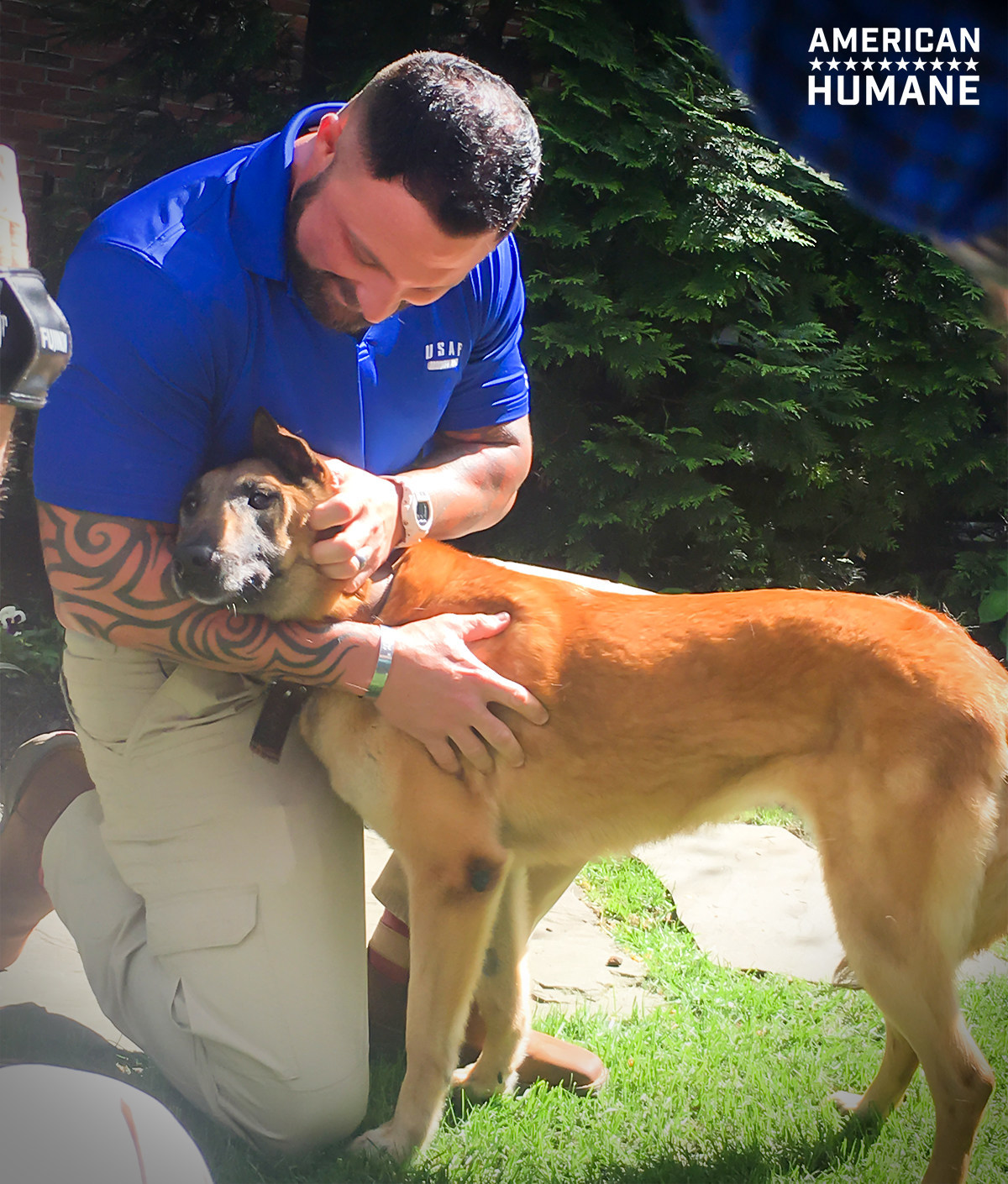 United States Air Force Staff Sergeant Adam Wylie and his former military working dog, Emra served together overseas in South Korea for two years. In 2014, the two were separated.
Thanks to American Humane and Crown Media Family Networks, Wylie and Emra recently reunited in Cincinnati.
Emra, a nine-year-old Belgian Malinois, retired from military service after bravely protecting American lives as a single-purpose patrol dog. Stationed in South Korea, Emra worked to patrol the area surrounding the Air Force base to prevent enemy intrusions, and conducted safety sweeps in advance of sensitive visits from top U.S. officials, including President Barack Obama and Vice President Joe Biden, among other vital duties in service to our country.
American Humane, with the generous support of Crown Media Family Networks and individual donors across the country, funded the costs of bringing the four-legged veteran back from South Korea to retire on U.S. soil. SSgt. Wylie, along with his wife and their four-year-old daughter, are adopting Emra, giving her the loving forever home and comfortable, dignified retirement she deserves.
Crown Media Family Networks also partners with American Humane on the Shelter to Service program, which rescues shelter pets and trains them to become lifesaving service dogs for veterans with Post-Traumatic Stress and Traumatic Brain Injury.