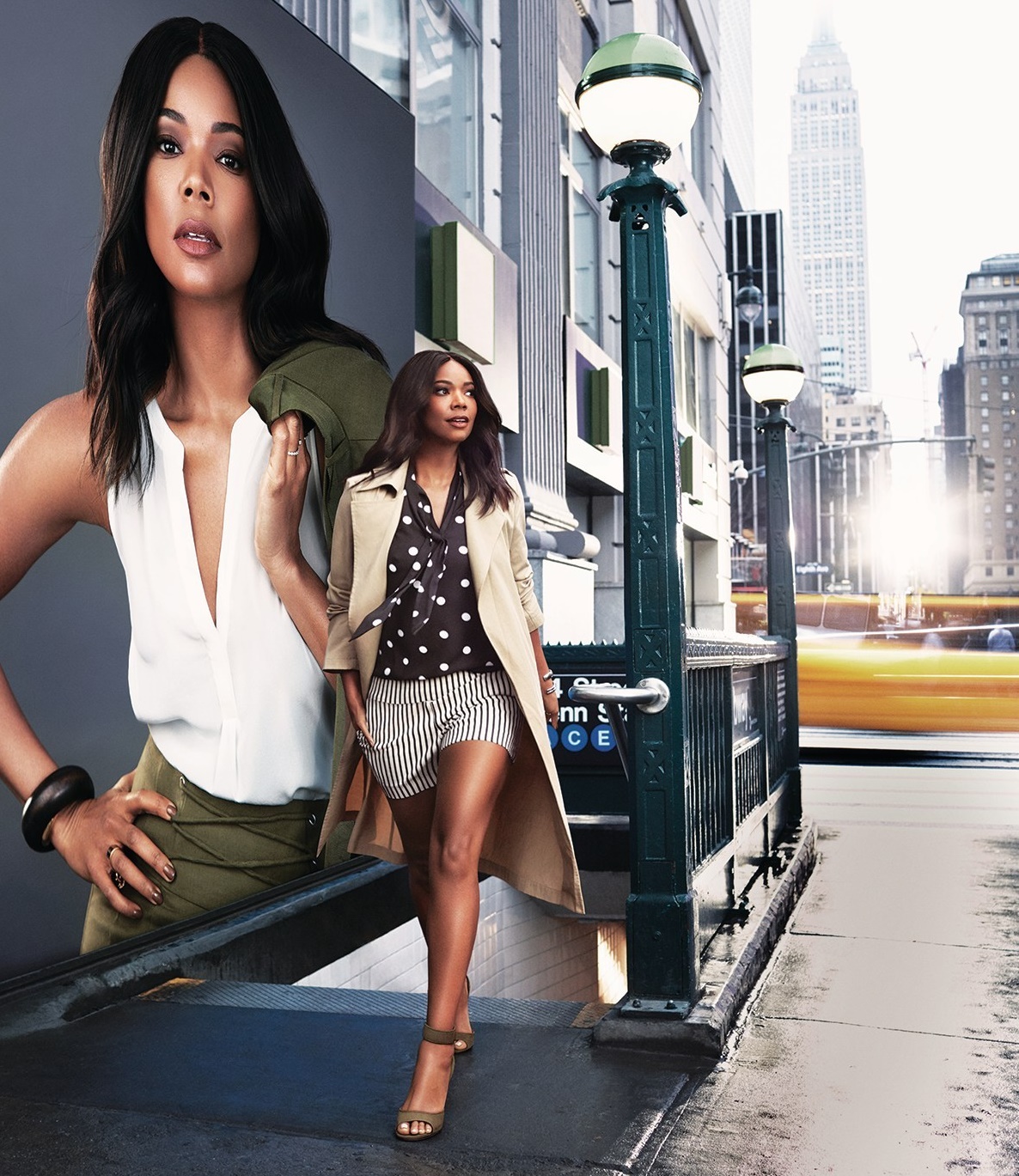 Gabrielle Union is becoming quite the business woman. In February she launched her Flawless haircare line and now she's partnered with New York & Company, Inc. to be the face of the Company's 7th Avenue Design Studio beginning in April.
The actress will launch her own namesake collection, exclusive to New York & Company, in August.
The 7th Avenue Design Studio is a sub-brand within New York & Company that includes chic dresses, modern suiting, and versatile separates. Customers will see Gabrielle's campaign in stores and online as well as in print advertising, digital marketing, and social media.
Later this year, New York & Company will expand the partnership further by introducing an exclusive namesake collection designed by Gabrielle. Greg Scott, CEO stated, "Our customers will relate to Gabrielle. She has worked hard to establish a successful career and is both, aspirational and inspirational to our consumer. Gabrielle's collection will be unlike anything our customers have ever seen from us. Adding her brand to our portfolio will strongly appeal to our loyal clients and will also attract new customers to our brand. It will be significant to our growth strategy in 2017."
Union said, "I am excited to work with a brand that's known for embracing diversity and that caters specifically to women—especially women who want to look on-point without breaking the bank. I can't wait to show everyone what I've been working on!"