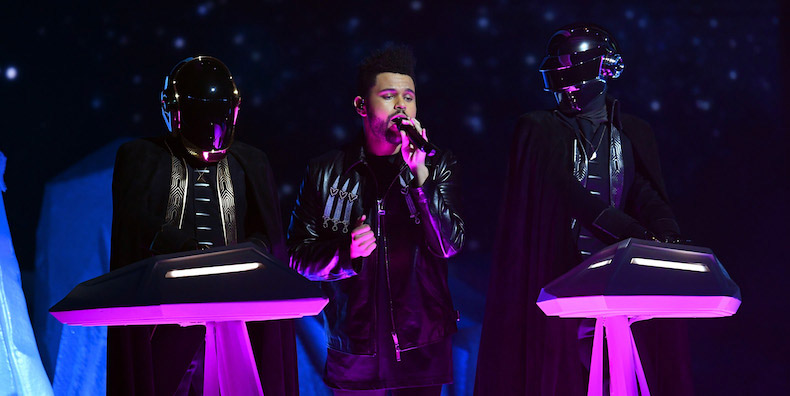 The Weeknd killed his much-anticipated collaborative performance with Daft Punk at last night's Grammy Awards. Everything from his vocals to his wardobe was perfect, and so was his skincare.
Thanks to Christine Nelli from Ole Henriksen, the Weeknd took the stage looking his absolute best. Here's how she treated his skin before music's biggest night.
Step One: Nelli began with Ole Henriksen The Clean Truth: Cleansing Cloths Brightening and then spritzed Ole Henriksen Nurture Me Facial Water, a soothing and hydrating facial mist packed with cucumber and chamomile extract. This calms the skin for a flawless complexion.
Step Two: she then applied Ole Henriksen ultimate Eye Lift Gel, a multi-tasking and hydrating gel that diminishes the look of puffiness under his eyes and massaged in using her fingertips.
Step Three: next was mixing Ole Henriksen Pure Truth Vitamin C Youth Activating Oil with Ole Henriksen Truth Serum Vitamin C Anti-Aging Collagen Booster and rubbed in circular motions all over the face and neck to brighten the skin for a healthy glow.
Step Four: to finish, Nelli applied the oil-free, lightweight Ole Henriksen Sheer Transformation moisturizer, which also serves as a grat makeup primer for any last-minute touch-ups.
All products are available at Sephora retailers or www.olehenriksen.com