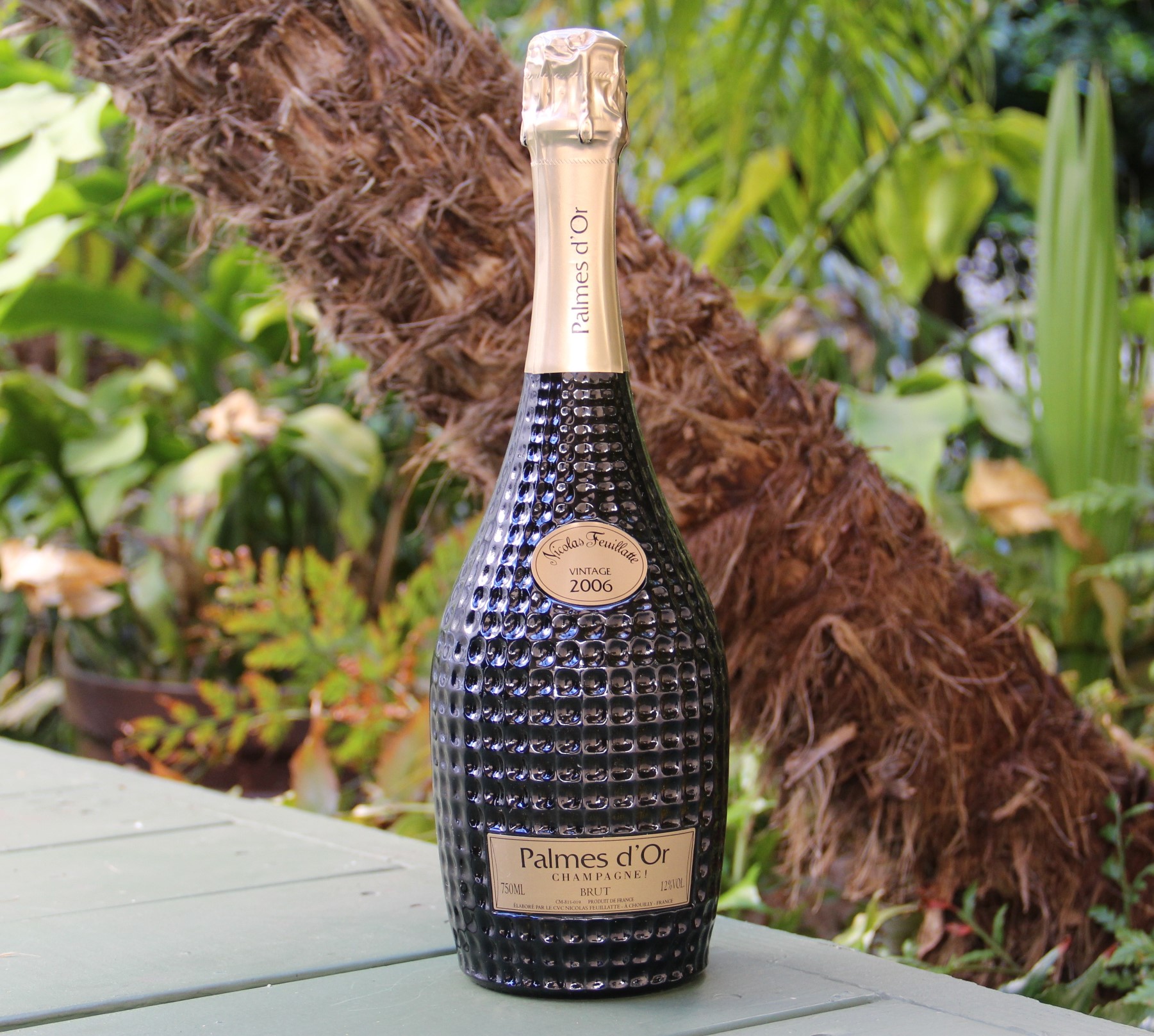 Champagne Nicolas Feuillatte is the oldest union of producers of champagne. It comprises 82 wine-making cooperatives representing more than 5,000 vineyards, situated on a hill in the commune of Chouilly and overlooking the community of Épernay.
Henri Macquart founded the Centre Vinicole de la Champagne in 1972 as a storage and vinification unit to serve winegrowers, federated around cooperative or individual wine presses, and it got its present name in 1986. Nicolas Feuillatte created his brand in 1976, after inheriting a vineyard near Reims, the Domaine de Bouleuse. In 1986, it was purchased by the Centre Vinicole de la Champagne.
Nicolas Feuillatte Palmes d' Or 2006: Refined and seductive, this prestige cuvée is rich, fresh and light, and has a dense texture that brings out ripe flavors of apple, almond, cassis and lemon with hints of yellow peach on the finish. Well balanced and still young, it promises to age well. With a clear gold color it has amber tones, and has fine bubbles. Another delicious champagne.