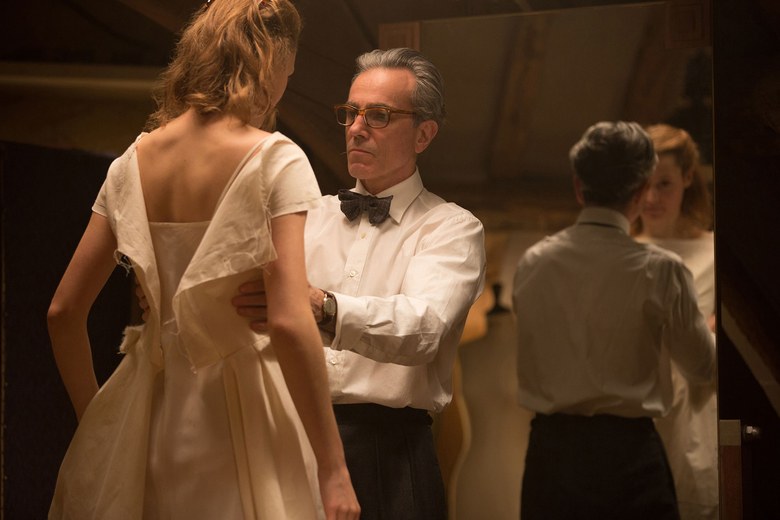 After a remarkable four-decade acting career that has garnered three Academy Awards ("My Left Foot," "There Will Be Blood," "Lincoln") and countless other accolades, Daniel Day-Lewis has decided to retire in style playing a hard-driving 1950s London fashion designer who becomes entangled in a passionate romance with his muse in "Phantom Thread," an appealingly mysterious, emotionally charged, unexpectedly funny period drama.
Elegantly written and directed by Paul Thomas Anderson in a style that calls to mind classic Hollywood melodramas but suffused with a decidedly offbeat tone that it distinctly Anderson's, "Phantom Thread" is a unique cinematic pleasure. Boosted by three indelible performances from the international cast – those of Lesley Manville, Luxembourgish actress Vicky Krieps, and of course the incomparable Daniel Day-Lewis – and elevated by a forceful score from Radiohead's Jonny Greenwood and slick camerawork from Anderson, functioning as his own cinematographer, "Phantom Thread" wastes no time drawing you deeply into its enigmatic allure.
In "Phantom Thread," Day-Lewis portrays Reynolds Woodcock, the venerable designer of the House of Woodcock, a first-rate London fashion company that dresses some of the world's most elite clientele, from countesses and heiresses to movie stars and beyond. An artist operating at the top of his game, Woodcock is a lifelong bachelor whose fleeting relationships provide inspiration for his designs. With a work environment surrounded by women, most prominently his devoted sister Cyril (Lesley Manville), who controls his tightly kept schedule, Woodcock is consumed by a kind of maniacal fussiness in his daily routine, with the slightest interruption capable of ruining his entire day.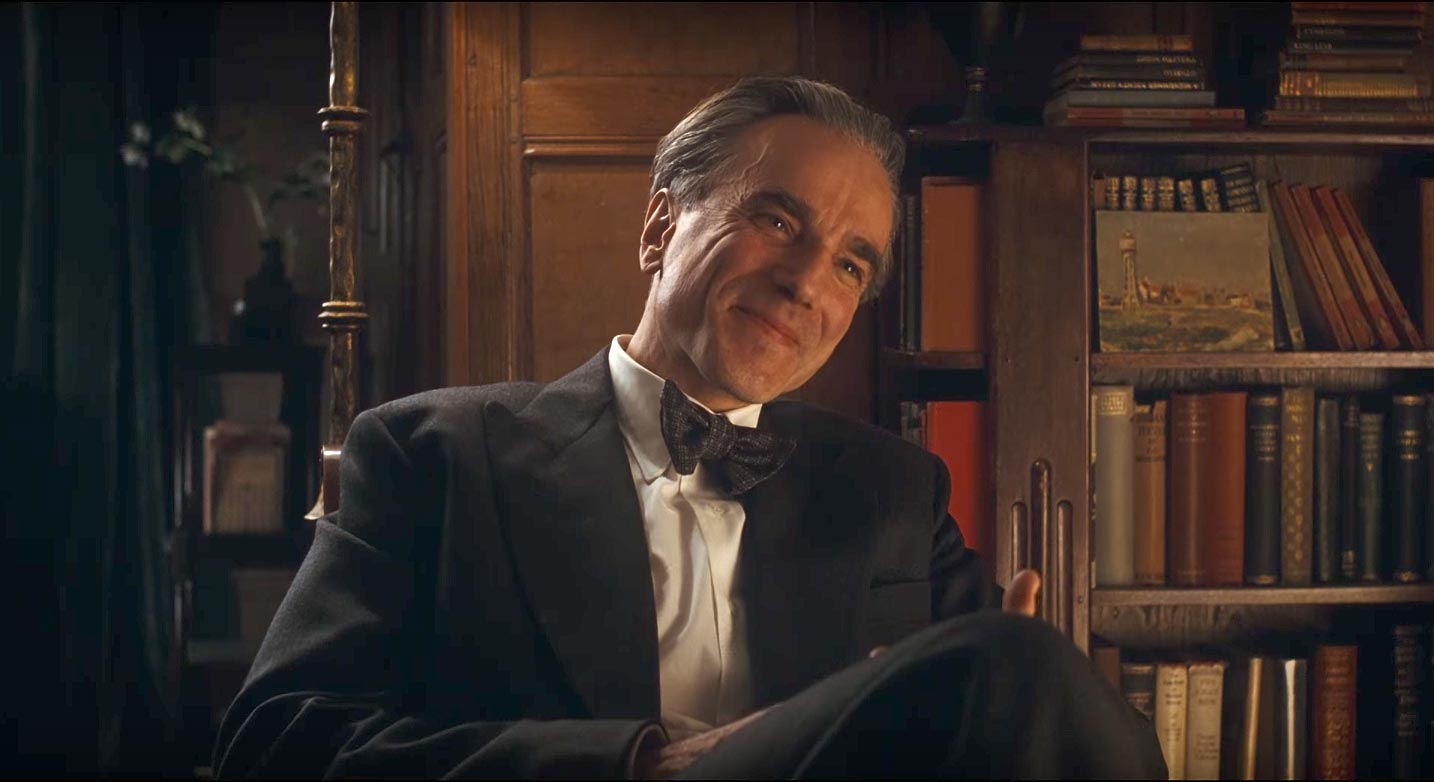 Woodcock's meticulous schedule is suddenly disrupted when, while taking a weekend vacation to the countryside, he encounters Alma (Vicky Krieps), an Eastern European immigrant, and their mutual attraction is sudden and overwhelming. As their relationship heats up, with Reynolds welcoming her into his tightly controlled life, their growing love for one another begins to disrupt his rigorously maintained schedule, with unexpected and fascinating consequences.
Coming off his entertaining if meandering adaptation of Thomas Pynchon's stoner detective novel, "Inherent Vice," with his eighth feature film, writer-director Paul Thomas Anderson follows the footprints of his best work like "There Will Be Blood" and "The Master" by fully enveloping audiences in a unique and intriguing cinematic world. Taking a cue from his fastidious protagonist, Anderson accentuates his version of a classic melodrama with carefully constructed compositions that mimic the lead character's obsessive attention to detail, and the effect is striking. But while the filmmaking on display is of the highest quality, what's perhaps even more impressive is Anderson's script, which not only captures this very specific milieu with authenticity but weaves a deeply fascinating story around it, and does so with a good deal of humor.
What can possibly be said of Daniel Day-Lewis' acting that hasn't already been said countless times before? For the definitive actor of a generation, one who has the rare distinction of being the only person to win the Academy Award for Best Actor on three separate occasions ("My Left Foot," "There Will Be Blood," "Lincoln"), one could hardly think of a more suitable role to choose as his last. From the striking similarities between his obsessive character and himself, a notoriously hard-working actor who embarks on months of preparation prior to filming, to the way the character allows him to exhibit the full range of his talents, it's simply a perfect match. On the supporting side, Vicky Krieps proves a formidable screen partner as Woodcock's strong-willed lover who brings some much-needed disorder into his methodical lifestyle, and Lesley Manville proves a similarly compelling presence as Woodcock's sister and number two in command.
"Phantom Thread" is a likably mysterious gothic romance that gives Daniel Day-Lewis the sendoff he deserves.
Running time: 130 minutes
Rated R for language.
By Lucas Mirabella