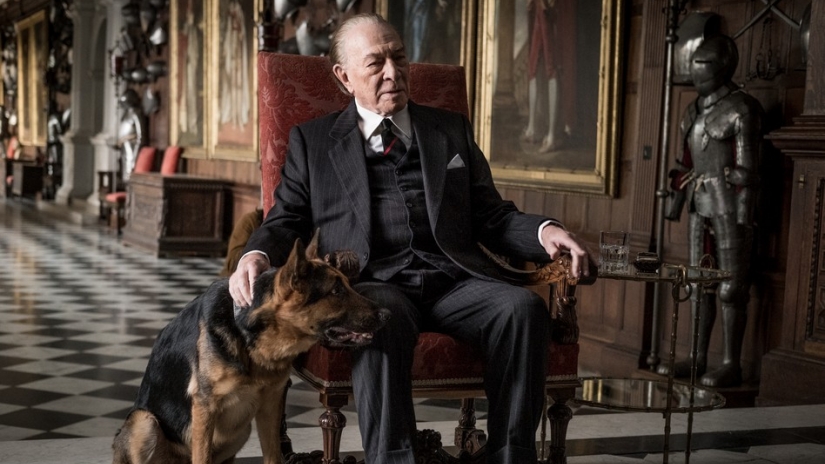 Suspense master Ridley Scott puts his skill set to good use with the terrifying true story of the 1973 kidnapping of John Paul Getty III and his mother's frantic efforts to save him in "All the Money in the World," a gripping and gut-wrenching crime thriller starring Christopher Plummer, Michelle Williams, Mark Wahlberg and Charlie Plummer (no relation to Christopher).
Deftly directed by Ridley Scott from David Scarpa's sterling adaptation of David Pearson's book about the Getty heirs' misfortunes, "All the Money" is a kidnapping thriller and biographical family drama rolled into one, not to mention a piercing examination of greed at its most depraved. Epic in scope and utterly thrilling from start to finish, although its multiple lead characters and genre blending sometimes results in a lack of narrative focus, this is still one picture whose unflinching depictions of brutality and greed will shake audiences to their core. An informative chronicle of a once-infamous tabloid saga involving the wealthiest man in the world, "All the Money" is a masterstroke of suspenseful filmmaking, brought brilliantly to life by an outstanding cast, especially Michelle Williams and screen legend Christopher Plummer, who was called in to replace Kevin Spacey at the eleventh hour after highly publicized accusations of sexual misconduct.
Mostly set in 1973, the film kicks off in Rome, where Getty grandson Paul (Charlie Plummer) roams the streets, chatting up streetwalkers, looking for a good time, only to be kidnapped in the blink of an eye by a bunch of Calabrian thugs in a VW Bus. While Paul is locked up in a hideaway in the Calabrian countryside, news of his kidnapping reaches stateside, where his mother Gail (Michelle Williams) tries in vain to collect the $17 million ransom from her billionaire father-in-law, the notoriously hard-bargaining oil baron John Paul Getty (Christopher Plummer). Despite being the richest man in the world, Getty is an insufferable penny pincher who lives for deal-making, and while he claims to love his family unconditionally, he simply refuses to shell out a single dime for the ransom, consequences be damned.
Instead, Getty enlists the services of Fletcher Chace (Mark Wahlberg), his go-to advisor and fixer, to negotiate the cheapest deal possible for his beloved grandson's safe return. But with each passing day that the ransom isn't paid comes the increasing odds of a violent outcome. When their ransom scheme is nearly foiled, the Calabrian thugs sell the grandson off to even more brutal kidnappers, leaving Gail to take desperate measures to locate her son before it's too late.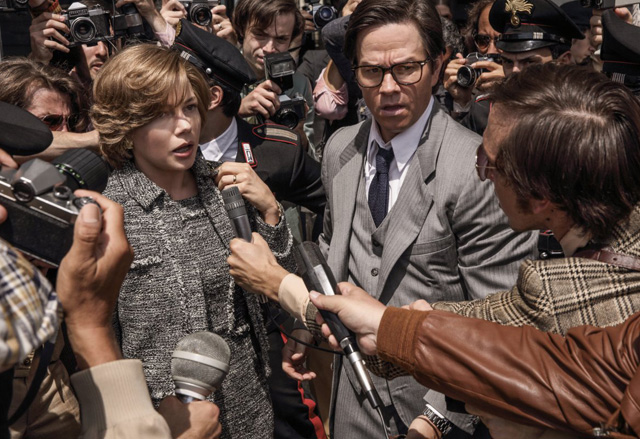 With his second directorial effort of 2017 after this spring's "Alien: Covenant," eighty year-old filmmaker Ridley Scott proves with "All the Money in the World" that he still has the energy and creativity of a man half his age, crafting an unsparingly violent thriller brimming with gasp-inducing suspense. Scott is aided immeasurably by the propulsive screenplay by David Scarpa which mostly adheres to the facts of the case but delivers a couple incredible plot twists along the way that will seize audience's attention hook, line and sinker. Helping Scott create an atmosphere of unrelenting tension is the suspenseful score Daniel Pemberton ("Steve Jobs," "Gold"), the effectively disorienting editing by Claire Simpson that nicely conveys the chaos at hand, and the unsettling imagery of Dariusz Wolski ("The Martian," "Alien: Covenant").
"All the Money in the World" features formidable performances from an impressive cast each working at the top of their game. Although the screen time is divided up fairly equally among the actors, leaving no clear protagonist, Michelle Williams' portrayal of Gail Harris, the kidnapped grandson's distressed mother, stands out as the most layered and memorable of the bunch. Portraying Getty's fixer who is brought in to negotiate the grandson's ransom on the cheap, Mark Wahlberg delivers some of his best work in years, playing his character's ambivalence and shifting allegiances with aplomb. Speaking of that grandson, although he spends much of the proceedings wallowing in miserable conditions, Charlie Plummer is nonetheless given ample opportunity to exhibit his acting chops, and he rises to the occasion at every chance. Finally, in the much-discussed role of oil baron John Paul Getty, a role that he filmed in record time just a few weeks ago, Christopher Plummer is, simply put, the personification of greed. A man of many contradictions, whose miserly ways can be endearing at times, heartbreaking at others, Plummer captures the contradictory nature of his complex character as only a screen legend could.
"All the Money in the World" is an unsettling kidnapping thriller that is not for the faint-hearted.
Running Time: 132 minutes
Rated R for language, some violence, disturbing images and brief drug content.
By Lucas Mirabella