Since the creation of Champagne Piper-Heidsieck in 1785, seduction and glamour have been a source of inspiration. Whether the bottle has been presented in a jewelry box, attired in a corset or a glass slipper, Piper has been a constant source of inspiration for fashion and cinema. Available exclusively at Neiman Marcus, Piper-Heidsieck Cuvée Brut is presented in a lipstick gift box. I just had to have it!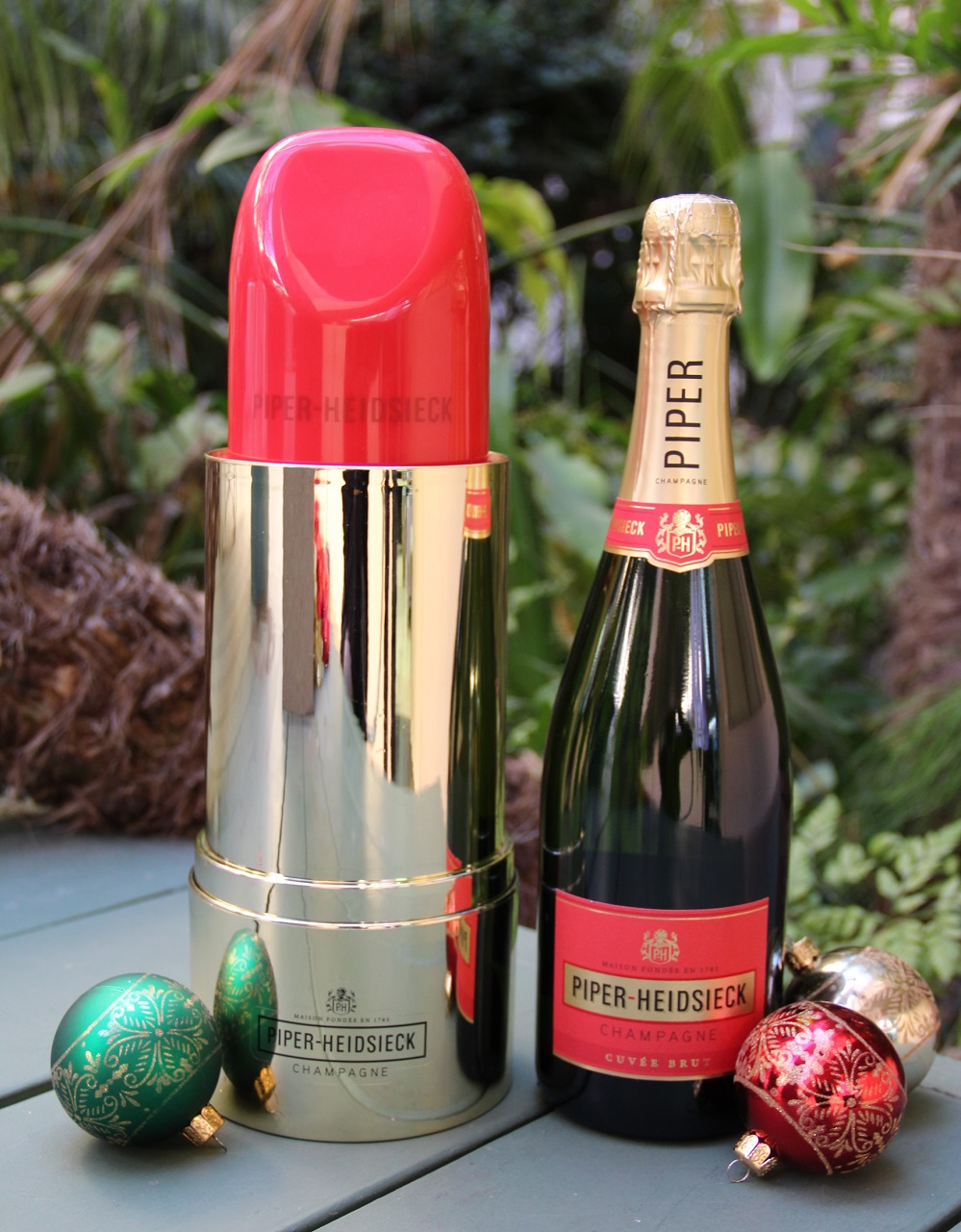 The ultimate symbol of femininity and seduction, a lipstick accentuates beauty and reveals personalities or moods. For the Holidays, the House of Piper-Heidsieck plunges into the sparkling era of Hollywood's golden age. The lipstick cylinder is adorned with Piper-Heidsieck's signature colors of red and gold ensuring that the Cuvée Brut is a show stopper.
This signature cuvée is a non-vintage champagne that attests to its rich blend of 100 crus and Piper's exceptional know-how. Tailor-made for romance, this charming creation works for any occasion, from festive tables to being the perfect gift to bring to a friend's party or just to celebrate Christmas and or the New Year with a special someone. Made of a blend, the Cuvée Brut is 55-60% Pinot Noir, 20-25% Pinot Meunier and 10 -15% Chardonnay.
It has a beautiful light-gold color with lots of fine bubbles. Its aroma is dominated by pear and apple. Rich in texture, it is medium-bodied and bursting with citrus and grapefruit in the finish.
One of the very best Brut Piper's ever!