Champagne Louis de Sacy
Located in the "Grand Cru" terroir of the "Montagne de Reims" and home of the winery in the village of Verzy, it is here that, for the past 13 generations, the Sacy family has cultivated vines. However, it is André Sacy who in 1962 decided to produce his first Champagne. He founded premier Champagne Sacy Père et Fils,which eventually became Champagne Louis de Sacy in 1986. Here are three that I highly recommend.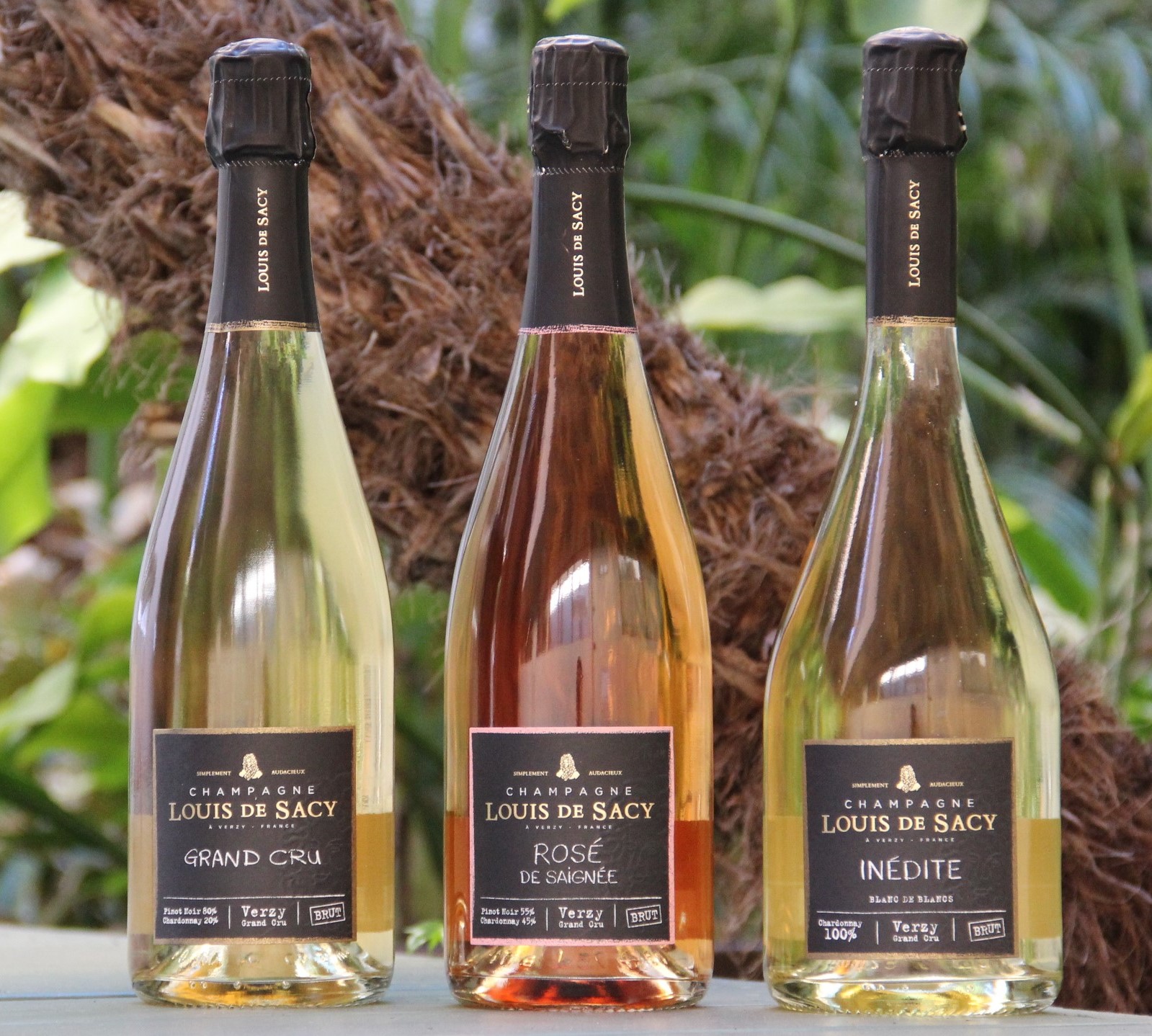 Brut Grand Cru is an assemblage of 20% Chardonnay and 80% Pinot Noir from the Grand Cru region of Champagne. With fine bubbles and golden tones, it is a well-rounded wine, with subtle aromas of red fruits, spices, herbs and a hint of citrus fruit.
Grand Cru Brut Rosé is an assemblage of 90% Pinot Noir and 10% Pinot Meunier, a well-rounded wine with a full bodied taste. It has an elegant salmon color. The taste develops distinctive notes of strawberry, while raspberry and pear flavors become more evident. Dry and delicious!
Cuvée Inédite is made with 100% Chardonnay grapes in Verzy, a village classified Grand Cru, which is located in the "Montagne de Reims" and is famous for its Pinot Noir. To illustrate the difference between the Montagne de Reims and the Cotes des Blancs terroirs, Alain de Sacy developed this Cuvée Inédite, his pride and joy. Rich and strong, it has a certain intensity which expresses itself on the palate with citrus and notes of apricot delivered with very fine bubbles. The nose is fruity and floral. The color is pale with silver accents.