The Grammy Award-winning and multi-platinum recording group Pentatonix is returning to NBC this holiday season with "A Very Pentatonix Christmas," set for Monday, Nov. 27 at 10 p.m. ET/PT.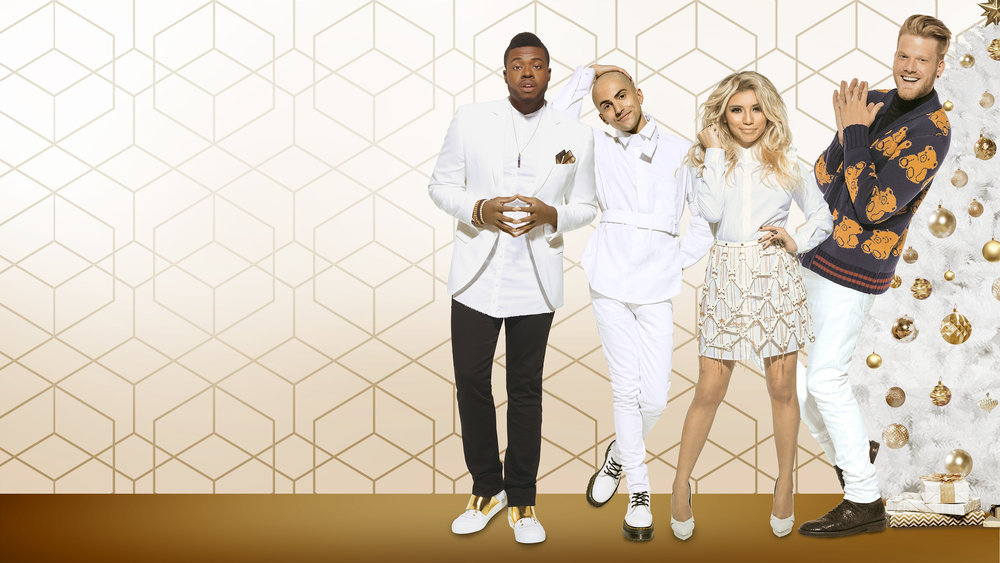 The special will also have an encore airing on Wednesday, Dec. 6 at 8 p.m.
The one-hour television event will feature a duet with Oscar, Golden Globe, Screen Actors Guild, BAFTA and Grammy Award winner Jennifer Hudson and take viewers on a musical journey filled with joy, heart and laughter as the group performs some of their holiday favorites.
Late night icon Jay Leno, star of NBC's "The Tonight Show with Jay Leno" for 22 seasons and one of the greatest stand-up comedians of all time, as well as 13-year-old "America's Got Talent" winner Darci Lynne Farmer will make guest star appearances on the special. Other guests will be announced at a later date.
Pentatonix just released a deluxe version of their certified platinum 2016 holiday album – A Pentatonix Christmas Deluxe and are set to embark on their A Pentatonix Christmas Tour on December 3rd in Chicago. The group has sold more than 6.4 million albums (in total consumption) in the U.S. alone, won three Grammy Awards, received a Daytime Emmy nomination and performed for hundreds of thousands of fans at their sold-out shows across the globe. Their YouTube channel boasts more than 13.7 million subscribers, yielding over 2.7 billion video views, and their 2015 self-titled album has been certified gold after debuting #1 on Billboard's 200.