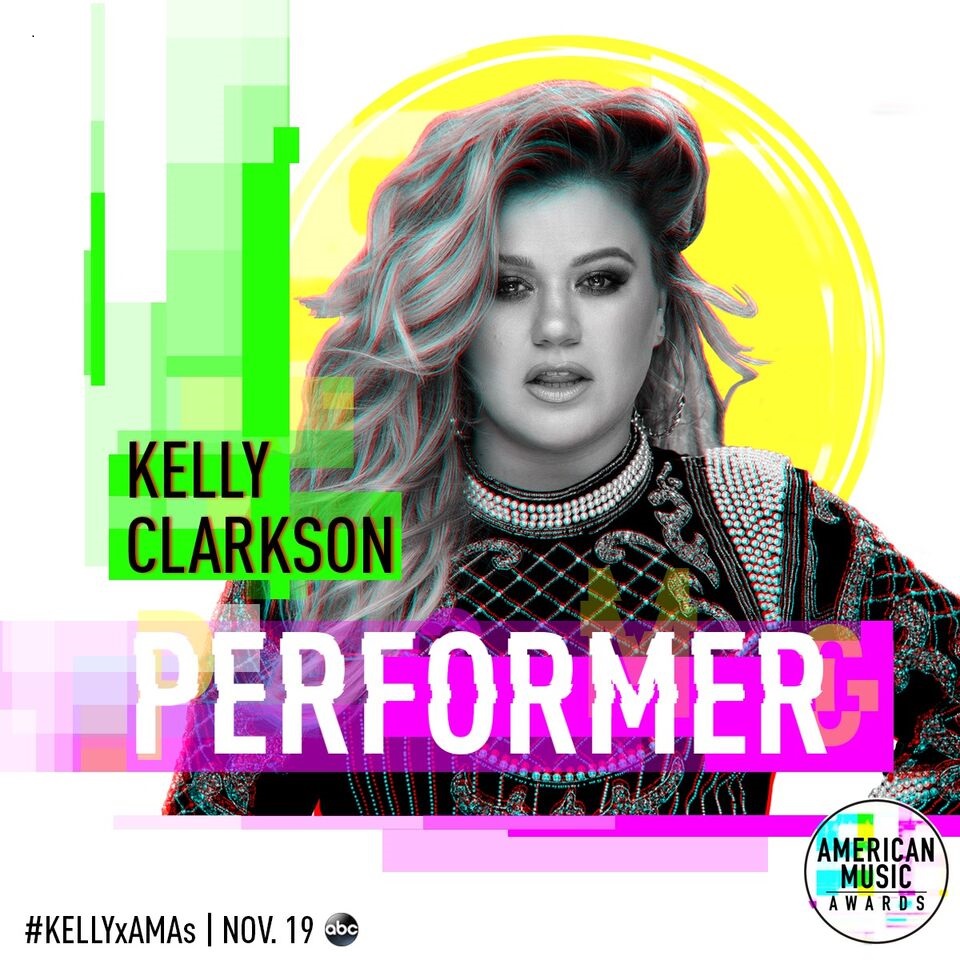 dick clark productions and ABC announced that multiplatinum singer-songwriter, Kelly Clarkson, and multiplatinum selling pop artist, Demi Lovato, will perform at the "2017 American Music Awards."
The "2017 American Music Awards," the world's largest fan-voted awards show where music enthusiasts watch their favorite artists and pop culture icons come together to honor idols, newcomers and record-breakers in the contemporary music scene, will celebrate 45 years of music live from the Microsoft Theater in Los Angeles on Sunday, Nov. 19, at 8:00 p.m. EST on ABC.
Clarkson, a four-time American Music Award winner, brought the house down during her last American Music Awards performance in 2012 with a medley of her powerful hits, "Miss Independent," "Since U Been Gone," "Stronger (What Doesn't Kill You)" and "Catch My Breath."
This year she takes the stage to perform a brand-new single off her just released album "Meaning of Life," which marks her eighth top 10 album on the Billboard 200 chart, as well as a second fan-favorite, surprise track. Known for her anthemic songs, Lovato will treat fans to her soulful, unapologetic single, "Sorry Not Sorry," off her latest album "Tell Me You Love Me," which hit No. 1 on the iTunes album chart in the U.S. and 37 countries around the world. The single is one of the fastest-rising hits in Demi's career, having become her highest charting single ever on the Billboard Hot 100 and logging over 350 million global streams.
Lovato last performed at the American Music Awards in 2015, where she sang her rock/pop track "Confident," as well as joined Alanis Morissette for a rendition of Morissette's iconic hit "You Oughta Know."