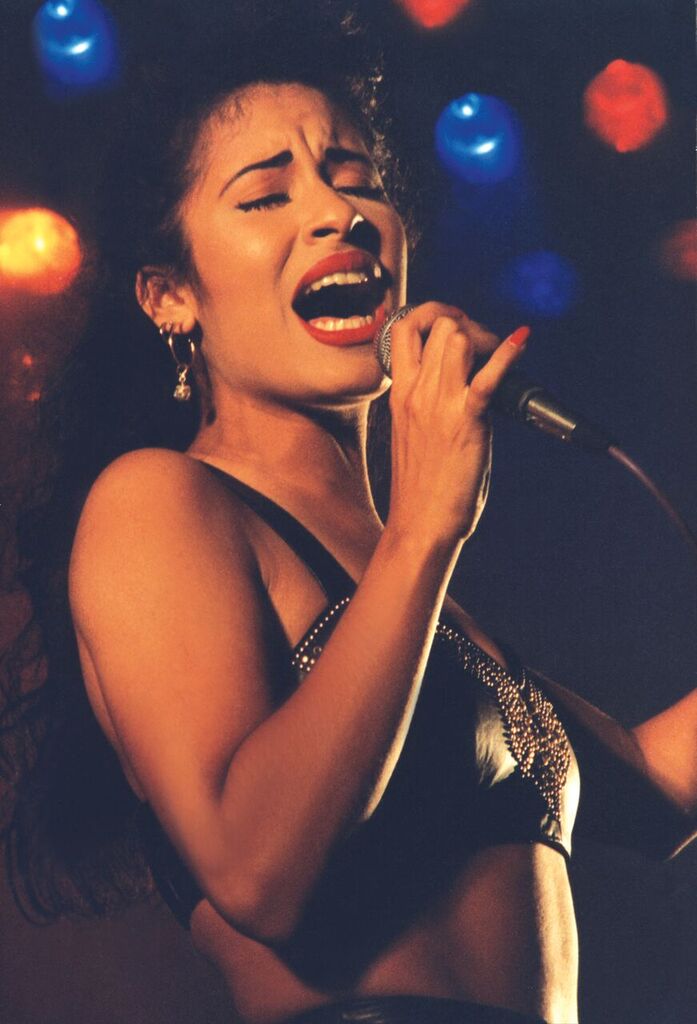 It's a long time coming. In fact, Selena Quintanilla got a Madame Tussauds' wax figure before her star of fame!
Hollywood Chamber of Commerce will posthumously honor music icon Selena Quintanilla, "The Queen of Tejano Music," with the dedication of the 2,622nd star on the Hollywood Walk of Fame, on Friday, November 3, 2017 at 6:30 p.m.
Hollywood Chamber President/CEO and Walk of Fame emcee Leron Gubler and Selena's family will unveil her star in the category of Recording in front of the Capitol Records building located at 1750 N. Vine Street in Hollywood, CA.
"Before there was JLo, Shakira or Beyoncé… there was a transformative female artist called…. Selena," stated Otto Padron, President of Meruelo Media and the official sponsor of the tribute, "Selena is one of the most influential music icons of the 20th century;" continued Padron, "her music, style and smile are timeless and now her star will grace our city forever."
Actress, producer and Texas native, Eva Longoria, will join Los Angeles Mayor; Eric Garcetti to proclaim November 3, as the official "Selena" Day in the City of Los Angeles.
Meruelo Media, Power 106, 93.5 KDAY and Universal Music partner for the event.