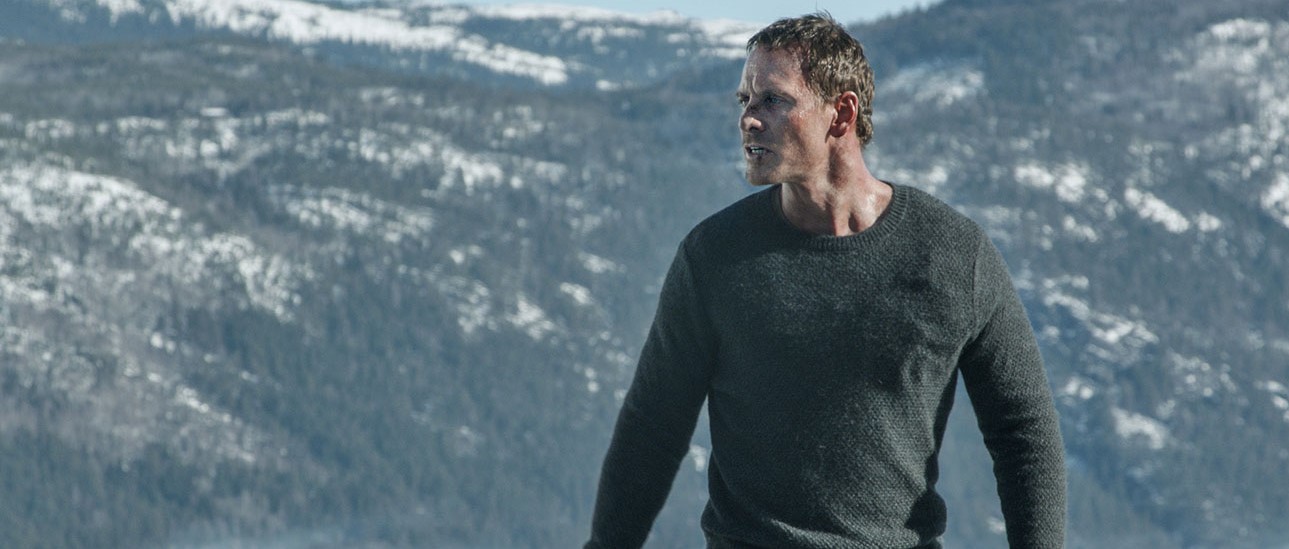 A brilliant but disturbed Norwegian detective teams up with an enterprising recruit to catch the serial killer who's been taunting him in "The Snowman," a bleak and messy crime thriller starring Michael Fassbender, Rebecca Ferguson ("Mission: Impossible — Rogue Nation"), Charlotte Gainsbourg ("Nymphomaniac") and J.K. Simmons.
Based on the seventh novel of Norwegian crime novelist Jo Nesbø's celebrated Harry Hole series, this aimlessly coldblooded genre piece from director Tomas Alfredson ("Tinker Tailor Soldier Spy") has a few memorable moments of genuine hair-raising suspense but on the whole falls victim to a convoluted script that can't connect the dots in a convincing or satisfying manner. Beautifully shot but clumsily constructed, "The Snowman" feels as though it were rushed into production without working out the narrative kinks, resulting in unresolved plot strands, thinly developed characters, and the central mystery being revealed far too early. Even with the singular setting, Alfredson's dedicated direction, and an impressive international cast led by a glassy-eyed and inscrutable Michael Fassbender, "The Snowman" is too shoddily built to really give moviegoers the chills.
In the film, Fassbender plays Harry Hole, a Norwegian detective whose tortured past and propensity for drinking are offset by his well-publicized investigative skills. The lead investigator of an elite crime unit, as of late, Harry's workload has been a little light – a problem for someone who depends on work to occupy their troubled mind. Fortunately for Harry, his boredom doesn't last, as he soon receives a letter from someone who goes by "The Snowman" threatening to commit puzzling murders that not even he will be able to solve.
When a woman goes missing on her way home from work, Harry teams up with clever recruit Katrine Bratt (Rebecca Ferguson) to investigate, and in the process discovers a snowman at the crime scene eerily similar to the one written on the threatening letter. After another missing woman turns up dead in ghastly fashion, and yet another snowman is discovered at her home, Harry realizes that not only do they have a serial killer on their hands, the crime is also strikingly similar to some cold cases dating back decades.
As Harry struggles to uncover the killer's identity before he strikes again, his investigation leads him to a shady abortionist (David Dencik), a celebrated politician and businessman (J.K. Simmons), and a doctor with uncomfortably close ties to his family.
Working from a cluttered and poorly structured script by Hossein Amini, Peter Straughan and Søren Sveistrup, director Tomas Alfredson's talents behind the camera transcend some of the story's shortcomings, crafting a palpably gloomy tone that nicely fits the story's macabre nature as well as the setting's unforgiving climate. That said, the flaws of "The Snowman" are more visible than the virtues, with poor pacing, narrative convolution and a tragically flawed climax being prime examples. And while the setting is evocatively captured in all its doomy glory by Oscar-winning cinematographer Dion Beebe ("Memoirs of a Geisha"), and Marco Beltrami's effectively unsettling score pervades the atmosphere, the messy screenplay causes these qualities to feel like mere window dressing.
Although the diverse international cast admirably commit to their respective characters, none of the performances themselves are particularly memorable, with the notable exception of Val Kilmer, whose turn as a dead drunk detective from the past is enthusiastically bizarre. Portraying lead detective Harry Hole, Michael Fassbender performance is deliberately cheerless, given his character's tragic predicament, and sadly the role doesn't allow him to exhibit the kind of head-turning range he's displayed in films like "Shame" and "Steve Jobs." Similarly, as Harry's newbie partner Katrine and ex-girlfriend Rakel, Rebecca Ferguson and Charlotte Gainsbourg leave an impression even though they aren't given much character depth to work with, while J.K. Simmons and Toby Jones fall victim to similar script shortcomings as a philandering politician and a nerdy cop.
"The Snowman" is a somber affair that's not worth catching a cold over.
Lucas Mirabella
Running Time: 119 minutes
Rated R for grisly images, violence, some language, sexuality and brief nudity.