We kickstarted our MOIRA makeup spotlight with their cleaning products (read here), now for the eyes…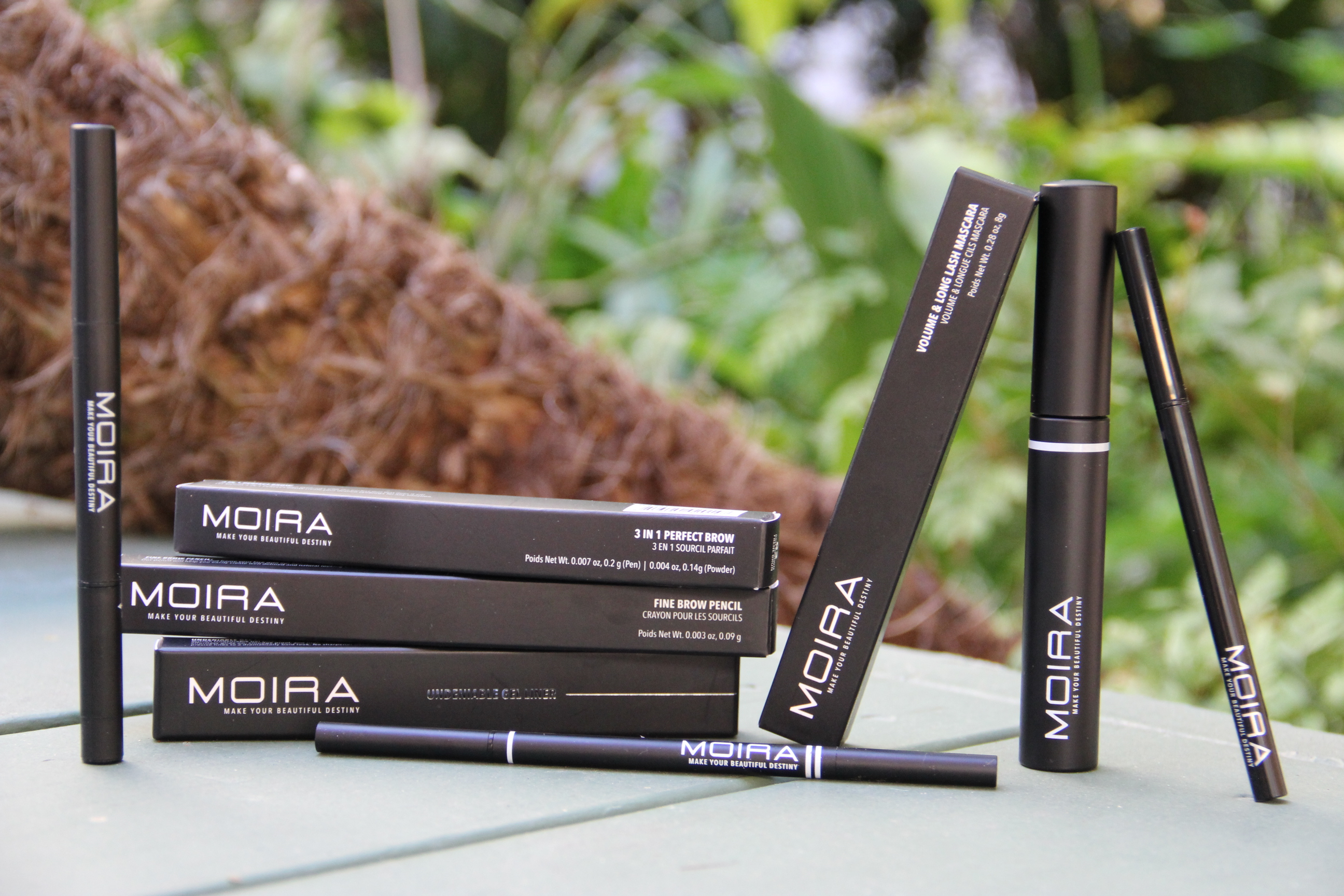 Undeniable Gel Liner
MOIRA Undeniable Gel Liner smooth formula is always ready to define with ease. Their gel liner provides effortless glide on, smudge proof, and high intensity color. This versatile waterproof gel liner will go from precise lines to a dramatically bold look. No sharpener needed with this creamy gel liner. It comes in 6 shades.
Price: $9.00
Volume & Long Lash Mascara
Create length and drama with this fibrous mascara. The fibers hug and coat each lash for incredible volume and separation. Build to extreme lengths without any clumping, smearing, or flaking. Long-lasting formula ensures lashes are long and multiplied all day.
Price: $9.50
Fine Brow Pencil
Get perfect brows with this dual-ended micro brow pencil and complimentary spooli. The fine tip allows you to create hair-like strokes, filling in any sparse areas naturally. The custom spooli ensures perfectly blended color. It comes in 6 shades.
Price: $10.00
3 In 1 Perfect Brow
Getting perfect arches has never been easier. Now you can line, shade, and tame with this all-in-one tool. The velvet pencil glides over skin creating consistent, smooth strokes, while the fine-milled powder sets to a natural, matte finish without ever getting cakey or waxy. The custom spooli tames hairs and blends harsh lines, leaving naturally beautiful brows. It comes in 4 shades.
Price: $10.00