Here in the City of Angels… we love our comedy. Whether you're on the East Side, Westside or DTLA, Los Angeles is a hub for hilarious shows. In our 'Los Angeles To-Do' series, we're featuring some of our favorite comedy shows with unique twists. Go ahead and laugh your bum off:
STAND UP 2 THE STREETS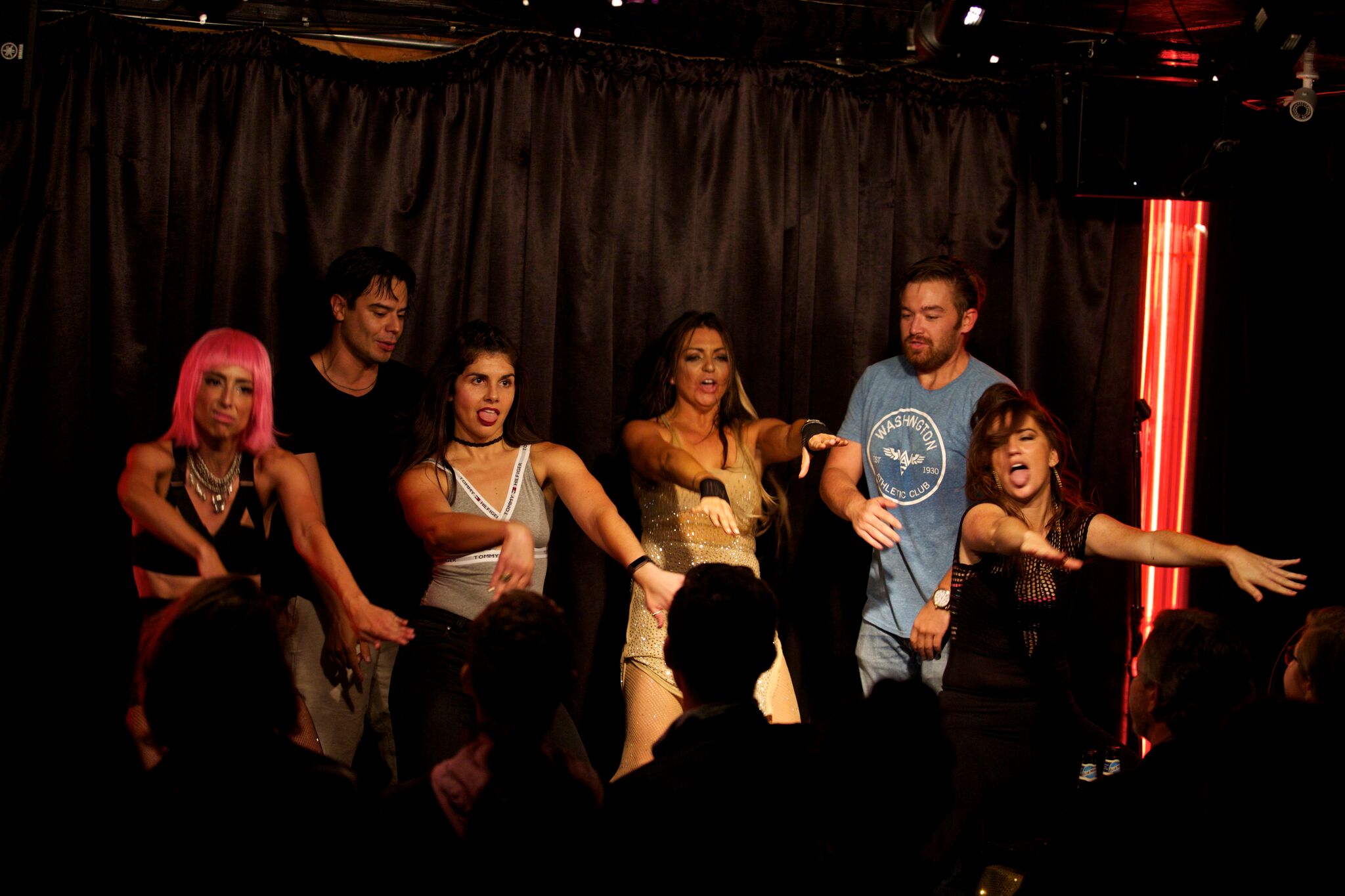 Photo courtesy of Michael Dunker
Comedians Justine Marino (Netflix, MTV, Comedy Central) and Heidi Heaslet (#Millenials, All Def Digital) host a monthly dance battle comedy show where some of today's top working comedians compete in 3 rounds of dance in the hopes of winning cool prizes like Justine's old Ma$e CD. Think 'Step Up' meets 'Roast Battle.'
The show also features a panel of judges including Justin Martindale (Comedy Central, E!) and a new guest comedian each month as well as a celebrity dance expert – past judges have included Lance Bass, Travis Wall, and Cyrus Glitch Spencer. And DJ'd by Coach Tea from Comedy Central's Roast Battle, this show is not to be missed! (get your Shazam out pre-show because Coach Tea knows what's up).
Check it out at 7:30 pm the first Tuesday of the month in the Belly Room of The World Famous Comedy Store.
For future show dates visit: https://www.thecomedystore.com
NAME DROPPING WITH CRAIG LOW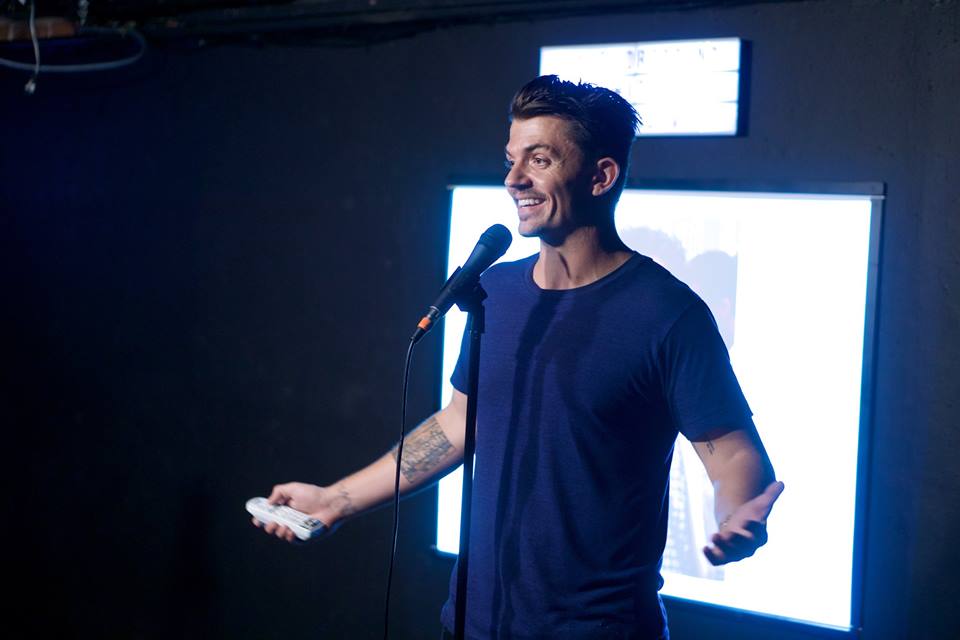 Craig Low is joined by some of LA's best comedians as they share stories of terrible celebrity encounters live on stage.
Previous stories have included ruining Kanye West's dinner, Russell Crowe's birthday sweater, Fighting Chris Rock, Froyo with Ryan Gosling and many many more. You will laugh, you will cry, you will embrace the stranger sitting next to you. This show is a joyride.
Catch the next show at NerdMelt on November 5th at 9pm. $10 tickets.
For tickets CLICK HERE
For the NerdMelt events calendar CLICK HERE
BEAR SUPPLY HOUR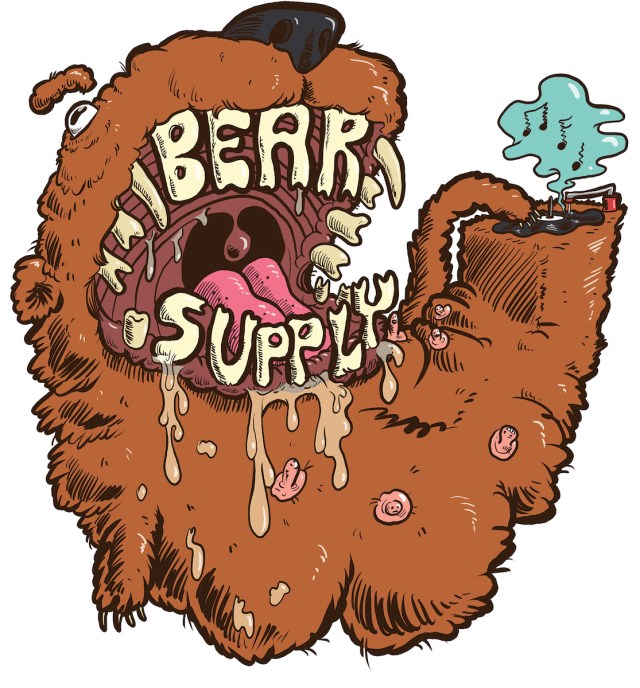 If it's improv you're into, LA has UCB and Groundlings, but one of our top shows is The Bear Supply Hour at Westside Comedy. Named one of "The 100 Best Things in Comedy" in 2016 by The Comedy Bureau, BSH is a fast-paced sketch and long form improv team, performing at M.i.'s Westside Comedy Theater in Santa Monica, CA every other Wednesday at 9pm. Every show is accompanied by a live DJ, creating a high-octane, freakishly entertaining and one-of-a-kind improvised spectacle. The show features: Joey Greer, Shaun Boylan, Jordan Bull, Morgan Christensen, James Heaney, Mike Castle and DJ Decide Project.
Next show on the calendar is November 8th. For scheduling and tickets CLICK HERE
ROAST BATTLE
Photo courtesy of Roast Battle Facebook Page
(Earl Skakel, Brian Moses, Willie Hunter, Connor McSpadden, Keith Carey and Troy Conrad)
With mentoring from The Roast master General Jeff Ross, two comics go head to head for three rounds in a boxing-style no holds barred battle of insults in this show made famous on Comedy Central.
The show also features big name celebrity judges, Host/ Referee Brian Moses, The All Negro Wave, The House Racists and DJ Coach Tea. Come check out the next generation of Roastmasters. Audience members must have thick skin to attend, no joke.
Next show is Tuesday, October 31st (Halloween!). For tickets CLICK HERE
For future show dates visit: https://www.thecomedystore.com