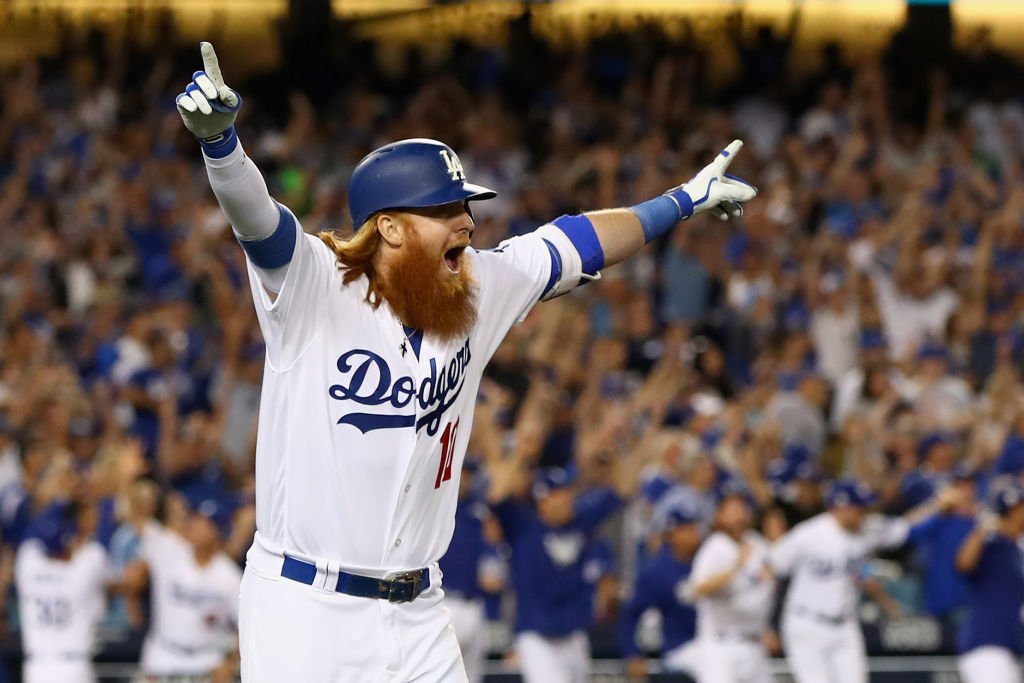 After a postgame Gatorade shower, with his body still coursed with the adrenaline unleashed in the final moment of Sunday's 4-1 victory over the Chicago Cubs in Game 2 of the National League Championship Series, Justin Turner could not sit still. He rose to greet a staffer who showed him a picture of the homer. He hugged Cole Roberts, the teenage son of the Dodgers' manager. The younger Roberts declared it "the sickest thing ever." Turner did not disagree. "That," Turner said, "was the coolest thing I've ever done in my baseball career."
In somewhat of a history-repeating moment, this was something Dodger Stadium and this city had not seen in 29 years. On Oct. 15, 1988, Kirk Gibson pulled himself off the training table for a legacy-defining homer off of Oakland closer Dennis Eckersley. Sitting on a living room floor about 25 miles south of the ballpark, inside his grandmother's house in Lakewood, a 3-year-old boy screamed as the baseball cleared the fence. The boy grew up to be a baseball player, then a big-leaguer, then a Dodger, then the second Dodger to hit a walk-off playoff homer. On the 29th anniversary of Gibson's home run, Turner recognized the symmetry as he rounded second base. He decided against mimicking Gibson's famed fist pump. Instead he hollered at his teammates assembled at the plate, tossed his helmet into the grass and disappeared inside delirium of two dozen other Dodgers, a group two wins away from the World Series.
Owners of a 2-0 lead in this series, the Dodgers will fly to Chicago on Monday with an opportunity to close out the defending champions at Wrigley Field.