After releasing their first collection in June, Privé Revaux is launching its second collection of handcrafted eyewear with a new campaign starring Jamie Foxx, Hailee Steinfeld, Jeremy Piven and Ashley Benson styled by creative directors Mariel Haenn and Rob Zangardi. But what exactly makes this brand cutting-edge?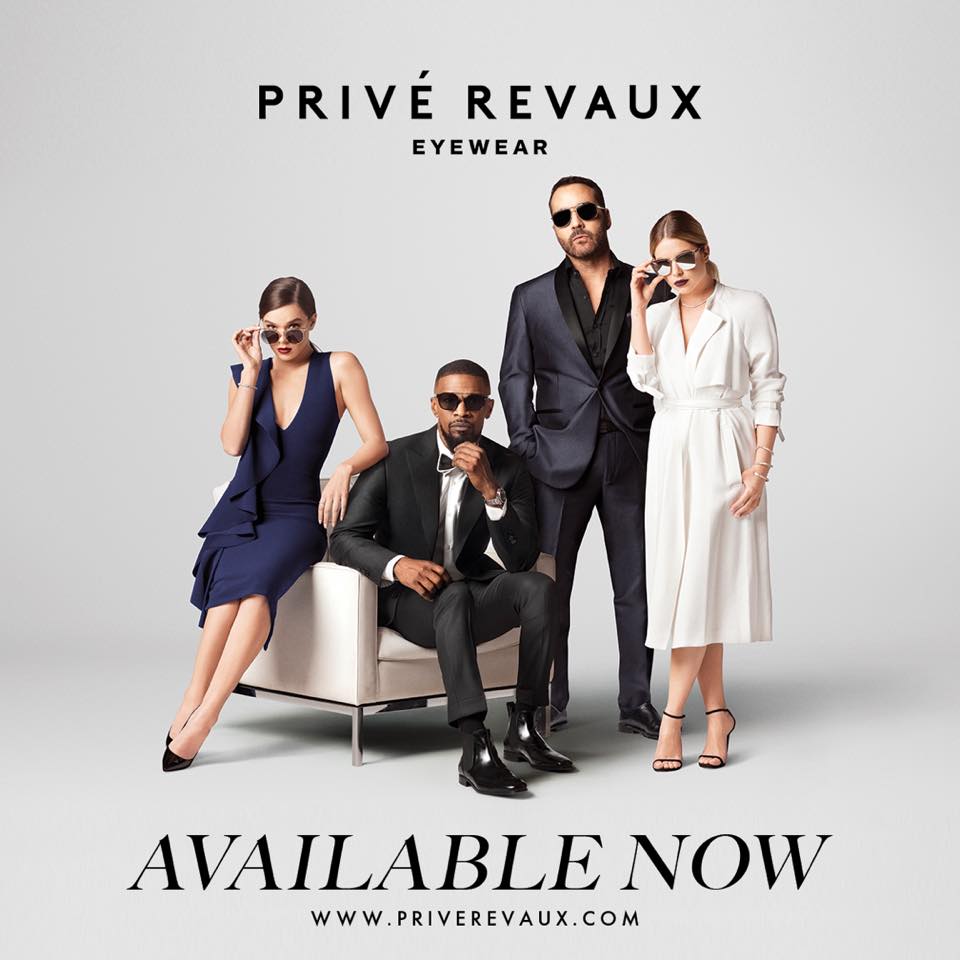 The new Icon Collection pays homage to iconic figures who ignite inspiration, both current and past—The Einstein, The McQueen, The Karl, The Jackie O. Each design has been upgraded in both quality and design, crafted by hand with high-end materials including acetate and a proprietary lightweight, yet durable metal alloy. Additional features include newly designed hinge screws and more; all still retailing for only $29.95 per pair. Along with the new collection, Privé Revaux will also debut prescription glasses and new exciting retailers.
In addition to new styles, Privé Revaux will also expand from traditional sunglasses to prescription sunglasses and optical frames with the new Privélege program. Launching within the next few weeks, Privélege is a subscription service that grants members exclusive access to money saving benefits. Frames with prescription lenses will begin at $59.95 (depending on lens type), a fraction of the price of typical prescription glasses. In addition, members will be privileged with early access to limited-edition frames and exclusive discounts. To enhance the shopping experience, customers can utilize "The Reframer Virtual Try-On," a digital tool exclusively on PriveRevaux.com where customers can upload a selfie to see how any frame will fit their face prior to purchase.
Since June, Privé Revaux has rapidly expanded it retail footprint. The Icon Collection will not only be available online at PriveRevaux.com and retail giant Amazon.com but also at major department stores. Additionally, the brand will be available internationally in Canada, Colombia, Mexico, Japan, China, Singapore, Malaysia, Taiwan, Indonesia, South Africa, Norway, UK, Italy, the Philippines and the Middle East.
Privé Revaux Eyewear is available on priverevaux.com and at Amazon.com. For more information, visit www.priverevaux.com.