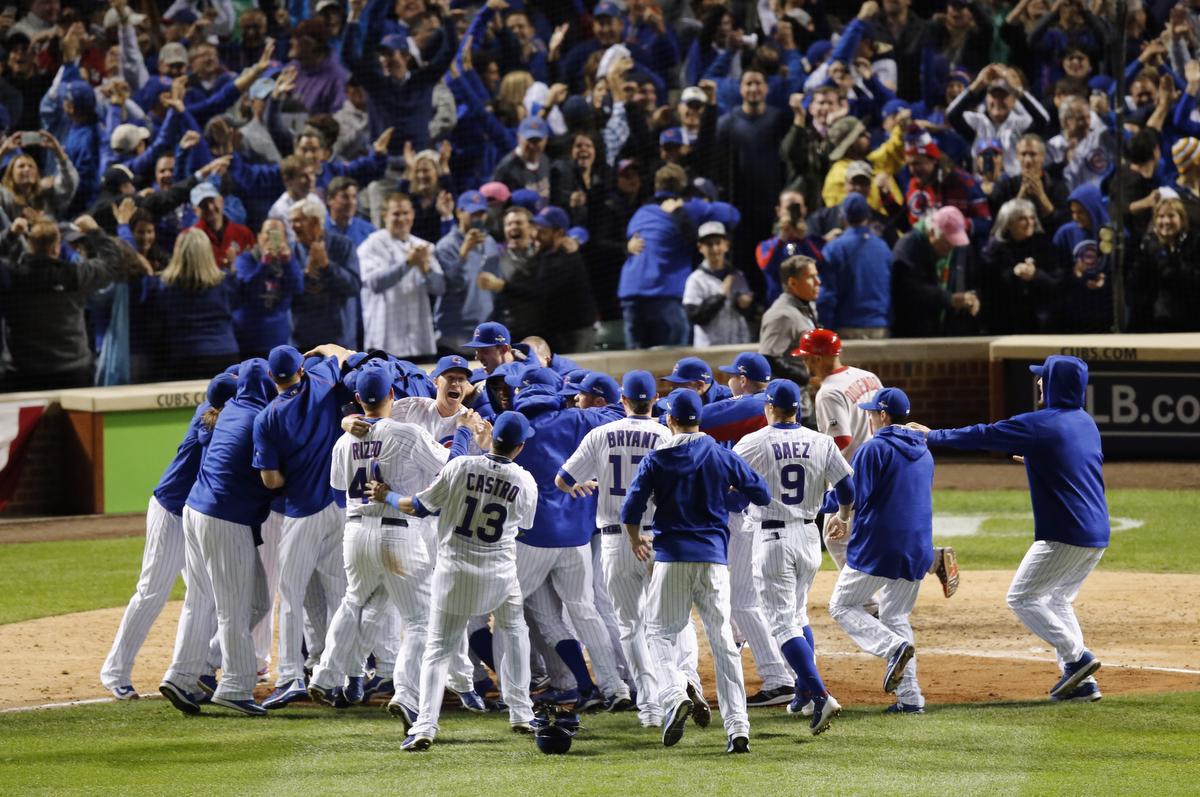 After an 11-1 drubbing of the defending champion Chicago Cubs, the Los Angeles Dodgers are on their way to the World Series. Determined not to let the Cubs back in this series, the Dodgers jumped all over the Cubs pitching staff as Cody Bellinger started things off with an RBI double in the first inning. In the second, Enrique Hernandez hit the first of three home runs to put Los Angeles up 2-0. And then a Justin Turner single brought Chris Taylor home in the third. Clayton Kershaw pitched for six masterful innings.
With the Dodgers leading the Cubs 3-0 with the bases loaded and nobody out in this potential closeout game, Chicago went to the bullpen and brought in Hector Rondon to replace starter Jose Quintana in the third. After getting the first out of the inning, Rondon then faced Hernandez. The Dodgers leftfielder sent a ball to centerfield and put Los Angeles up 7-0.
The Dodgers would extend their lead to 9-0 in the fourth thanks to a Logan Forsythe double that scored Bellinger and Yasiel Puig. And in the ninth, with Los Angeles up 9-1, Hernandez hit his third home run of the game. This one was a two-run shot with Puig on base. Let the celebration begin!
The Dodgers will host Game 1 of the World Series at Dodger Stadium on Tuesday. Their opponent will be either the New York Yankees or Houston Astros.