Dodger Stadium will play host to its ninth World Series and first since 1988, when the National League champion Los Angeles Dodgers and American League champion Houston Astros square off in Game 1 of the 113th Fall Classic Tuesday night at 5:09 p.m.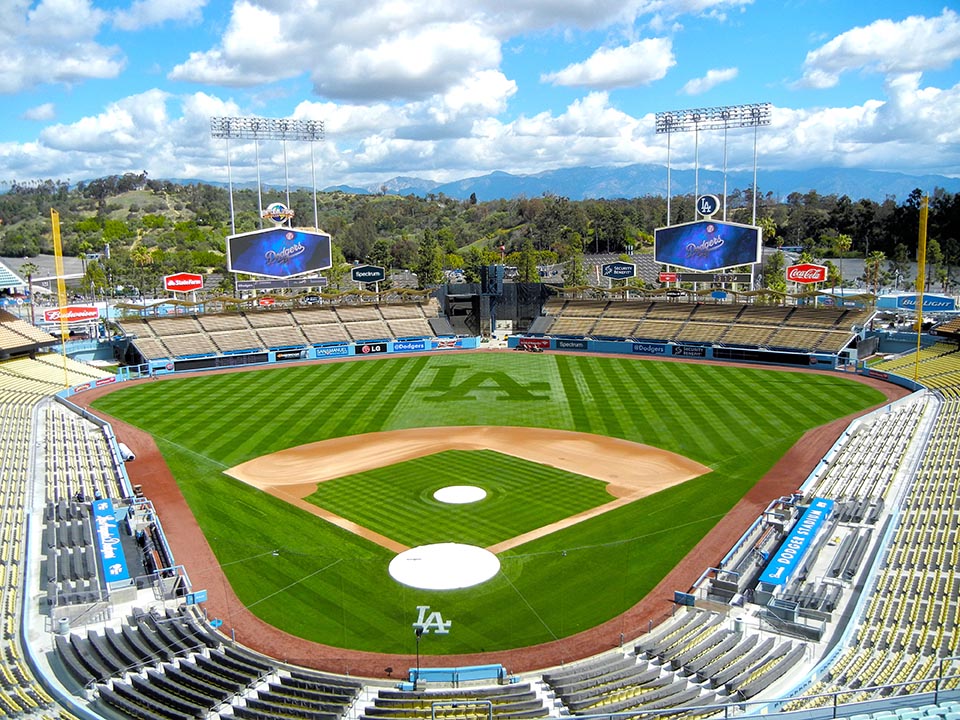 The World Series will be telecast on FOX, and all Dodger postseason games can be heard on AM 570 LA Sports, in Spanish on Univision 1020 KTNQ and in Korean on Radio Korea AM 1540. The Dodgers will have pregame coverage on Facebook Live starting 90 minutes before each game with Dodger Insider, SportsNet LA's Leadoff LA and Access SportsNet Dodgers.
The matchup between the Dodgers and Astros will be the first World Series to feature two clubs with 100 or more regular season wins since 1970 (Orioles vs. Reds).
World Series Game 2 will be held at 5:09 p.m. Wednesday in Los Angeles before the series shifts to Houston for Game 3-5 on Friday, Saturday and Sunday (if necessary).
The Dodgers would also host potential Games 6-7 on Tuesday, Oct. 31 and Wednesday Nov. 1.
All World Series games at Dodger Stadium are sold out.
Parking and Stadium gates will open three hours prior to all postseason games and fans are encouraged to arrive early, while also urged to purchase parking in advance, carpool or enjoy a ride with Uber, the preferred ride of the Dodgers. The Dodger Stadium Express will continue to operate during the postseason from both Union Station and the South Bay, with service starting three hours before the game and free for everyone with a game ticket. Advance parking can be purchased online at Dodgers.com/postseason ($30 in advance/$50 at the gate) and more information on transportation options can be found at Dodgers.com/transportation.
Check your local listings.