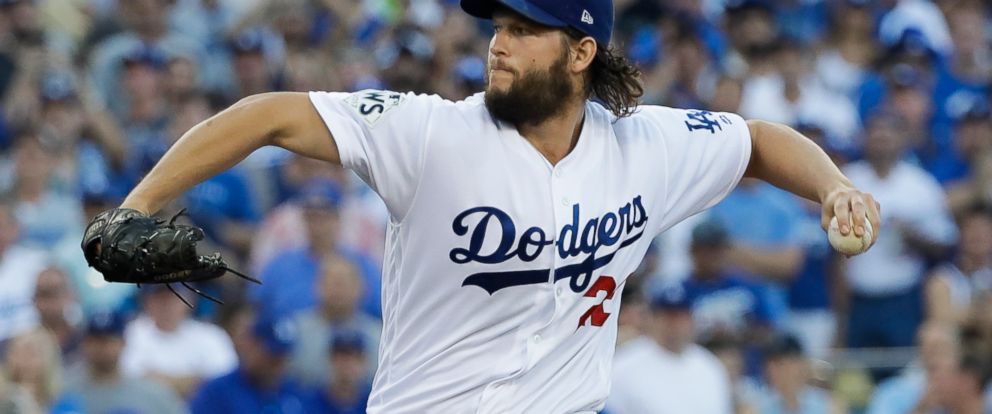 With summer like weather creating the atmosphere in Los Angeles, the first pitch of the game at Dodger Stadium was thrown while the temperature was a scorching 103 degrees. The Houston Astros and the Los Angeles Dodgers were squaring off for the fall classic of baseball, the World Series. Clayton Kershaw and Dallas Keuchel drew opening game pitching duties and both worked at a lightning quick pace and were locked in a pitchers' duel.
Keuchel, however, made the first mistake when his first pitch to Chris Taylor gave the Dodgers a very quick 1-0 lead with a long home run to left field. The ball landed more than halfway up the bleachers, 447 feet away from home plate, according to Statcast. The Astros answered when Alex Bregman took Kershaw deep in the fourth inning. Kershaw was dominating in his seven innings of pitching, as the three-time Cy Young Award winner struck out 11 Astros batters. "Definitely feels good to say it was the World Series, and it feels good to say we're 1-0," Kershaw said.
Justin Turner continues his brilliant hitting adding another huge postseason hit to his resume, as he broke the 1-1 tie with a sixth inning two-run home run against Keuchel. Taylor drew a two-out walk as the previous batter to extend the inning. Brandon Morrow worked a perfect eighth and Kenley Jansen breezed through the Astros in the ninth for a save in a combined three-hitter. The Dodgers' dominant relievers have tossed 25 straight scoreless innings this postseason.
Game 2 is Wednesday evening, with AL Championship Series MVP Justin Verlander starting against Dodgers lefty Rich Hill.