Artisan handcrafted jewelry brand John Hardy, founded in Bali in 1975, debuts Made for Legends.
In the campaign, developed with New York agency MATTE Projects, Actress Julianne Moore and Model/Activist Adwoa Aboah explore what it means to be a legend, telling the story of the Classic Chain, Modern Chain, and Naga Collections—meaningful designs crafted from the raw power and strength of John Hardy's origin in Bali.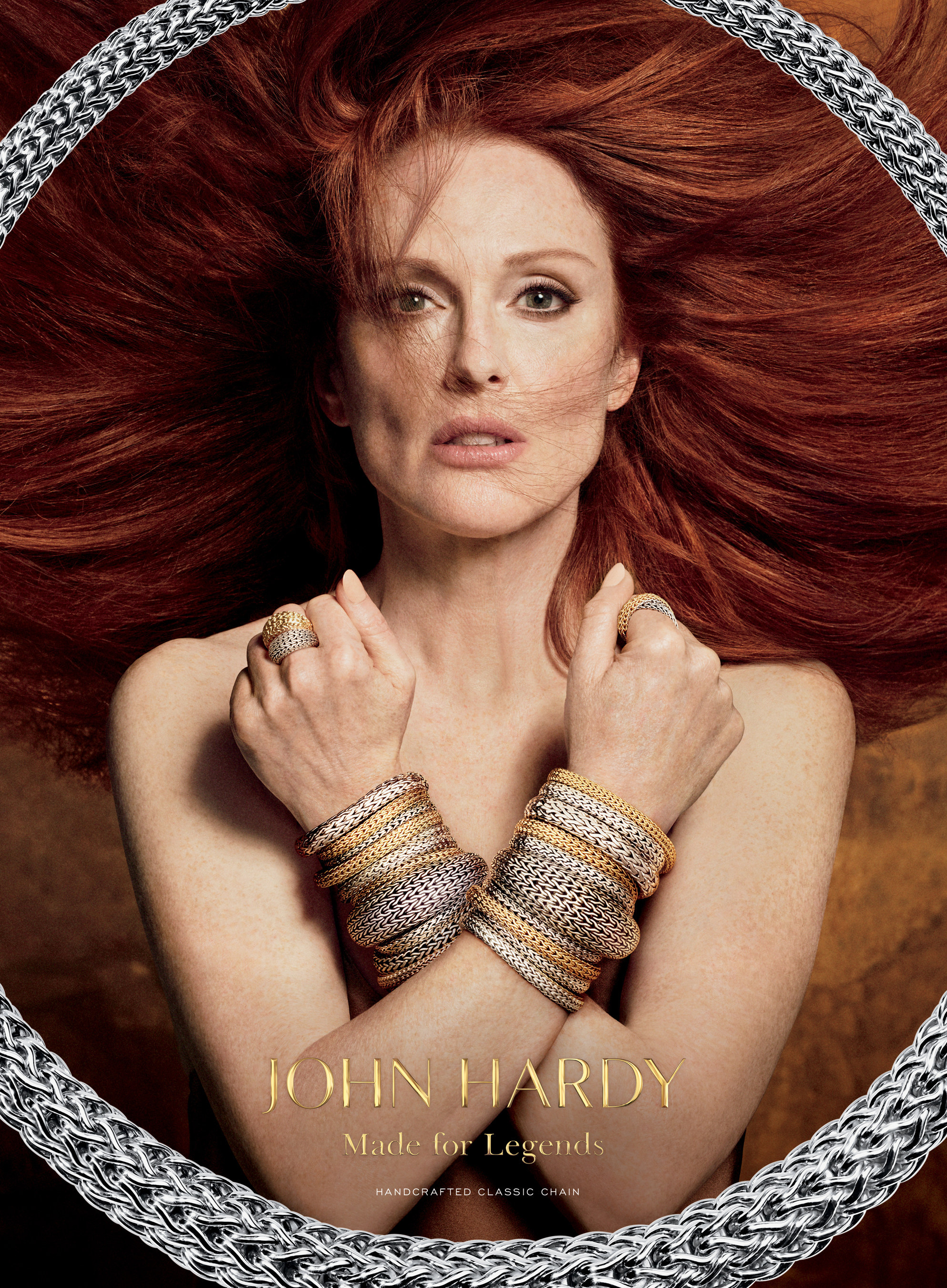 Building on the dynamic, pioneering legacy of Cynthia Hardy—adventurer, muse, and wife to founder John Hardy—women everywhere are invited to create their own legend through the art of wearing dramatic, powerful, and inspiring one-of-a-kind pieces handcrafted by Balinese artisans at the Ubud workshop using techniques passed down from generations of Master Artisans.
Describing the process behind the campaign, MATTE Creative Director Jas Rewkiewicz says, "We were inspired by the spirit of John and Cynthia Hardy and the strength of the John Hardy woman. 'Made for Legends' is a call for women to live on their own terms and build their legend – embodied by modern day icons, Julianne Moore and Adwoa Aboah. Masterfully lensed by Luigi and Iango, the campaign is made to cut through the noise: where jewelry advertising often plays it safe, we weren't afraid to be dramatic, inspiring and powerful."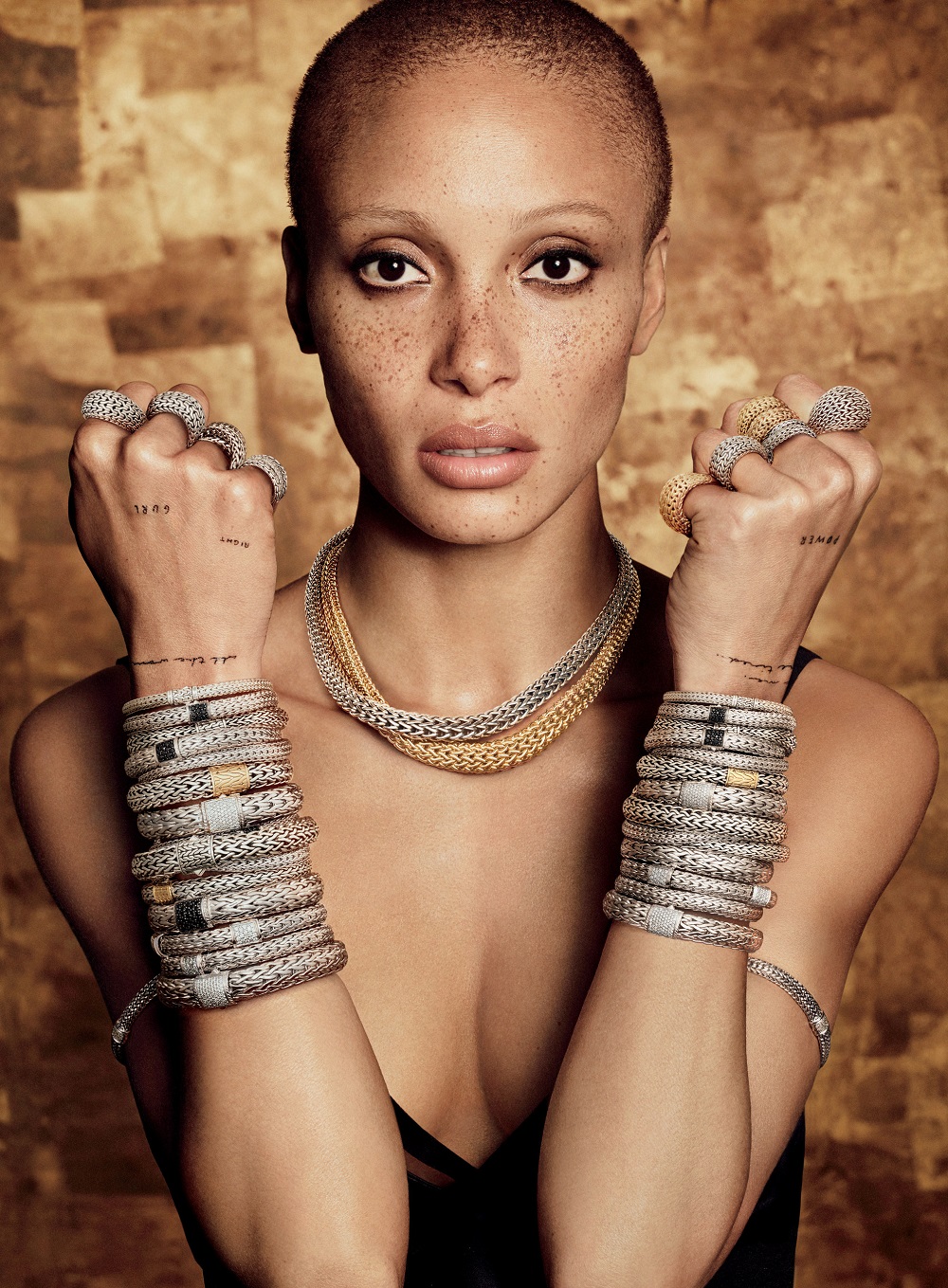 Moore and Aboah lead the campaign with their shared values of purposefulness, passion, and fearlessness. "These women are true legends. John Hardy is honored to collaborate with such daring role models," notes Robert Hanson, CEO of John Hardy. "They inspire women everywhere to create their own legend through the courage of their convictions, also reflected through their choices and personal expression wearing powerful, unique artisan hand-crafted jewelry."