Profiles in History has announced one of the most important dresses in film history is going up for auction during their three day Carrie Fisher and Debbie Reynolds Personal Property Auction on October 7th, 8th and 9th in Los Angeles.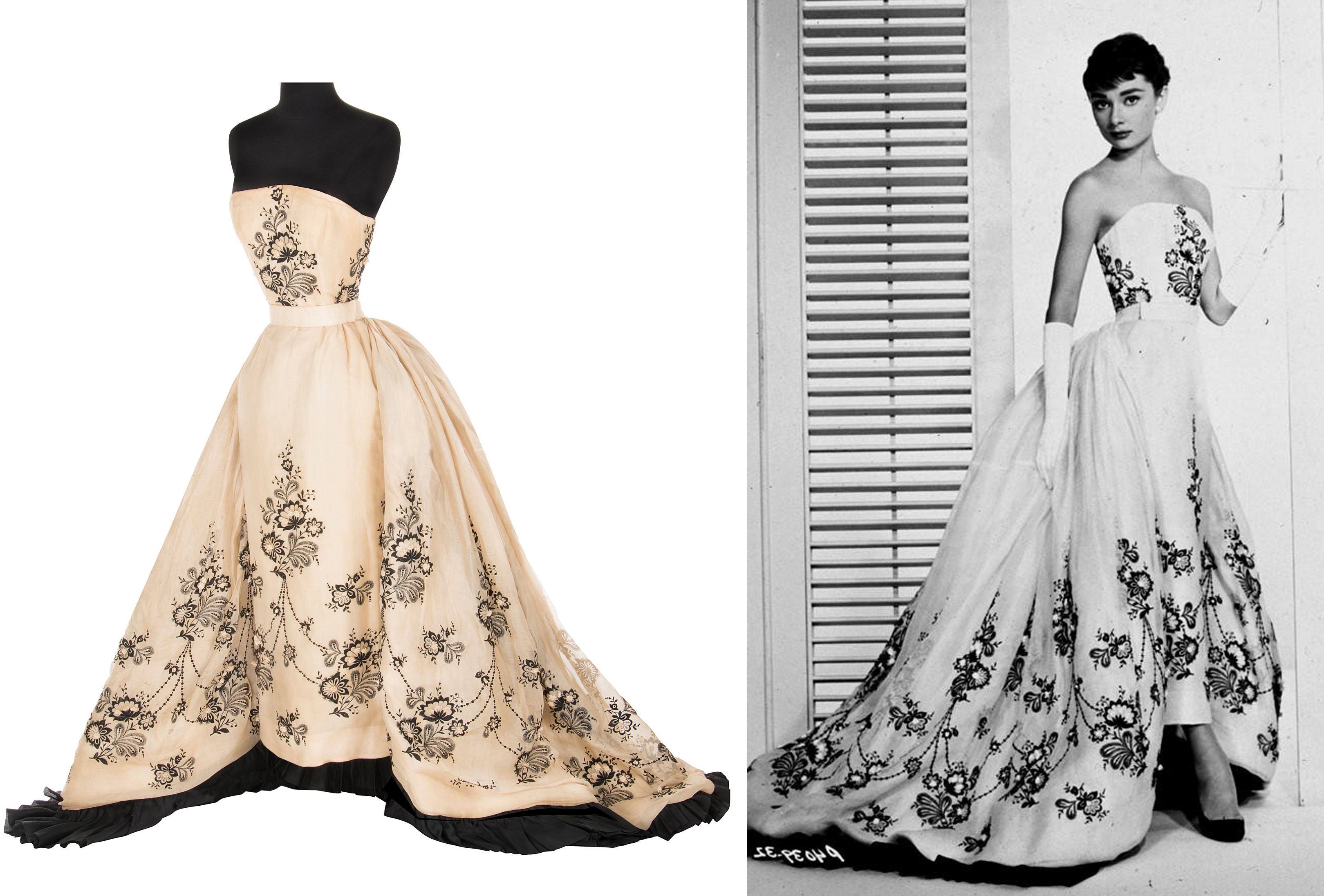 This is Audrey Hepburn's screen worn unforgettable 2-piece white gown with black floral embroidery that she wore in "Sabrina" when she upstages the haughty socialites at a party. It was acquired by Debbie Reynolds for her unparalleled Hollywood memorabilia collection.
As the story goes, director Billy Wilder advised Hepburn to go to Paris to pick out her own costumes for the film in order to really inhabit the experience of her character. She visited the Paris atelier of Givenchy, but Givenchy told Hepburn that he would have no opportunity to accommodate her as he was already working on his upcoming season's collection. He did agree to let her select designs from the previous season's offerings. Here the competing accounts begin. One side holds that Audrey brought back three dresses, among them this hand embroidered gown, and wore the Givenchy-made garments in the film. Others assert that Hepburn brought back designs from Givenchy, giving them to Edith Head who supervised the creation of original wardrobe for the film. Some have suggested that Head created her versions from the Givenchy pieces, themselves.
The gown is estimated to sell for $80,000 – $120,000.
For more information visit www.profilesinhistory.com