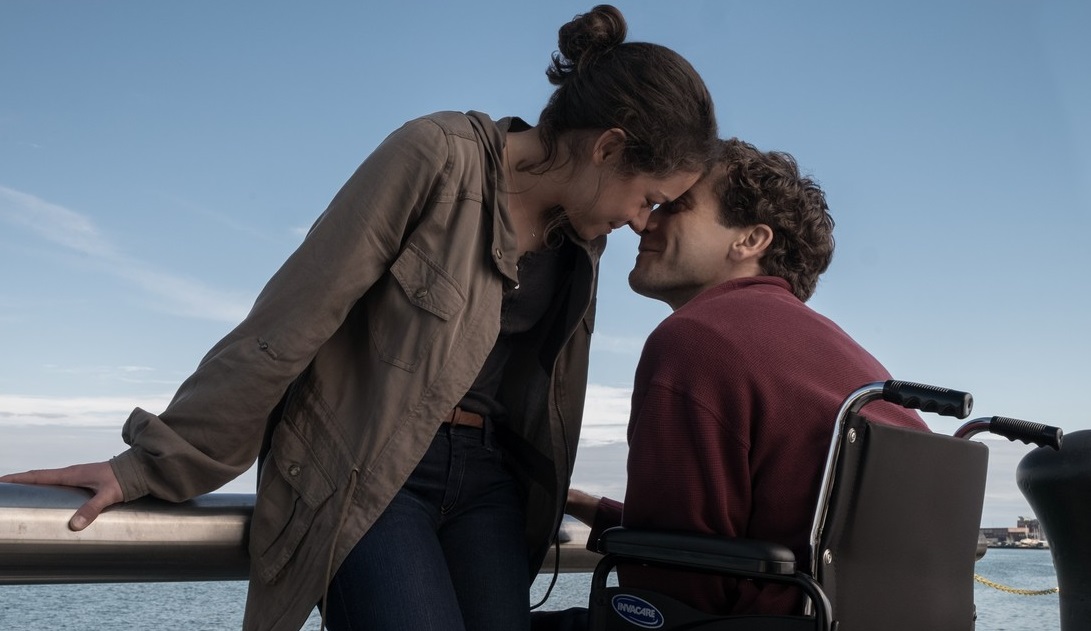 Coming off a string of electrifying performances in films like "Nightcrawler," "Nocturnal Animals" and "Demolition," Jake Gyllenhaal once again asserts himself into the awards conversation portraying Boston Marathon bombing survivor Jeff Bauman in the heart-wrenching yet hope-filled biopic, "Stronger," costarring Tatiana Maslany, Miranda Richardson and Clancy Brown.
Based on Bauman's memoir of the same name, this stirring account of how one man's perseverance in the face of unfathomable tragedy helped personify the Boston Strong motto, is a first-rate drama that deftly juggles the narrative's tricky balance between devastation, uplift and cathartic humor. Superbly directed by versatile filmmaker David Gordon Green ("Pineapple Express," "Joe") from a moving script by playwright John Pollono, "Stronger" achieves its considerable dramatic power by offering an unflinchingly honest look into Bauman's life as he recovers from a horrific injury, becoming a reluctant hero along the way. Buoyed by a terrific cast consisting of veterans and novice locals, and featuring mesmerizing work from Jake Gyllenhaal and "Orphan Black" standout Tatiana Maslany as Bauman's gutsy girlfriend, "Stronger" is an awards season drama that will bowl moviegoers over by its emotional force.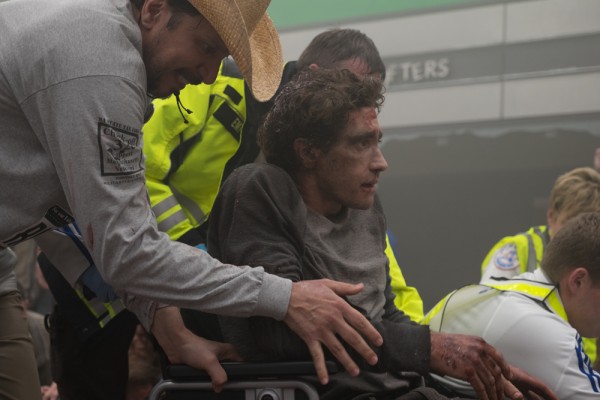 "Stronger" centers on Jeff Bauman (Jake Gyllenhaal), an Average Joe with a wicked sense of humor who works the deli counter at Costco. A lifelong Bostonian who bleeds for his hometown teams, when Jeff isn't on the clock, he's at the watering hole putting beers back with his boys Sully (Richard Lane Jr.) and Big D (Nate Richman), or getting in hot water with his on-again, off-again girlfriend Erin (Tatiana Maslany).
Wanting to win back Erin's affection, the chronically flaky Jeff promises to cheer her on at the finish line of her first-ever Boston Marathon. There, the unthinkable happens when a homemade bomb planted by older Tsarnaev brother Tamerlan explodes next to Jeff, requiring that both legs be amputated above the knee.
As Jeff struggles along the long road to recovery, the film offers a no-frills account of the many hardships he endures: the grueling physical training, the psychological scars he's forced to face, the oppressive media attention, and the unforeseen changes to his daily life and their effect on Bauman and those closest to him.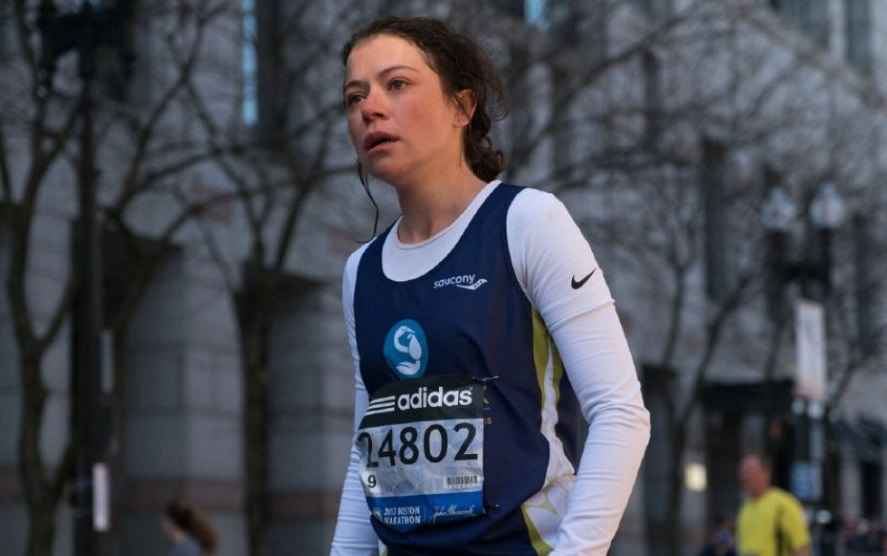 Whereas the events surrounding the 2013 Boston Marathon bombing and subsequent manhunt were expertly dramatized in last year's police procedural bio-drama "Patriot's Day," "Stronger" takes a much more intimate approach, focusing on the day-to-day struggles of a single survivor throughout his recovery as he strives to attain some semblance of normalcy after his life-altering ordeal. Adapting Bauman's memoir, John Pollono's smart and sensitive script stands out for its realistic dialogue, complex character dynamics and thorough examination of the rehabilitation process. Shot in Boston with an eye towards authenticity, Sean Bobbitt's grainy cinematography brings a grittiness to the proceedings that also considerably elevates the subject and setting's realism. And while his previous directorial effort was the well-intentioned satirical misfire "Our Brand is Crisis," "Stronger" is a definite return to form for filmmaker David Gordon Green, who achieved early acclaim with personal indie dramas like "George Washington" and "All the Real Girls."
David Gordon Green's well-established capacity for extracting lived-in performances from his actors is also on full display here, most prominently from Jake Gyllenhaal as strong-willed bombing survivor Jeff Bauman. Imbuing his performance with a winning mixture of resilience, despair, hope and humor, Gyllenhaal captures his character's emotional whirlwind with stunning accuracy. Likewise, as Bauman's beleaguered girlfriend, Tatiana Maslany gives a deeply affecting performance that finds the right balance between tenacious and tender. Other notable performances include celebrated British thespian Miranda Richardson playing against type as Jeff's alcoholic, force-of-nature mother, and Clancy Brown as Jeff's easily agitated father.
A cathartic and clear-eyed bio-drama, "Stronger" astonishes as it inspires.
Running Time: 119 minutes
Rated R for language throughout, some graphic injury images, and brief sexuality/nudity.