Contrary to what many believe, bathing is important for dogs, just like it is for us. A bath helps to keep a dog's coat and skin clean and aids in the healing process when dogs are recovering from skin irritation or damage to their coats.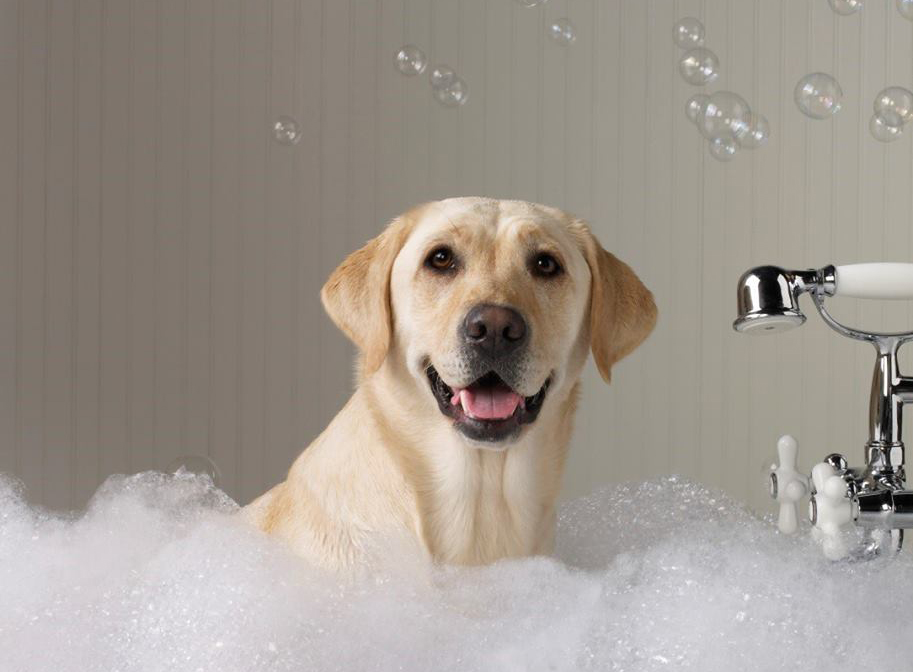 For pet owners with allergies, regularly bathing their family dog can minimize symptoms by removing dander as well. However you need to choose your shampoo carefully.
– Natural Formulation
If shampoo is free of harsh chemical and synthetic ingredients and is nontoxic, it is therefore less likely to trigger sensitivity reactions in dogs that are allergic to chemicals like sulfates, phthalates and parabens. Natural formulation also makes shampoo gentle to humans' skin, protecting pet owners who suffer from sensitivity to the same types of chemicals.
– Anti-inflammatory Ingredients
Oatmeal is usually a go to ingredient that has been shown to have natural anti-inflammatory benefits. This allows the dog shampoo to help calm redness and swelling and to soothe itching.
– Softening Ingredients
Natural moisturizers help to condition dogs' coats with every use. The conditioning benefits of the shampoo mean that pet owners do not have to use a separate conditioner for dogs to keep their pets' coats feeling silky and looking shiny.
– Repairing and Healing Ingredients
If shampoo is rich in nutrients that are vital to coat and skin health for dogs, it should be great for your four legged friend.
– Deodorizing Ingredients
It is important that after rinsing shampoo leaves behind a light, pleasant scent that lingers on the coat for days. The shampoo can help keep dog odors at bay when used regularly.
Lovely Fresh shampoos are all of the things mentioned above and that's why they are so great for dogs!
At Lovely Fresh, it is very important to remember your dogs breed and genetic proneness to certain skin or coat sensitivities or diseases as well as dogs individual health condition and allergies. If your pet suffers from any serious conditions, you should always consult with your vet on any type of product that can be used on your dog.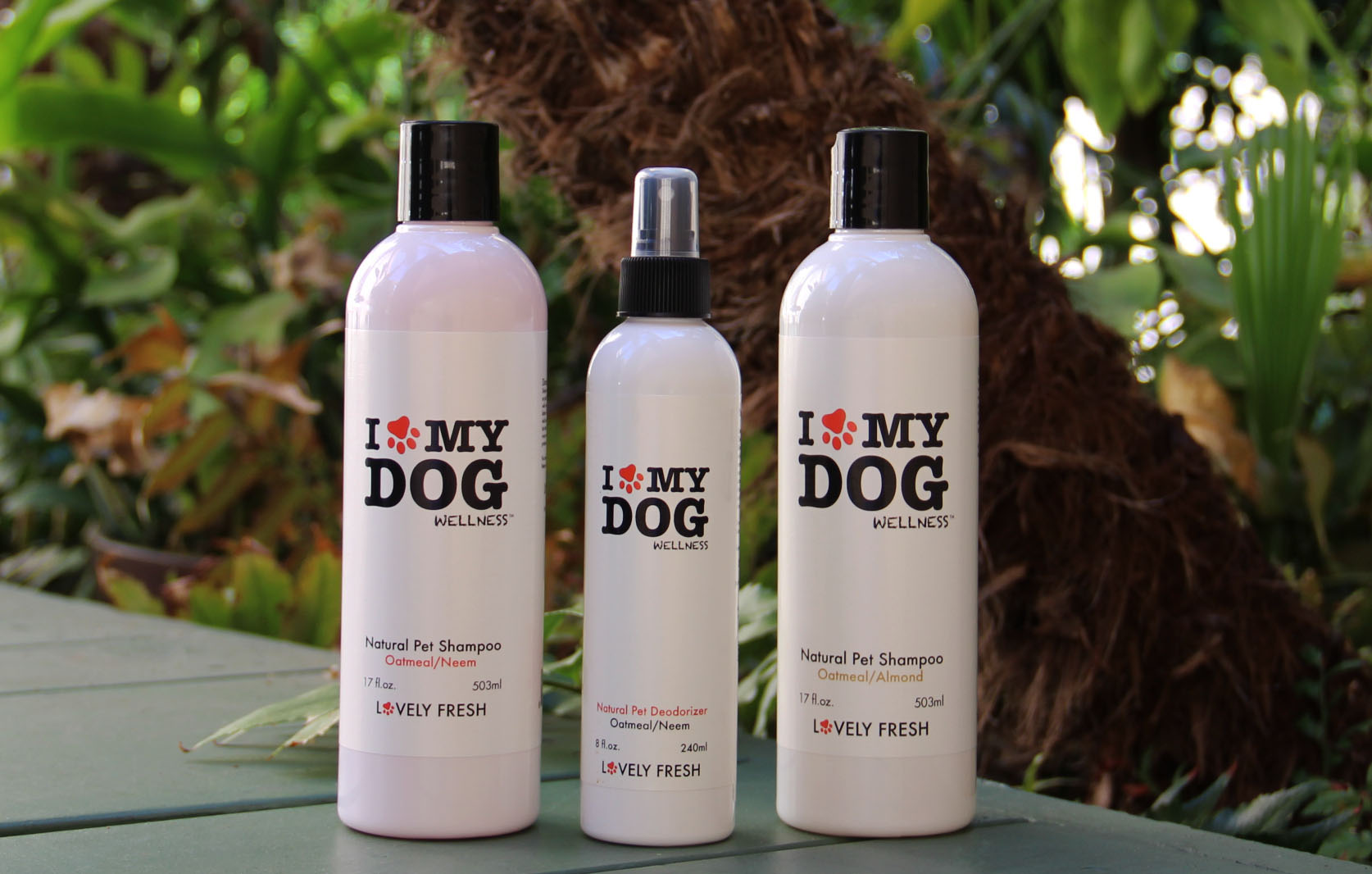 Here are the shampoos and deodorizer chosen by Elvis, Marley and Casper.
"I Love My Dog" Oatmeal & Neem Shampoo
Made from the finest natural ingredients, this nontoxic, chemical free shampoo is every bit as effective as the harsh products sold in stores, but it's much gentler to the coat and skin. Oatmeal and neem oil help to calm itchy, inflamed skin and assist with skin healing, while softening and repairing the coat. Rich in natural vitamins, the formula is completely biodegradable. It is made in the USA.
"I Love My Dog" Almond & Oatmeal Shampoo
This all-natural dog shampoo contains moisturizing almond oil and soothing oatmeal to promote coat and skin health. Very easy to lather, our dog shampoo washes away impurities without exposing your dog to harsh chemical ingredients. Free of soap, detergents and alcohol, the shampoo restores moisture to dry, damaged coats and promotes skin healing with natural vitamins and enzymes. Your dog's coat will feel silkier and shinier, leaving behind a long-lasting fragrance.
"I Love My Dog" Deodorizer
You don't want to cuddle up with your four legged friend when he or she stinks. Lovely Fresh offers a Natural Pet Deodorizer which allows you to get rid of that dog smell without compromising the safety of your pet's skin! This all-natural formula leaves behind a fruity scent and deodorizes effectively without a single harsh ingredient or alcohol required. The oatmeal and neem oil it contains even address irritation, moisturize and nourish your dog's coat and skin. Quick and simple to spritz on, the deodorizer can be used between baths to make cuddling with your pooch a sweet smelling affair.