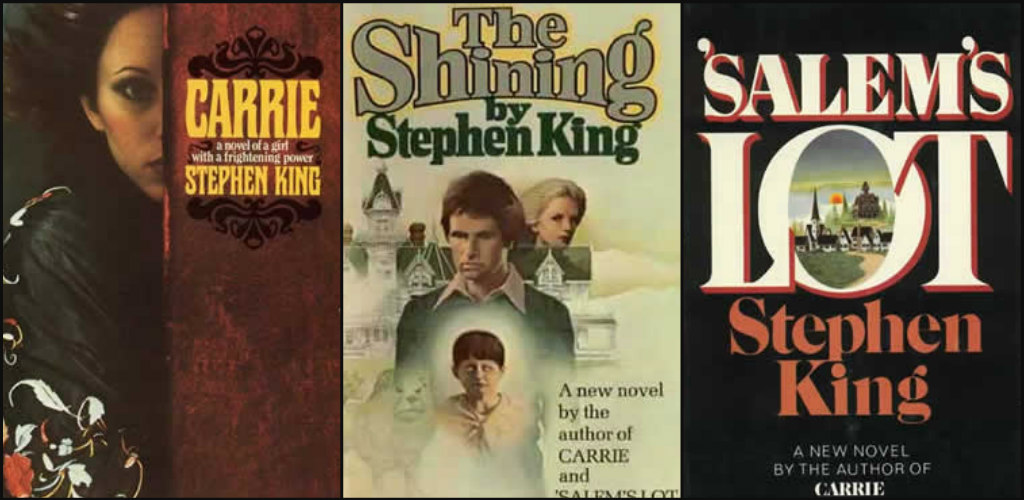 All of us Halloween fanatics are counting down to 'trick or treat' time. Multiple costume ideas for multiple Halloween parties. Binge watching our favorite horror movies ("Hocus Pocus" on repeat, of course). Needless to say, the preparation is serious.
Let's also countdown with some reading time! In this Book Corner spotlight, we're looking at the "Must Read" books from Stephen King (Happy Birthday! 9/21).
Sure, these days you can simply go to the movies and see the film adaptations of "It" and "Dark Tower," but sometimes it's great to cozy up on the couch with a pumpkin spice latte and read by the fire. After all, it's fall! So, what Stephen King novels do you need to check off of your reading bucket list? Here are our recommendations (in no particular order):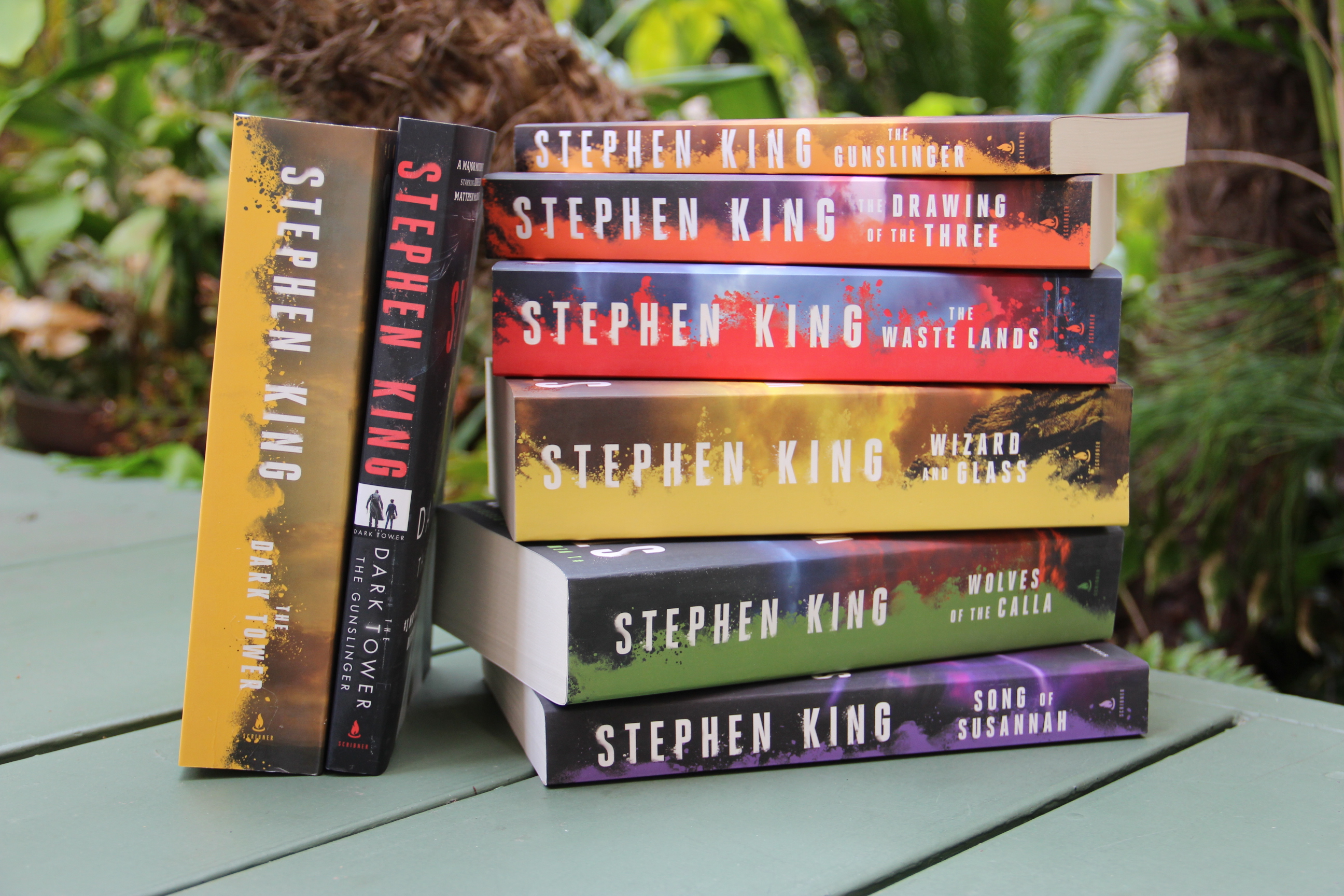 THE DARK TOWER SERIES
Before the film with Idris Elba, King published an impressive amount of books in The Dark Tower series. The five stories that constitute the novel were originally published in The Magazine of Fantasy and Science Fiction, with the first one in October of 1978, titled: "The Gunslinger" (October 1978); followed by The Gunslinger book in 1981. If you have some time on your hands, read the ENTIRE series. King just released the latest sequel to the critically-acclaimed comic book series earlier this month: Dark Tower: Treachery #1.
CARRIE
No, it's not prom season; but this is a great Halloween read. Originally published in 1974, many know the film starring Sissy Spacek. The story of misfit high-school girl, Carrie White, who gradually discovers that she has telekinetic powers. Repressed by a domineering, ultra-religious mother and tormented by her peers at school, her efforts to fit in lead to a dramatic confrontation during the senior prom.
SALEM'S LOT
Also from his Carrie days, Salem's Lot is a book on my bucket list. Author Ben Mears returns to 'Salem's Lot to write a book about a house that has haunted him since childhood only to find his isolated hometown infested with vampires. While the vampires claim more victims, Mears convinces a small group of believers to combat the undead.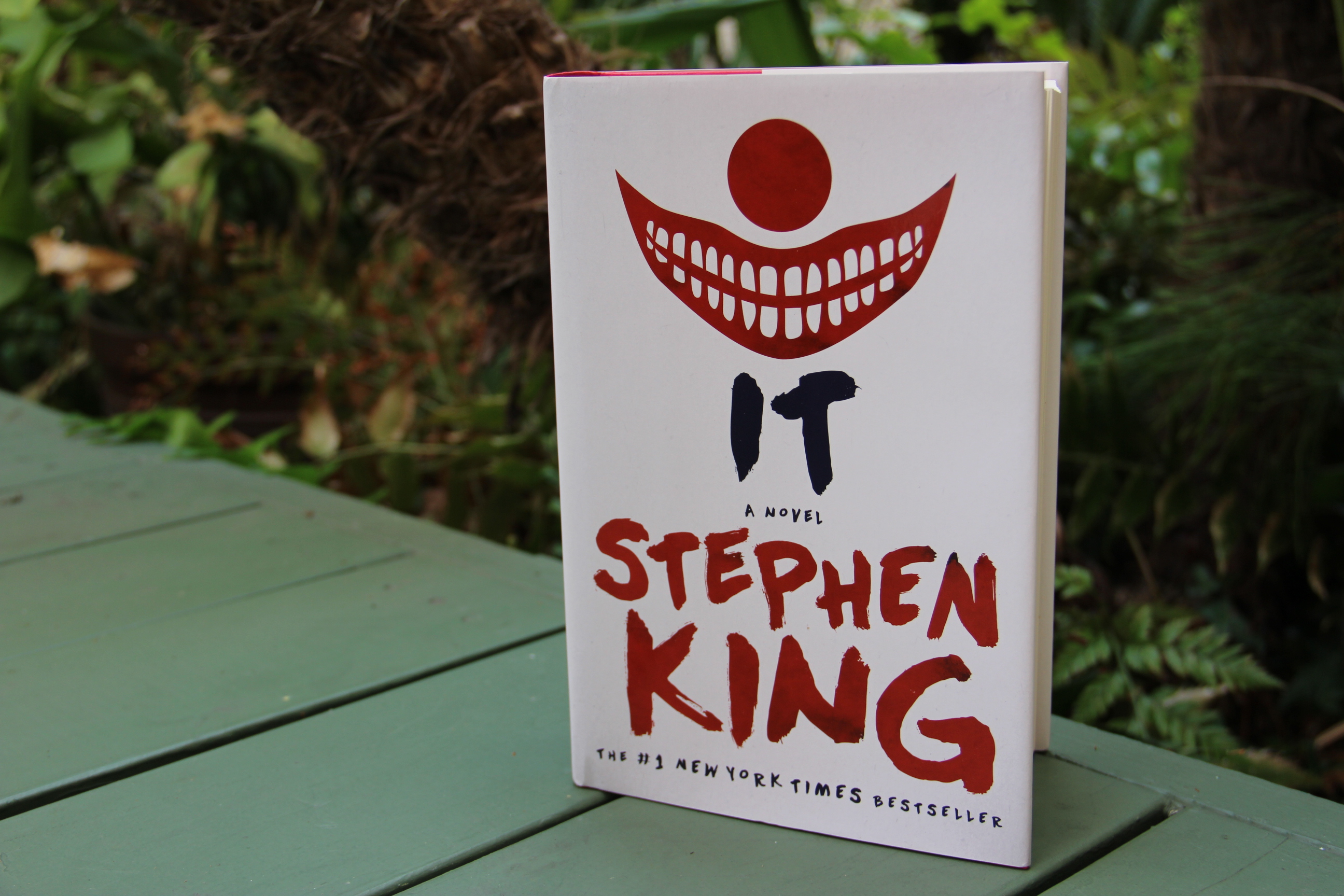 IT
Now in theaters and #1 at the box office two weeks in a row, the original book was released in 1986 before a TV movie was made. A promise made twenty-eight years ago calls seven adults to reunite in Derry, Maine, where as teenagers they battled an evil creature that preyed on the city's children. Unsure that their Losers Club had vanquished the creature all those years ago, the seven had vowed to return to Derry if IT should ever reappear. Now, children are being murdered again and their repressed memories of that summer return as they prepare to do battle with the monster lurking in Derry's sewers once more.
A BOOK OF HORRORS
This book is actually a collection of original horror and dark fantasy, which includes King's short story, "The Little Green God of Agony."
MR. MERCEDES
Less horror and more suspense thriller, this novel will still get your blood curdling. One of King's more recent books, published in 2014, Mr. Mercedes is about a distressed Midwestern city. Hundreds of desperate unemployed folks are lined up for a spot at a job fair. Without warning, a lone driver plows through the crowd in a stolen Mercedes, running over the innocent, backing up, and charging again. Eight people are killed; fifteen are wounded. The killer escapes.
THE SHINING
And, last but not least… The Shining. Who could forget Jack Nicholson's menacing grin in the film version? Jack Torrance, his wife Wendy, and their young son Danny move into the Overlook Hotel, where Jack has been hired as the winter caretaker. Cut off from civilization for months, Jack hopes to battle alcoholism and uncontrolled rage while writing a play. Evil forces residing in the Overlook – which has a long and violent history – covet young Danny for his precognitive powers and exploit Jack's weaknesses to try to claim the boy. A must read and a must watch.
By Pamela Price
Happy Countdown To Halloween!